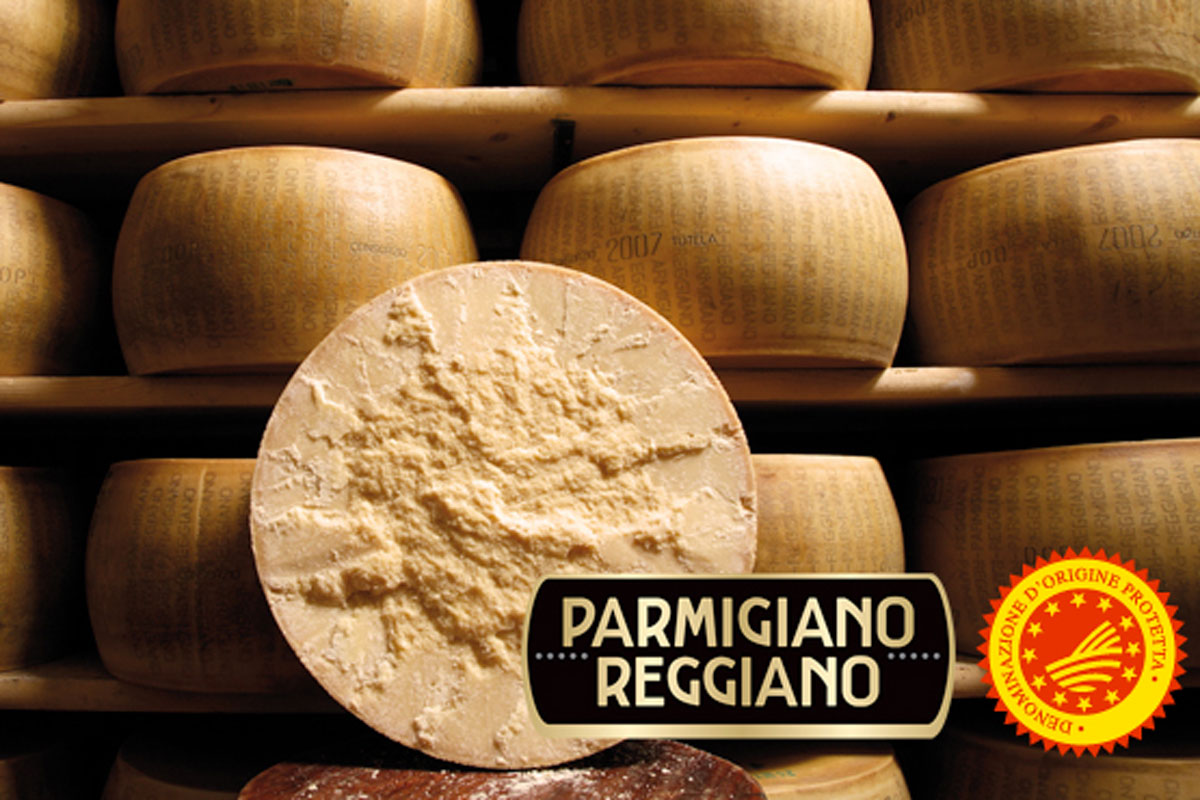 Parmigiano Reggiano PDO cheese won 126 medals, an unprecedented achievement, at the World Cheese Awards 2022, the world's most important cheese competition. This year's competition was held in Oviedo, Spain, from Nov. 3-6. The international jury of 250 experts awarded Parmigiano Reggiano PDO the historic record of 7 Super Gold medals, 6 of which were won by dairies belonging to Italy's National Team representation. Parmigiano Reggiano PDO is thus the most awarded cheese in the world and the one that won more Super Golds than any other in this competition.
Discover the authentic Parmigiano Reggiano PDO and Italian hard cheeses on the Italianfood.net platform
This year's National Team of Parmigiano Reggiano PDO – composed of 96 dairies from all provinces in the production area (10 more than in 2019) – was the largest collective mission ever aggregated for an Italian cheese abroad. The group effort yielded as many as 121 awards: 6 Super Gold (best cheese on the table), 32 gold medals, 47 silver, and 36 bronze. The Super Golds were won by Azienda Agricola Grana D'Oro from Reggio Emilia, Latteria Collina from Reggio Emilia, Caseificio Rosola of Zocca from Modena, Caseificio Punto Latte from Modena, Latteria Sociale La Nuova 2000 from Reggio Emilia, and Caseificio Sociale Canevaccia from Bologna. The seventh Super Gold went to Consorzio Latterie Virgilio, which showed up out of the ranks of the National Team.
"The Parmigiano Reggiano's National Team," says Nicola Bertinelli, President of the protection Consortium, "has once again demonstrated the qualities of a cheese that is unique in the world. We return to Italy with our heads held high, with a total haul of 126 medals out of 174 samples presented in the competition after battling with 4,079 cheeses from 48 countries. This success is a source of pride for our entire supply chain, which every day engages thousands of farmers from 307 artisan dairies in the pursuit of absolute excellence."
"We are celebrating 20 years of activity in the best way," Gabriele Arlotti, creator of the National Team, states, "as Parmigiano Reggiano PDO is awarded from the Apennines to the plains, in all provinces of the area of origin and in all its biodiversity versions: Frisona, Vacche Rosse, Bianca Modenese, and Bruna Alpina."
AWARDS AND RECORDS
The Consortium also sponsored a new award for the best cheese producer – won by the winner of the World Cheese Awards 2021, Silvia Peláez, of Queseria Quesos y Besos – for her intense activity in innovation and quality in her productions.
During the three-day event in Oviedo, thousands of visitors stopped by the Consortium's booth to photograph a 21-year-old wheel of Parmigiano Reggiano PDO. It is one of the most aged cheeses in the world and was auctioned off for charity on the website of London-based Givergy.
© All rights reserved