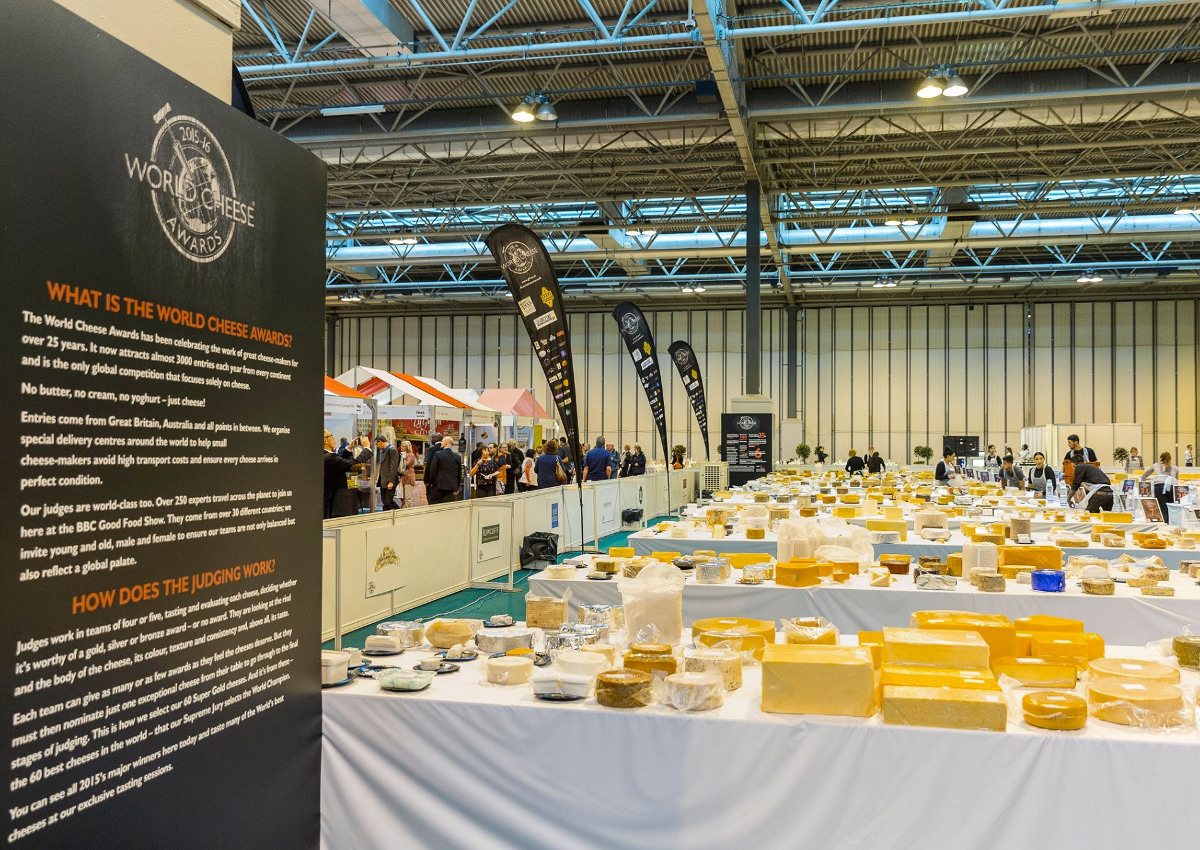 Italian cheeses achieved a great result at the 2019 edition of the World Cheese Awards. The overall victory, however, faded after the head-to-head between the Parmigiano Reggiano PDO aged 25 months – by Latteria Santo Stefano in Parma – and the Blue Cheese Rogue River Blue by young farmers from Oregon. Both got the highest marks from the jury in the final (100 points), but after a second tasting the president – BBC conductor Nigel Barden – awarded the American artisanal cheese.
WORLD CHEESE AWARDS IN BERGAMO, AT "FORME" CHEESE FESTIVAL
A truly global cheese event, the World Cheese Awards 2019 has been bringing together cheese-makers, retailers, buyers, consumers and food commentators worldwide for over three decades. This year the World Cheese Awards visited Italy for the first time, with judging taking place in Bergamo on October 18 as part of the city's annual "Forme" cheese festival.
Following an epic edition of the World Cheese Awards in Bergen, Norway in November 2018, where records were broken across the board with 3,472 cheeses from 41 different countries being judged in a single day, the 32nd edition broke further records with 3,804 cheeses being entered. The Forme festival itself has been opened to consumer and trade visitors on a dairy journey, featuring tastings, panel discussions, training sessions, markets and an exhibition of all 50 Italian PDO cheeses.
Click here to discover the full list of the award-winning cheeses at the World Cheese Awards 2019
THE PARMIGIANO REGGIANO NATIONAL RECORD
This year, the Parmigiano Reggiano PDO National team – made up of 86 dairies from all the provinces of the district – was the biggest collective mission ever undertaken by an Italian cheese. A group effort that has won four Super Gold medals (best table cheese), 29 gold medals, 37 silver medals and 40 bronze medals.
The Super Gold medals were awarded to Caseificio Dismano from Modena, Latteria Sociale Garfagnolo from Reggio Emilia, Latteria Centro Rubbianino from Reggio Emilia, and Caseificio Santo Stefano from Parma.

Read here the full list of the top 16 Super Gold medal cheeses
TWO GOLDEN MEDALS FOR IGOR GORGONZOLA
Two gold medals were awarded to the Gorgonzola dolce Gran Riserva Leonardi al cucchiaio (sweet Gorgonzola Gran Riserva Leonardi by the spoon), aged 90 days, and to Gorgonzola dolce Quattrorose certificato benessere animale in allevamento (sweet Gorgonzola Quattrorose – certified for animal welfare in breeding), both produced by Igor, the leading Italian company in the blue cheeses sector.
© All rights reserved