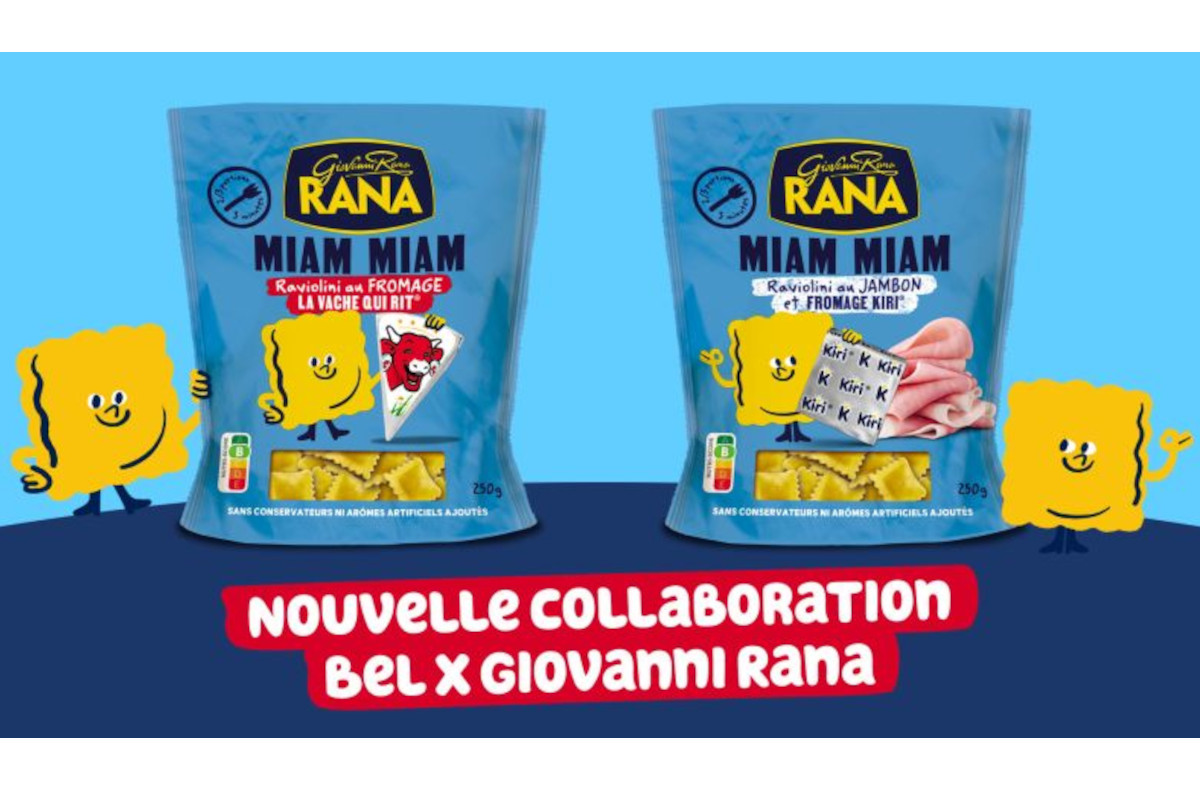 Pastificio Rana, the famous Italian fresh pasta company, announced the launch of two new recipes in France in partnership with cheese manufacturer Bel. "Raviolini La Vache qui rit" and "Raviolini Kiri and ham" are the first offer dedicated to kids on fresh-filled pasta, with a new tiny ravioli shape called "raviolini".
The Bel Group is a major player in the food industry through portions of dairy, fruit, and plant-based products, and one of the world leaders in branded cheeses. Its portfolio of differentiated and internationally recognized brands includes The Laughing Cow, Kiri, Babybel, Boursin, Nurishh, Pom'Potes, and GoGo squeeZ, as well as some 30 local brands. Together, these brands helped the Group generate sales of €3.6 billion in 2022. Bel products are prepared at 29 production sites and distributed in more than 120 countries.
Pastificio Rana is a world leader in the area of manufacturing and sale of refrigerated food products (pasta, filled pasta, ready meals, and sauces). Its most famous brand is Giovanni Rana, named after the founder. The company officially opened its doors in the Verona area in 1962, and in 2012 it arrived in the USA. The first factory in Chicago and the first restaurant in New York opened simultaneously. In 2016 Pastificio Rana launched in the US market the first meal kits with refrigerated pasta.
© All rights reserved