Pastificio Rana expands its offer of fresh sauces with a new ragout, but vegetarian. It's called BologNew!, "an original and unexpected name – explains the Italian fresh pasta company – that describes the new Bolognese ragout recipe… but 'wrong'. In fact, it is not meat that accompanies sautéed tomatoes, but soy. BologNew! combines the unmistakable flavor of tradition with entirely vegetarian ingredients."
Specially designed by the team of chefs and researchers at the pasta factory based in San Giovanni Lupatoto (Verona), Rana's latest project responds to the increasingly widespread demand for vegetable-based foods, to be alternated with the great classics from which they are inspired without compromising taste.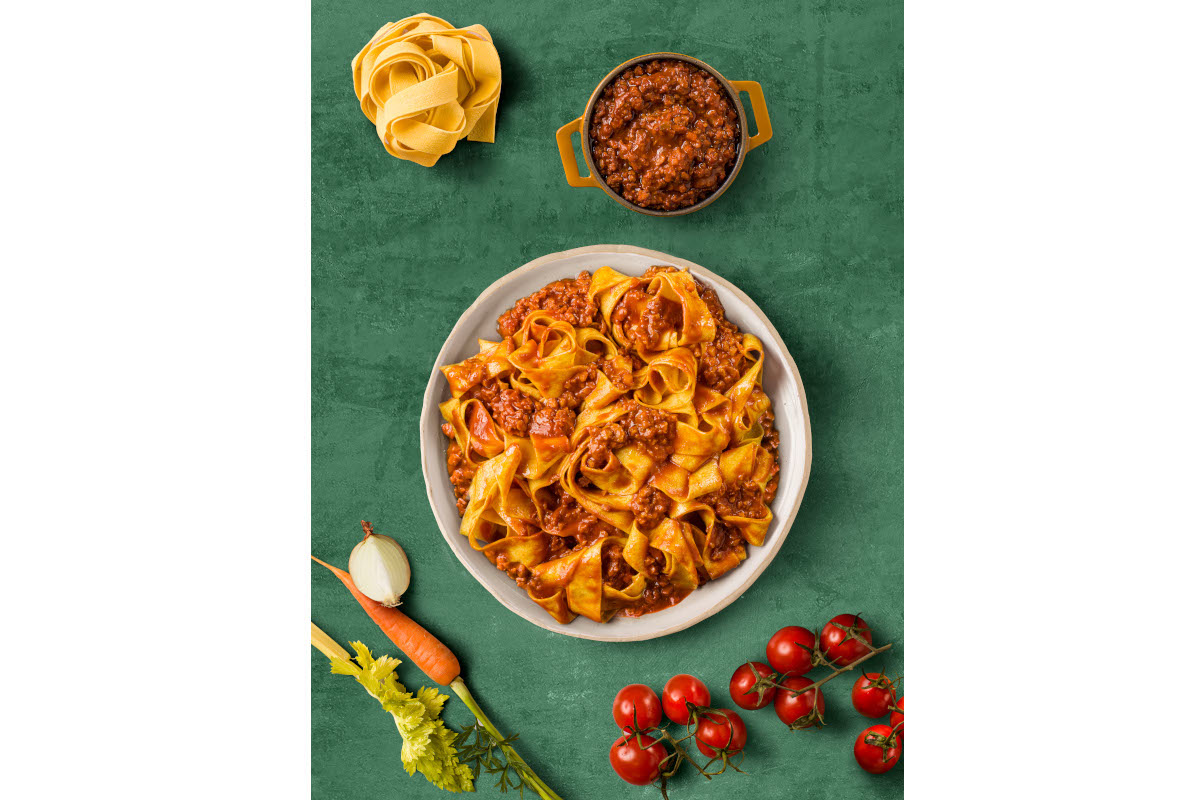 The new vegetarian recipe of Rana's line of fresh pestos and sauces is V-Label certified, and responds to the growing demand for plant-based products in a tasty, easy and quick to prepare way.
Revenues of Rana pasta factory in the United States (millions of euros)
| | |
| --- | --- |
| Year | Revenues |
| 2013 | 381 |
| 2014 | 458 |
| 2015 | 545 |
| 2016 | 586 |
| 2017 | 647 |
| 2018 | 702 |
| 2019 | 774 |
RANA IS GROWING IN THE US MARKET
Today the group from Veneto is the market leader in the USA in the fresh filled pasta sector, with a 40% share. In fact, the imminent enlargement of the second plant in Chicago is ready. Its production capacity will be tripled, for a total investment of 100 million euros. Moreover, the company is planning to open a third plant, also in the USA, probably in California: it would be the largest in the history of the Italian pasta factory.
© All rights reserved