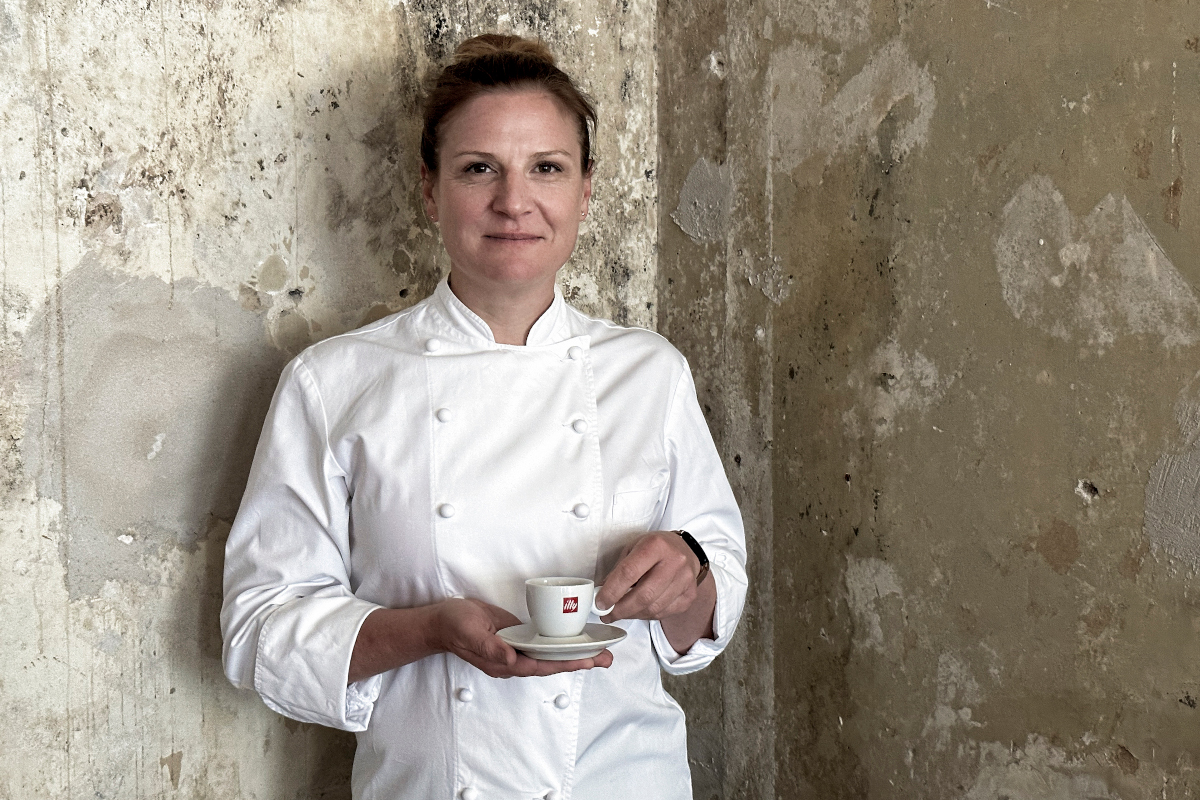 illycaffè, Italy's leading sustainable premium coffee company, announced Chantelle Nicholson (pictured), Michelin Green Star award-winning chef and owner of Apricity restaurant in Mayfair, London, as its first UK Chef Ambassador.
illycaffè and Chef Nicholson will collaborate on a series of initiatives in 2023, sharing a passion for the finest and most sustainable gastronomy. The partnership will be launched during Taste of London, a program packed with events such as cooking shows and talks on the future of sustainability in the hospitality industry.
"Chantelle has a long history of culinary creativity and commitment to sustainable practices. Like us, she is striving to achieve culinary excellence by supporting regenerative agriculture", said the CEO of illycaffè Cristina Scocchia. "We are delighted that she is the first chef in the UK to join the illycaffè Chef Ambassador program. We are looking forward to working with her on various initiatives".
ILLYCAFFÈ: FOCUS ON SUSTAINABILITY
A 100% sustainable coffee producer with a commitment to become carbon neutral by 2033, illycaffè has long been at the forefront of technological innovation in its sector. In 2011 it was the first coffee company to obtain certification for its production chain. In 2021 it was the first Italian company in the sector to be certified as a B-Corp, and for the last 11 consecutive years illycaffè has been awarded the title of "World's Most Ethical Company".
This year's recipient of the Michelin Green Star, Chantelle Nicholson is one of the UK's leading female names in food and hospitality. An advocate of seasonality, sustainability, and vegetarian cuisine, Chantelle is a constant source of inspiration for all professionals working in the UK's fine dining industry. Her restaurant Apricity continues Chantelle's commitment to running a socially conscious business with a team of innovative people who share her vision.
"I am delighted to be working with a company like illycaffè, which is recognized and appreciated worldwide for its quality, excellence, and commitment to sustainable practices. The opportunity to create a coffee custom blend is definitely exciting and will enrich the Apricity coffee card", Chantelle Nicholson said.
ILLY CHEF AMBASSADOR: THE PARTNERSHIP
Launched in 2015, the illycaffè Chef Ambassador program has therefore produced a series of personal blends over the years, each unique and based on the taste preferences of each chef.
As part of the partnership, and with the support of lecturers from the University of Coffee, Chantelle Nicholson will have the opportunity to combine the ingredients of the illycaffè blend – nine of the finest qualities of pure Arabica variety from nine different origins – to create her own personal coffee. The resulting unique blend will reflect her style, sensory preferences, and taste. Chantelle Nicholson's personal blend will be available at Apricity to complement the restaurant's seasonal menu.
© All rights reserved