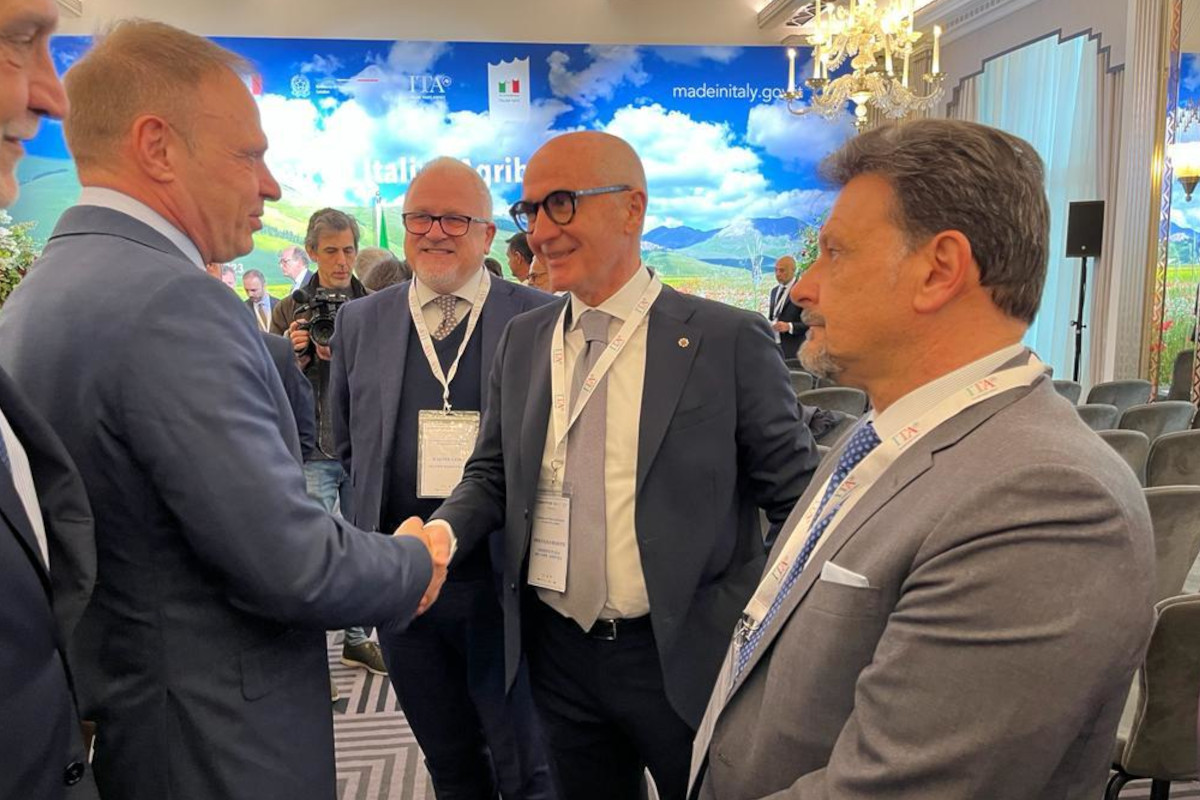 Top management of Conserve Italia, the agri-food cooperative group that owns the Cirio, Valfrutta, Yoga, Derby Blue, and Jolly Colombani brands, took part in recent days in a reception at the Italian Embassy in London, attended by Prime Minister Giorgia Meloni and Minister of Agriculture Francesco Lollobrigida. The initiative was reserved for a representation of Italian companies exporting to the United Kingdom.
"It is an extraordinary opportunity to strengthen diplomatic and commercial relations with the UK, by being able to count on the support of our institutions," Pier Paolo Rosetti (pictured above, center, shaking hands with Minister Lollobrigida), General Manager of Conserve Italia, said after the event. "The UK is one of the main markets for exports of our products that come from the agricultural chain of Italian producer members, primarily Cirio tomatoes. We are a large 100% Italian cooperative, proud to be able to export our excellent products. Our social base is made up of thousands of Italian farmers who produce tomatoes, vegetables, and fruit. We only process Italian raw material within our nine factories present in Italy."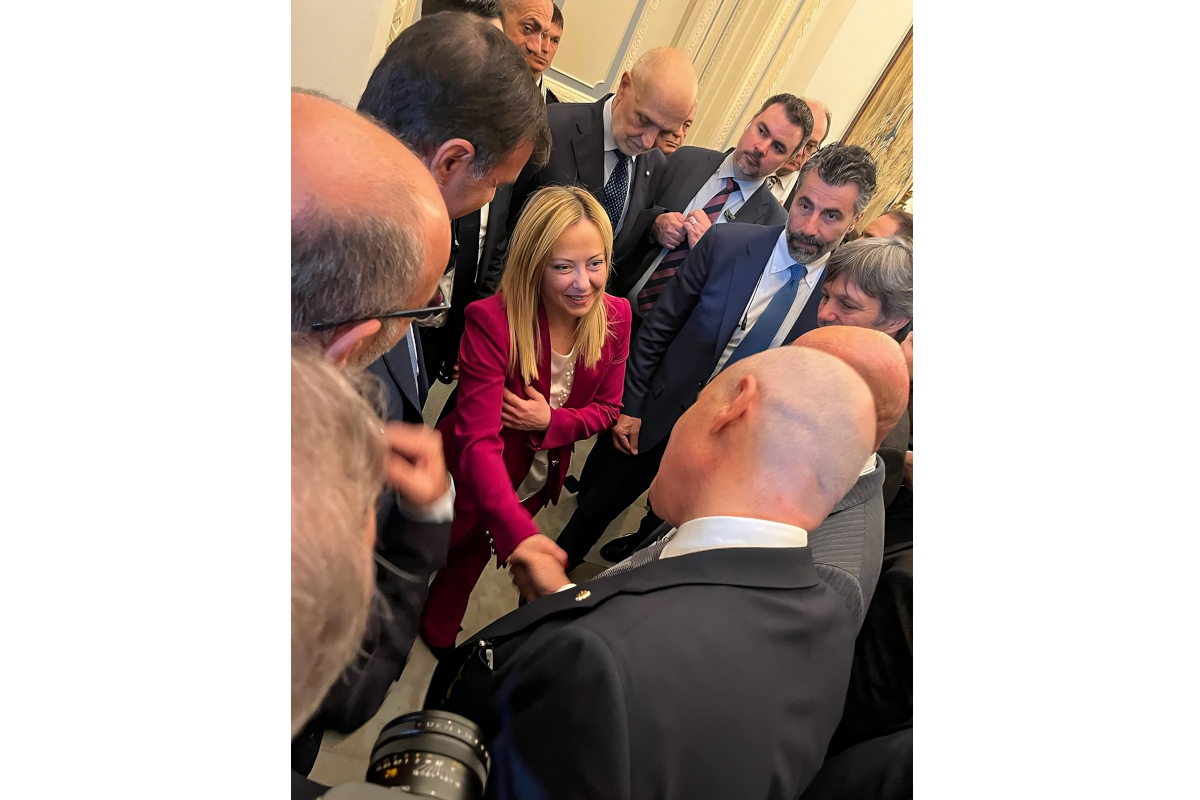 "Our exports to the UK have grown more than +40% in the past 5 years," Diego Pariotti, Conserve Italia's Commercial Director for Exports, pointed out. "The flagship is the Cirio tomato brand, a true ambassador of Italian food in the world accounting for 70% of our exports to the UK and proving increasingly popular with British consumers. This is demonstrated by the sales trend recorded over the past 5 years, with +46% growth in value in this market."
The UK is the second largest market for Italian processed tomato exports, with a market share of 13 percent second only to Germany (19 percent). Processed tomato exports to the UK reached a total value of 329 million in 2022, with a volume of 322,000 tons (source: Istat, December 2022). The growth trend is positive, with an increase of +26% in value compared to 2021, and +8.5% in volume.
© All rights reserved