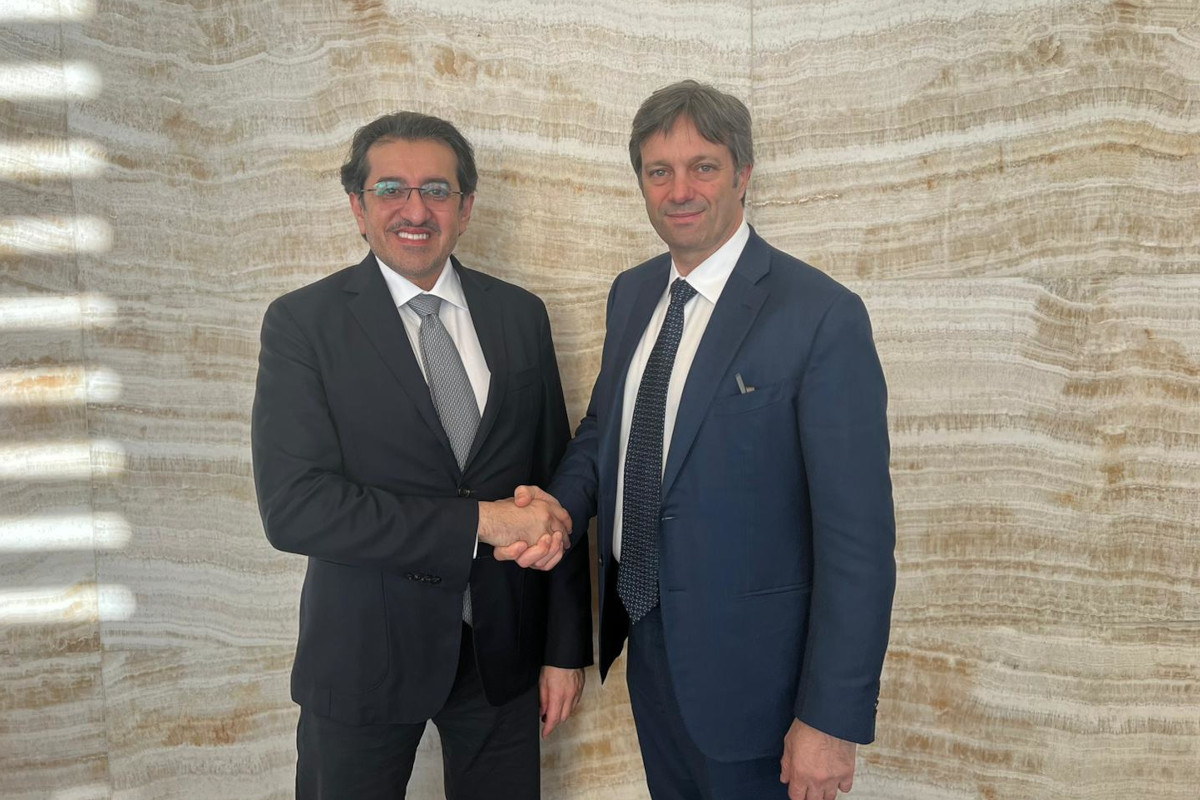 Italian food exports to the United Arab Emirates (UAE) increased significantly in 2022. On an annual basis, sales reached a value of €416M, up +38.8 percent compared to 2021. The Italian Trade Agency (ITA) continues its activities to support the Italian food sector in the Emirates, further developing its collaboration with Euromercato, which is one of the largest distributors of Italian agri-food products in the UAE. The agreement, whose goal is to bring Italian gastronomic excellent products to Dubai, is working. In fact, there are 86 Italian companies whose products have already found hospitality on the shelves of Italian shop-in-shop corners in the country's supermarket chains.
Discover authentic Italian F&B on the Italianfood.net platform
To revive the collaboration, Italian Trade Agency President Matteo Zoppas and Mohammed Alsheihhi, President of Euromercato, met yesterday (pictured) in Milan. "Our project model has very high potential, as it directly places Italian products in the marketplace," Zoppas said, "and the Italian Trade Agency believes that these kinds of projects can foster an immediate return on Italy's exports."
THE PROJECT
Euromercato is one of the largest distributors of Italian food in the UAE and has shop-in-shop corners within the main outlets of the following major retailers: Union Coop, Abu Dhabi Coop, Ajman Coop, Sharjah Coop, Emirates Coop, Lulu Hypermarket, Falcon City Dubai, and Carrefour – Cuisines of the world.
The project has a duration of 8 months (October 2022 to June 2023) and consists of multichannel promotional activities with both live and digital/social events. The communication campaign is unfolding during major local holidays to maximize customer engagement, as well as the economic return of the promotional operation in terms of Italian food sales.
The actions are also aimed at promoting the knowledge, image, and quality of Italian food products, countering Italian sounding, and stimulating sales in the sector. Also encouraging the entry of new companies into the Emirates market. The campaign's expected outcome is €400,000 in additional purchases.
© All rights reserved