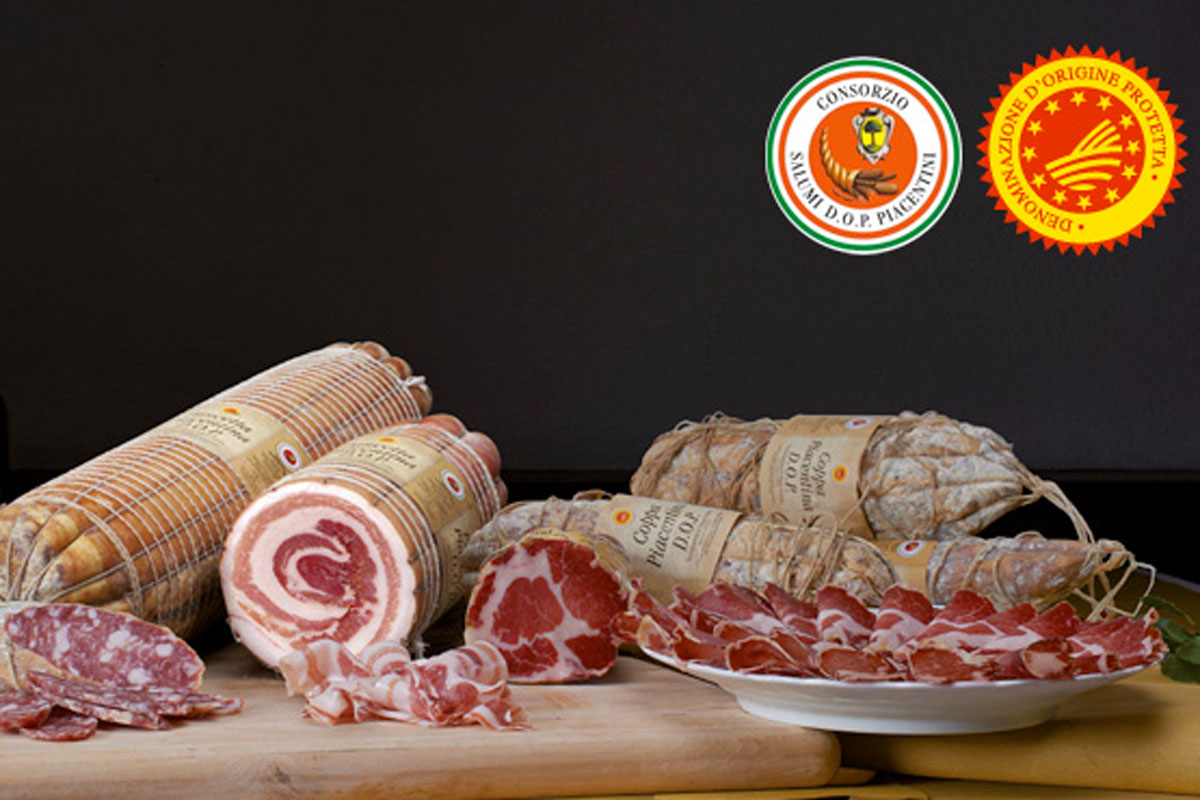 The trademark portfolio of the Consortium for the protection of Salumi Piacentini PDO has been enriched with a new international registration. In fact, some days ago the Chilean Patent and Trademark Office registered the "Piacentino – Piacentina" collective trademark.
"This important achievement", says the President of the Consortium, Antonio Grossetti, "rewards our efforts to protect our products' appellations. Indeed, the protection of PDO products applies within the EU territory, but not in non-EU markets."
Discover the authentic charcuterie from Emilia-Romagna on the Italianfood.net platform
In this way, the Consortium has obtained an important competitive tool to encourage the export of products such as Coppa Piacentina PDO, Pancetta Piacentina PDO, and Salame Piacentino PDO to strategic markets such as the USA, Canada, Japan, and now Chile. The trademark certifies that the cured meats are an expression of a historic tradition linked to local food culture, guaranteed by strict compliance with production specifications. From a protection point of view, registration of the trademark will make it possible to prevent or suppress abuse or illegal use of the terms of reference related to Salumi Piacentini PDO.
Attempts to imitate Piacenza's cured meat brands are numerous and ongoing. In this regard, the Consortium currently has an ongoing international lawsuit against Colombia. It recently settled a similar problem in Argentina too, where a local firm had attempted to register a trademark for its cured meats with the words "Piacentino Placer Argentino."
© All rights reserved