Riso Scotti ushers in 2023 with a major innovation that coincides with its entry into the pasta market. Pasta Venere, the result of experimentation that has long engaged the leading Italian rice company, is a new entry that promises to create value with all-around innovation. The unmistakable taste and aroma of Venere rice, the exclusive black rice from a certified Italian supply chain, and the quality of Italian wheat come together to offer unique flavor and originality.
A GOOD AND APPEALING PASTA
Pasta Venere is made with 25 percent Venere rice flour and 75 percent 100%-Italian wheat. It is ready to come on the shelves into the four world's most beloved and popular pasta shapes (spaghetti, penne, fusilli, and rigatoni). The line is characterized by the combination of an exclusive and unrepeatable taste and a strong health&wellness content. In fact, it is a whole-grain product, a source of fiber, phosphorus, and protein. What makes Pasta Venere unique is its aroma, texture, ability to meet with sauces, as well as versatility with a very wide range of seasonings. Without forgetting its black color, a distinctive feature on which Riso Scotti heavily relies and which also makes the 400g pack unmistakable.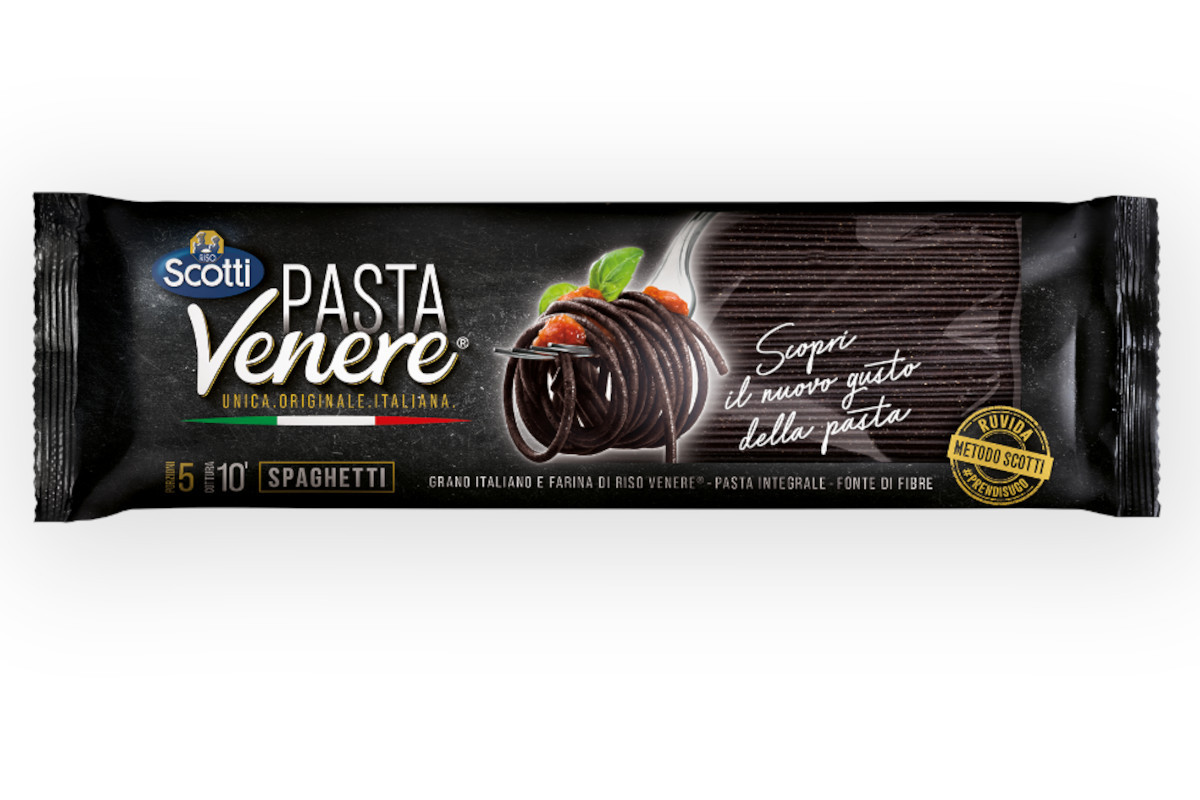 TARGETING INTERNATIONAL MARKETS
In the coming months, the new line will be distributed also abroad. Riso Scotti is focusing first on countries in the Adriatic region and Eastern Europe. The goal is to further expand distribution to the whole continent and, later on, to the USA. Foodservice and deli stores will pave the way for entry into retail trade.
As of January 2022, Riso Scotti is the only company to market Venere rice after obtaining exclusivity from SaPiSe, the agricultural cooperative that created and patented this rice variety in 1997.
Angelo Dario Scotti, President of Riso Scotti, notes, "The presence of our brand in more than 80 countries requires a deep understanding of consumer habits and needs, and an ability to combine taste, goodness, and health in a sustainability-conscious diet. In this sense, Venere is a perfect synthesis."
© All rights reserved