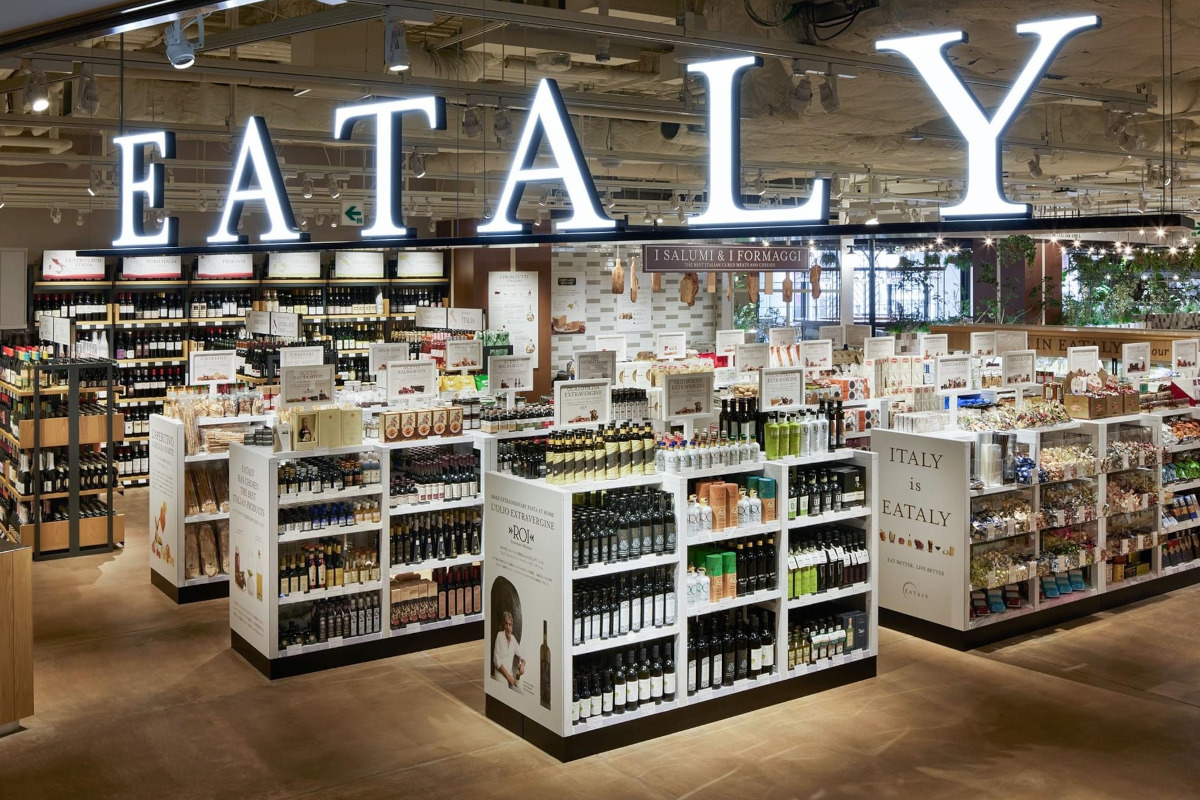 European private equity firm Investindustrial will buy a majority stake in Eataly, the biggest Italian luxury food retailer, to accelerate the upmarket Italian food chain's global expansion, the two companies said in a joint statement on Wednesday.
The sale comes after family-owned Eataly suffered a blow like other retailers from the Covid-19 pandemic and it also expands Investindustrial's involvement in the food sector. The deal envisages a capital increase worth 200 million euros as well as a further investment by Investindustrial to purchase shares held by the current investors.
EATALY BY THE NUMBERS
Eataly has 44 outlets in 15 different countries, which sell high-quality Italian food and host some restaurants. Last year Eataly opened a new flagship store in London and it is planning further new launches, including smaller stores in the United States where it already has eight of its flagship stores in locations including New York and Los Angeles. Eataly reported revenues of 464 million euros in 2021, with core earnings of 14 million euros, and forecasts a 600 million euro turnover this year.
Investindustrial, advised by UniCredit, will get 52% of Eataly, which is currently controlled by the Farinetti family with a 58% stake, and the Baffigo-Miroglio family with a 20% stake. The capital injection will allow the "opening of flagship stores and the development of new formats, as well as enabling the acquisition of all the minority shares in Eataly's existing US business," the statement said. Chief Executive Officer Nicola Farinetti will become chairman and a new CEO will be announced shortly. The company was founded in 2003 by his father, Oscar Farinetti.
FUTURE DEVELOPMENT PROJECTS
Andrea C. Bonomi, Chairman of Investindustrial's Industrial Advisory Board, said.: "We are thrilled to be able to support Italian excellence in the world like Eataly as a long-term industrial partner. Eataly is a unique player that the Farinetti family, thanks to its vision and entrepreneurial ability, has led in revolutionizing the concept of high-quality Italian food around the world".
Nicola Farinetti, CEO of Eataly, stated.: "The agreement is a prelude to a strategic partnership that will propel Eataly into a new phase of its history, which is expected to be one of great further international growth. This will allow us to strengthen our unique format in the world, promote projects related to innovation, and enhance our talents. We are happy to make this new journey together with a high-profile partner such as Investindustrial, which shares Eataly's values and vision".
© All rights reserved