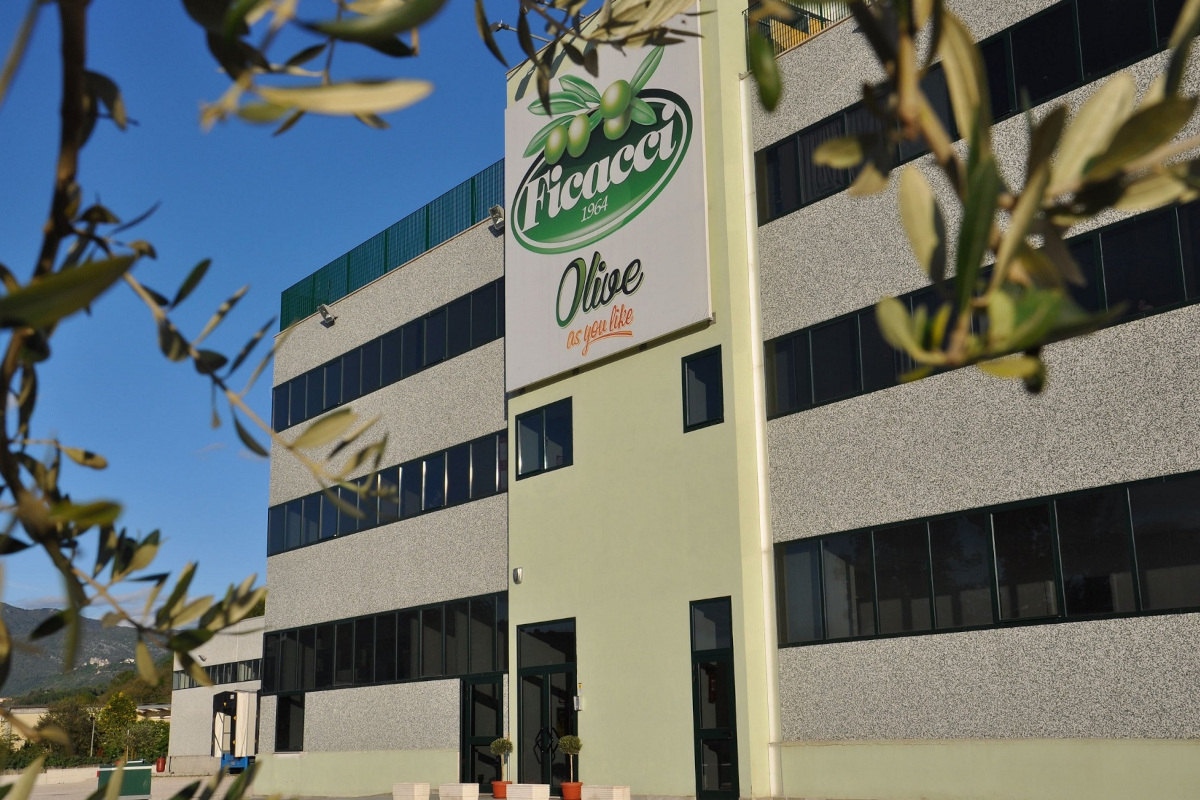 The Italian table olive market is experiencing a very positive season. According to the latest Nielsen data, the sector recorded a +4.3 percent growth in volume in 2021. This is well known by Ficacci, the Italian company based near Rome, in Castel Madama, which operates in the table olives and fresh lupins sector and is driving the industry, both in Italy and abroad. In 2021, the company achieved a +30 percent increase in turnover, equal to 28.5 million euros, with exports jumping +33 percent over 2020.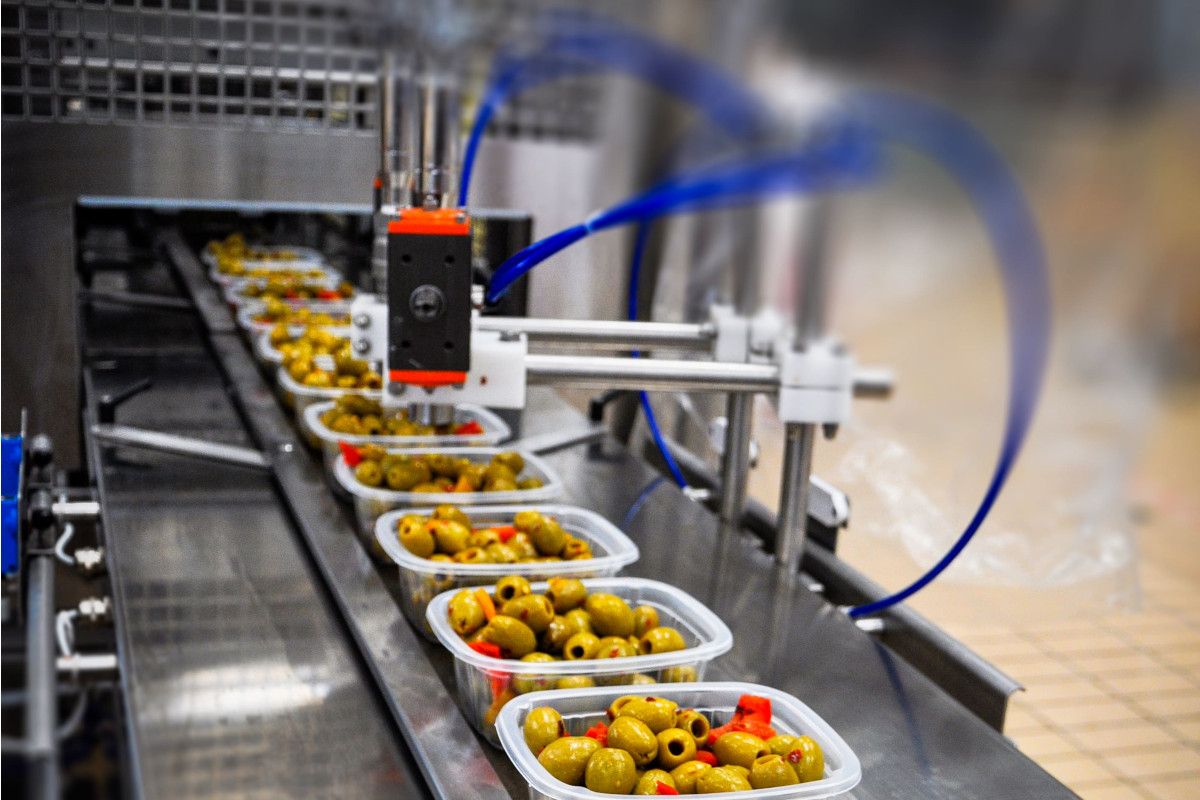 In foreign markets, Ficacci enjoys excellent positioning in Spain, Portugal, Greece, Belgium, France, Germany, the UK, and Eastern Europe. Its presence is also growing in Asian countries, including China, Japan, and South Korea. Increasingly linked to the Italian-style aperitif trend is the attention of the US market, where Ficacci's varieties of offerings are very suitable for inclusion on so-called "charcuterie boards". These are big trays that Americans create to reproduce the best of typical Italian aperitif, made with cold cuts, cheeses, breadsticks, fruit, and all varieties of olives and pickles.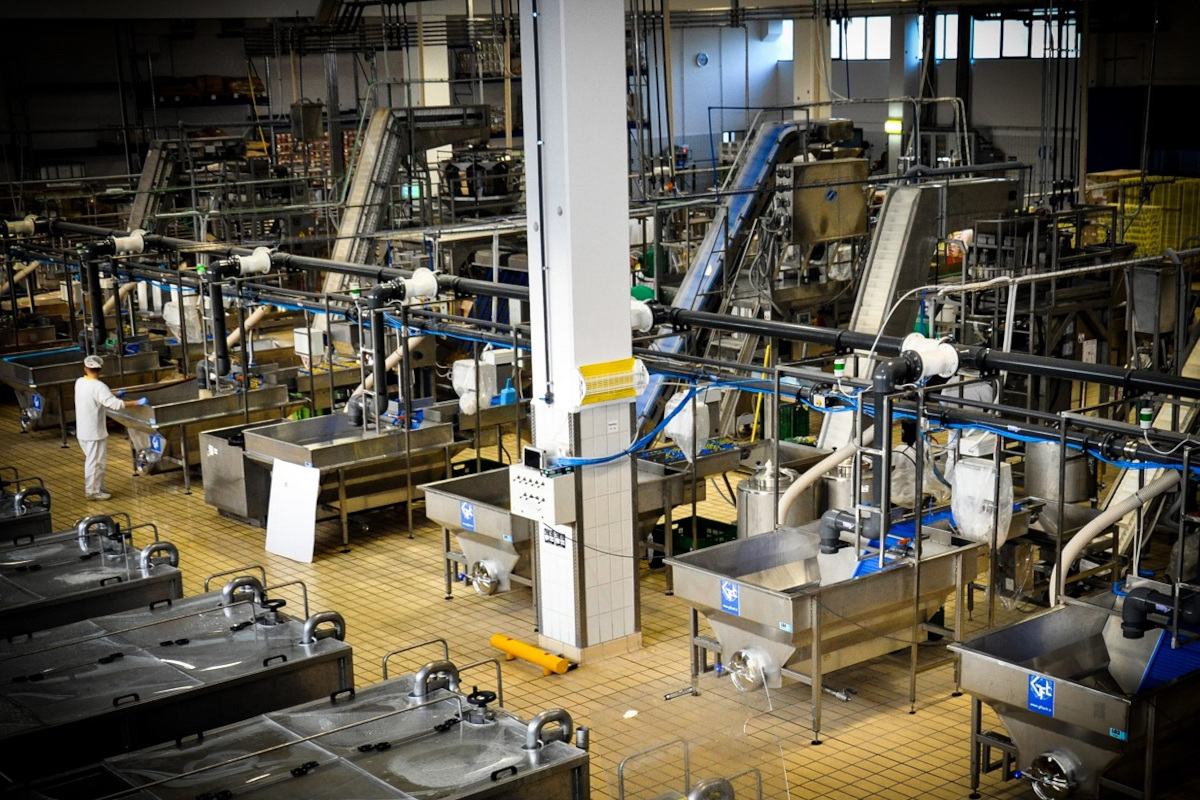 INNOVATION AND SUSTAINABILITY
"To be competitive in Italy and in global markets, we have combined recipe innovation and ever-higher quality standards with the theme of sustainability, launching no less than two dedicated product lines," says the company's President Romeo Ficacci. "Our innovative 'Un piattino di…' range comes with an elegant design in a package with 85 percent less plastic than other formats. We aim to halve plastic consumption by 2026."
In the spotlight at the last Summer Fancy Food Show in New York was precisely the 'Un Piattino di …' line, which was also presented during the last edition of Cibus, where it was awarded for innovation and exhibited in the Innovation Corner. The innovative plus of this product line made it all the way to Paris, where it was selected for the SIAL Paris Innovation Program, a contest to be held at the international food trade show from October 15 to 19. The range has eight references: Bel mix di olive italiane, Olive al peperone, Olive dolci siciliane, Ricetta tipica Etnea, Olive Itrana nera (Gaeta), Olive Kalamata, Olive verdi Cerignola, and Lupini (160-210g).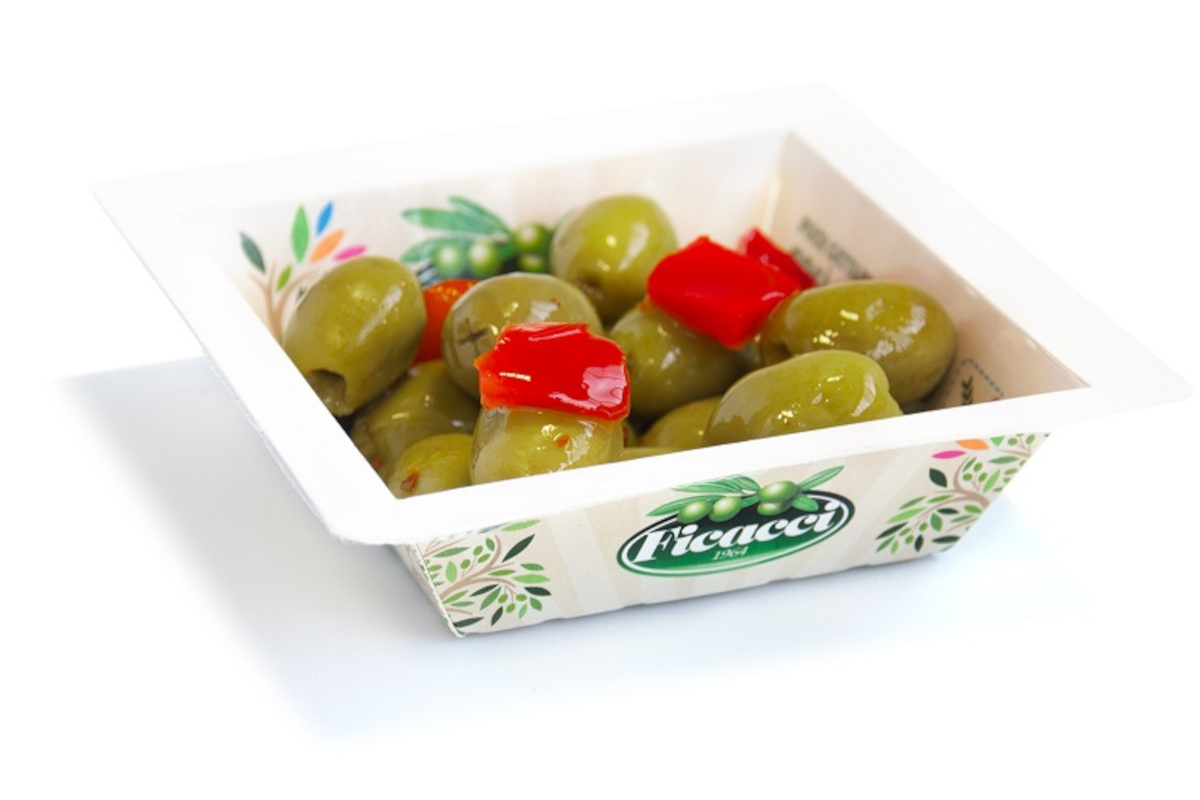 Among the company's most popular products abroad we find Deli pack Ficacci, a range of 26 references including nine appetizers and three bruschetta preparations, with a selection of olives and starters in convenient 150-200g packs, preservative-free, without artificial colors, and flavors, GMO-free, and gluten-free.
© All rights reserved