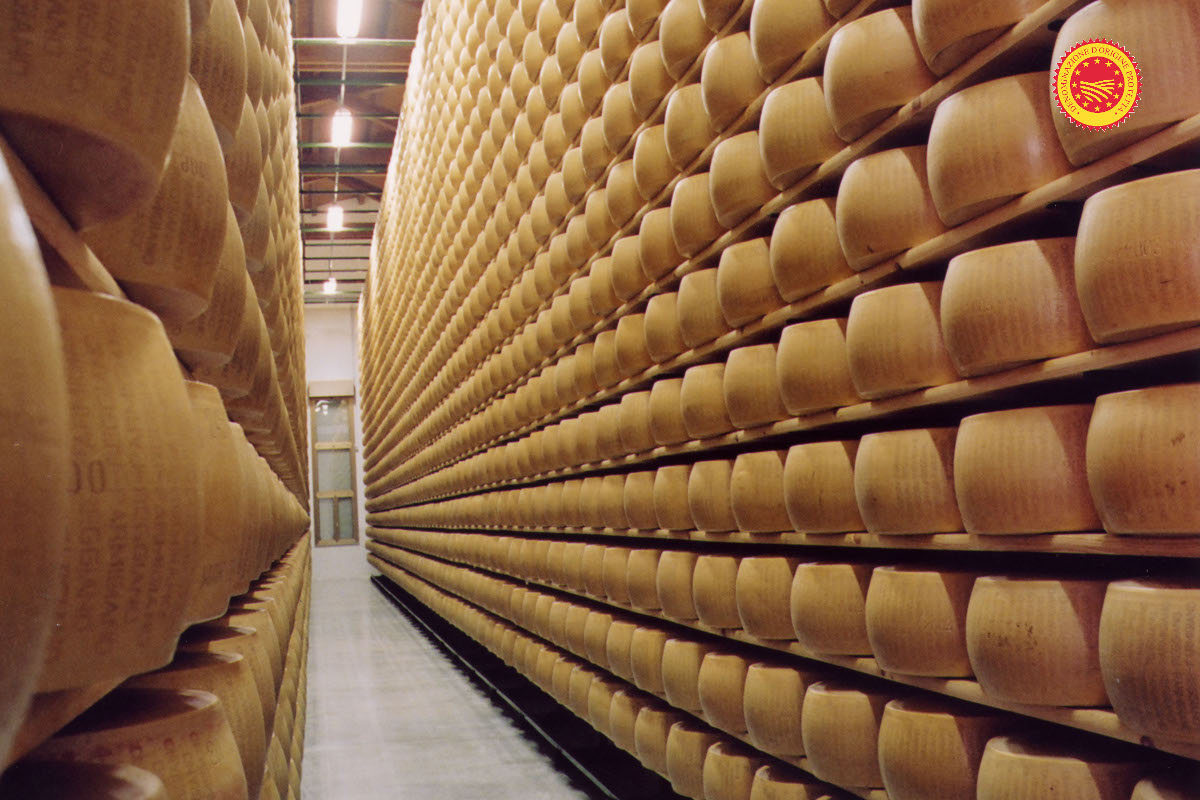 The Consortium for the protection of Parmigiano Reggiano PDO has just presented economic data for the first half of 2022. After a record-breaking 2021, with a consumer turnover of 2.7 billion euros, total sales in the first six months of 2022 increased further, by +2.4 percent (68,461 tons vs. 66,884 in 2021), with export volumes increasing by +1.6 percent (29,215 tons vs. 28,751).
Discover the authentic Parmigiano Reggiano PDO on the Italianfood.net platform
In short, Consortium dairies have reacted positively to the pandemic, the uncertainties of the geopolitical crisis ignited by the Russian invasion of Ukraine on Feb. 24, high energy prices, and reduced household purchasing power in some markets.
Parmigiano Reggiano top importers (2022, 1st half)
| | |
| --- | --- |
| COUNTRY | % VOLUME SALES (2022-2021) |
| Spain | +14.7% |
| USA | +12.6% |
| France | +8.3% |
| Japan | +79.6% |
| Australia | +57.9% |
Source: PDO Parmigiano Reggiano Consortium
GOOD NEWS FROM FOREIGN MARKETS
Sales increased in double digits in Spain (+14.7%, 656 tons vs. 572 in the first half of 2021), as well as in the United States, the top foreign market for Parmigiano Reggiano PDO (+12.6%, 7,170 tons vs. 6,366). The level of sales in France was also good (+8.3%, 6,033 tons vs. 5,570).
Excellent results were also achieved in Japan, where the "King of Cheeses" recorded sales up as much as +79.6 percent (445 tons vs. 248), and in Australia (+57.9 percent, 290 tons vs. 184).
"After the pandemic period, during which consumers showed loyalty to Parmigiano Reggiano PDO, the current year shows further growth. In the first half of the year, sales increased by +2.4 percent in volume. A result that will stimulate our companies to face the second half of the year with confidence, bearing in mind the unstable international geopolitical situation and issues related to high energy prices and rising raw material costs, which will inevitably affect our industry as well. In the near future we will focus a lot on international markets" – Nicola Bertinelli, President of the Parmigiano Reggiano PDO Consortium, says.
© All rights reserved