It was September 2017 when a delegation from the Japanese Fermier Sa company, led by President Homna Rumiko, visited the Vacche Rosse (Parmigiano Reggiano cheese made with Red Cows' milk) Consortium in Reggio Emilia. Between the Asian group and the history of the Reggiana breed it was immediately love at first sight. "When we arrived among the Red Cows – says President Rumiko – I immediately noticed the differences in the kind of livestock and breeding". This is how the visit to the Vacche Rosse Consortium began. Together with Alberto Bianchi, president of the Bienme Company (a partner company of Fromagerie Fermier in Tokyo), between the production laboratory and the warehouse. "Mauro, the cheesemaker, welcomed us – continues Rumiko -. I have seen the production process many times before, and I immediately understood his ability to take care of Parmigiano Reggiano Vacche Rosse".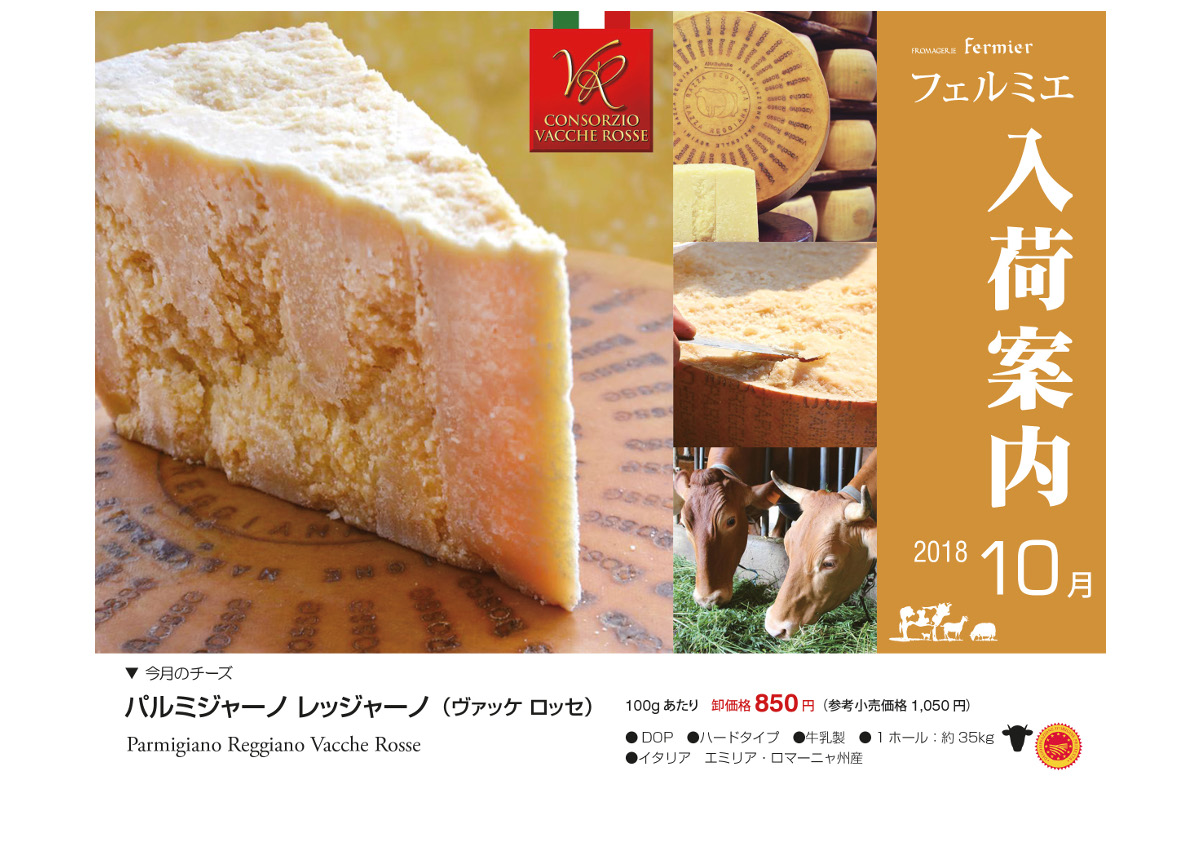 PARMIGIANO REGGIANO VACCHE ROSSE CONQUERING JAPAN
After a journey that began a thousand years ago in the hills of Reggio Emilia, the Parmigiano Reggiano Vacche Rosse Consortium is now conquering Japan. The unique history of this product is now on the cover of the distribution catalogue of Fromagerie Fermier (in the above picture) for the month of October. Through the same channel, it will also be available to the public of the Rising Sun country. And maybe many people, on the other side of the world, will be ready to fall in love with the Vacche Rosse Consortium cheese.
© All rights reserved