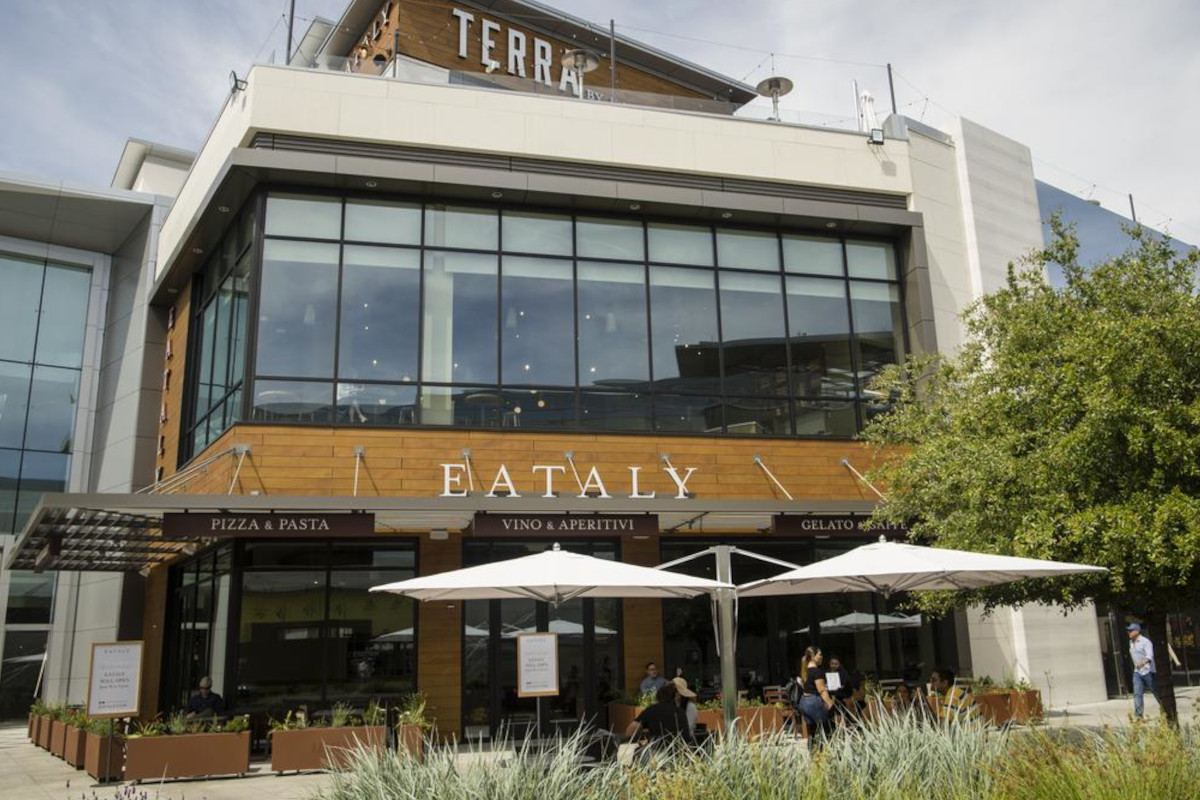 The three-story Italian food hall's first Bay Area location opens at the Westfield Valley Fair mall in San Jose today at 5 p.m. With two restaurants, a cafe, gelato shop, bakery, butcher, seafood counter, and a market stocked with thousands of imported Italian goods, there is no other food hall like Eataly in Northern California, according to the San Francisco Chronicle. This marks the eighth U.S. location and 41st location worldwide for Eataly.
Discover the authentic Italian food on the Italianfood.net platform
INSIDE THE BAY AREA'S EATALY
The top floor is home to two of Eataly's standard restaurants. Head to La Pizza & La Pasta for Neapolitan pizza that cooks in 90 seconds in those massive wood-burning ovens as well as fresh pasta.
Expect snacks like arancini and roasted peppers with house-made burrata; pizzas topped with buffalo mozzarella, 18-month-aged Parmigiano Reggiano PDO, and prosciutto. Many kinds of pasta are made fresh at Eataly, but the kitchen also uses dried pasta from Gragnano, known as Italy's durum wheat dried pasta capital. On the other side is Terra, where everything is cooked on a wood-burning grill: tomatoes, steak, broccolini, bigeye tuna.
Down on the first floor are Eataly's more casual food options. Dino Borri, Eataly's global vice president of brand partnerships, said the company wants this area to evoke the feel of an Italian piazza. Customers can enjoy an espresso from the coffee bar (Eataly uses Italy's Lavazza beans) and a cannoli that's filled to order. A gelato counter will eventually boast as many as 20 flavors, made fresh daily with Straus Family Creamery milk, Italian pistachios, and local produce like strawberries from Watsonville's Tomatero Farm. Or sip on a glass of Italian wine with slices of "pinsa" (Roman-style pizza) dolloped with burrata.
© All rights reserved