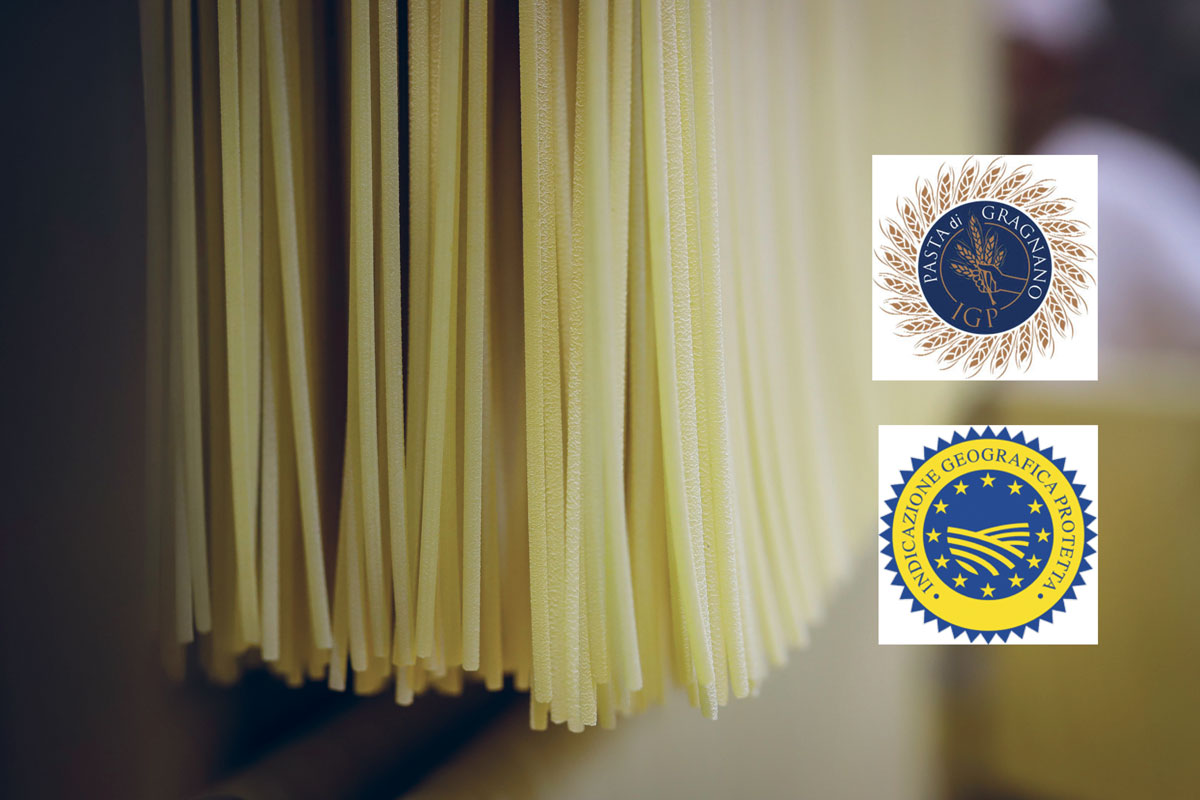 Pasta di Gragnano PGI, whose supply chain can boast over 300 million in consumer value, continues its growth by exceeding 92 thousand tons of certified production, increasing +84% in the last three years (2018-2020). It is the ninth Italian Protected Geographical Indication product by value and the second in the South of Italy. Pasta di Gragnano PGI is also growing strongly in terms of exports, to which about 60% of total certified production is destined (Source: Consortium for the protection of Pasta di Gragnano PGI).
The protection Consortium, together with the Italian Ministry of Agriculture, has confirmed the appointment of the certifying body CSQA for the controls on the certified production chain. At the same time, it continues with the promotion and protection activities of one of the most iconic products of Made in Italy f&b.
Discover the authentic Pasta di Gragnano PGI on the Italianfood.net platform
Massimo Menna, President of the Consortium, says, "We bring the first and only dry pasta protected by the PGI trademark to the tables of the world. The renewed collaboration with the certification body CSQA aims to guarantee consumers a controlled product, from production to labeling, in compliance with the principles of production excellence enshrined in our product specification".
This excellent product is the flagship of the food sector in Campania. The region, whose capital is Naples, boasts 55 PDO/PGI products (26 foods and 29 wines) and generates an economic value of 782 million euros per year.
THE CONSORTIUM'S MEMBER COMPANIES
D'Aragona
D'Aniello
Il Re della Pasta
Premiato Pastificio Afeltra
Il Mulino di Gragnano
Antiche Tradizioni di Gragnano
Pastai Gragnanesi
L'Oro di Gragnano
© All rights reserved