About 80 Italian companies are exhibiting at the Italian pavilion at the Winter Fancy Food Show.
Universal Marketing, the exclusive agent for Italy and official pavilion organizer, worked with the Italian Trade Agency of New York to set up the pavilion. Overall, the clients exhibiting at the pavilion are glad to be back in the US which is a major market for Italian producers and manufactures. 
Read more about Universal Marketing in the Italianfood.net magazine Issue n. 1 2022 in our Newsstand
To kick off the trade show, the Commissioner of the Italian Trade Association and President of the Specialty Food Association cut a ribbon to welcome participants on the opening day.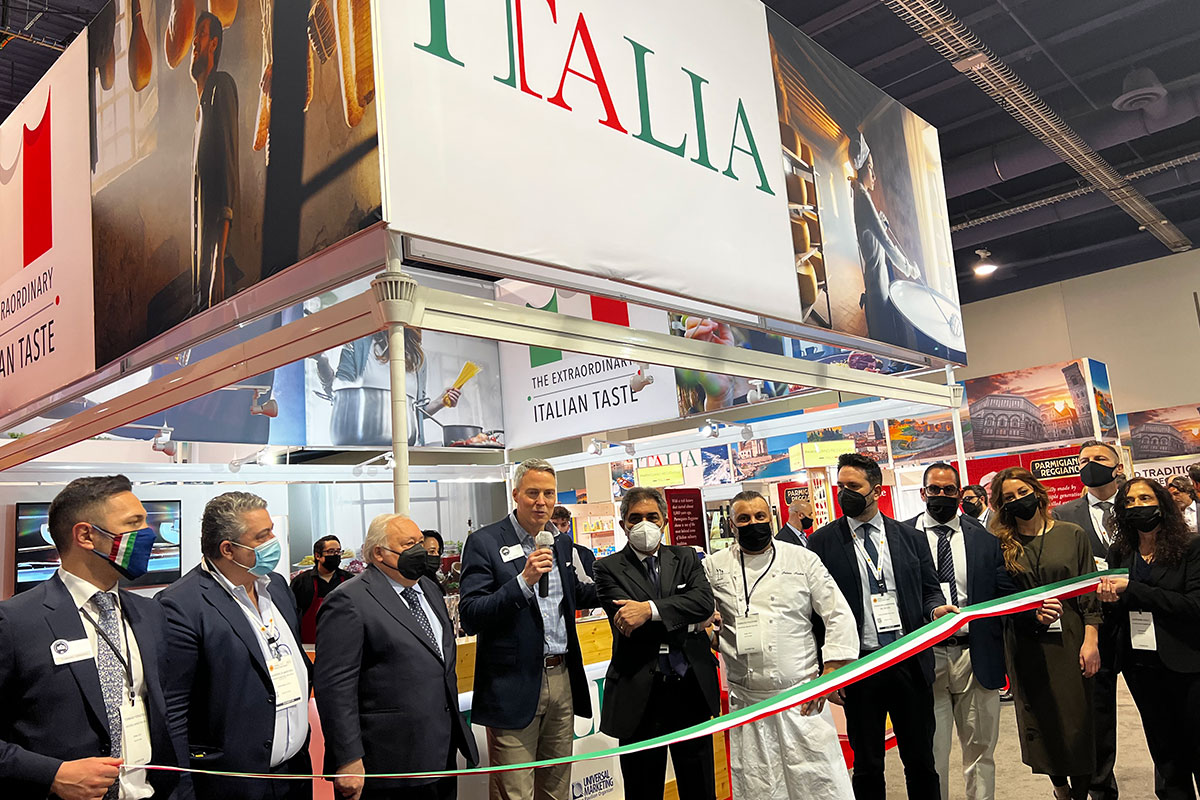 "Italian food is a beloved cuisine in the United States, and Italy having its traditionally large presence at the Fancy Food Shows means a lot to not only the Specialty Food Association but the $170.4 billion industry – said Bill Lynch, President Specialty Food Association –. Our buyers truly look forward to walking the Italian pavilion and experiencing everything that it has to offer".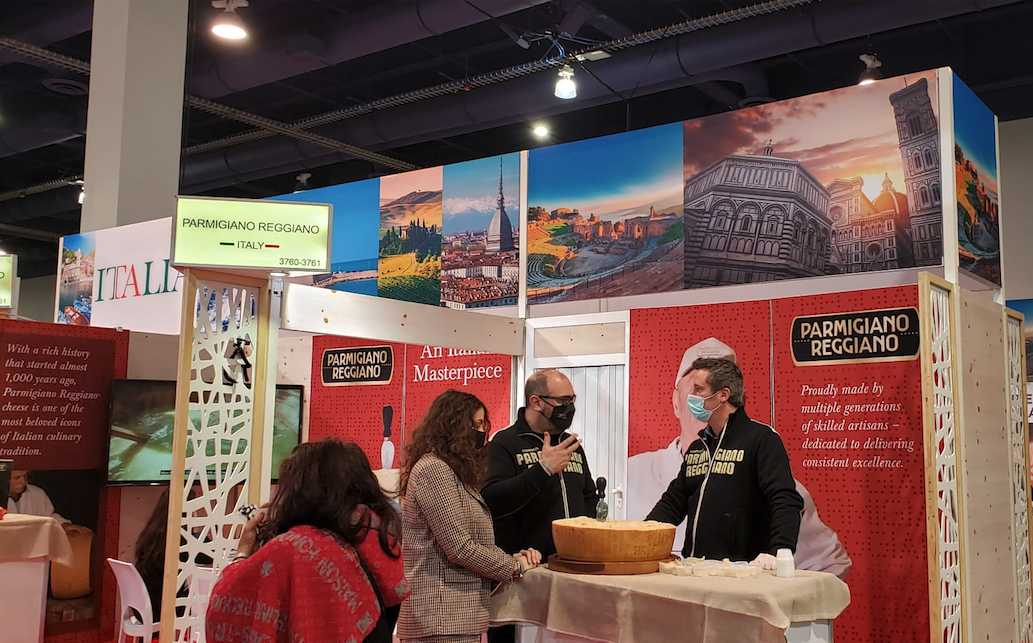 It is a great opportunity for Italian companies to promote their products says Antonino Laspina Commissioner of the Italian Trade Agency in New York.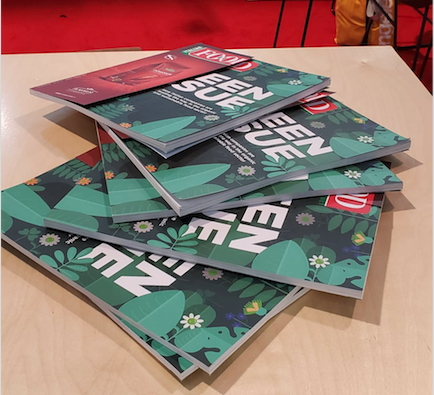 Other countries present at the trade show include Brazil, Canada, France, Greece, Indonesia, Japan, Poland, Singapore, Southern Africa, Spain, and Turkey. There is even a section devoted to plant-based products. In total at the entire trade show, about 850 booths are exhibiting in Las Vegas.
For the first time in two years, the Winter Fancy Food Show is at the Las Vegas Convention Center bringing together industry leaders. Typically, the Winter Fancy Food Show takes place in San Francisco. The show runs from February 6-8th.
The mission of the Specialty Food Association (SFA) is "To champion, nurture and connect members to deliver innovative products and expand consumption of specialty foods". Founded in 1952 the SFA is a not-for-profit, membership-based, trade association representing more than 3,000 businesses.
© All rights reserved