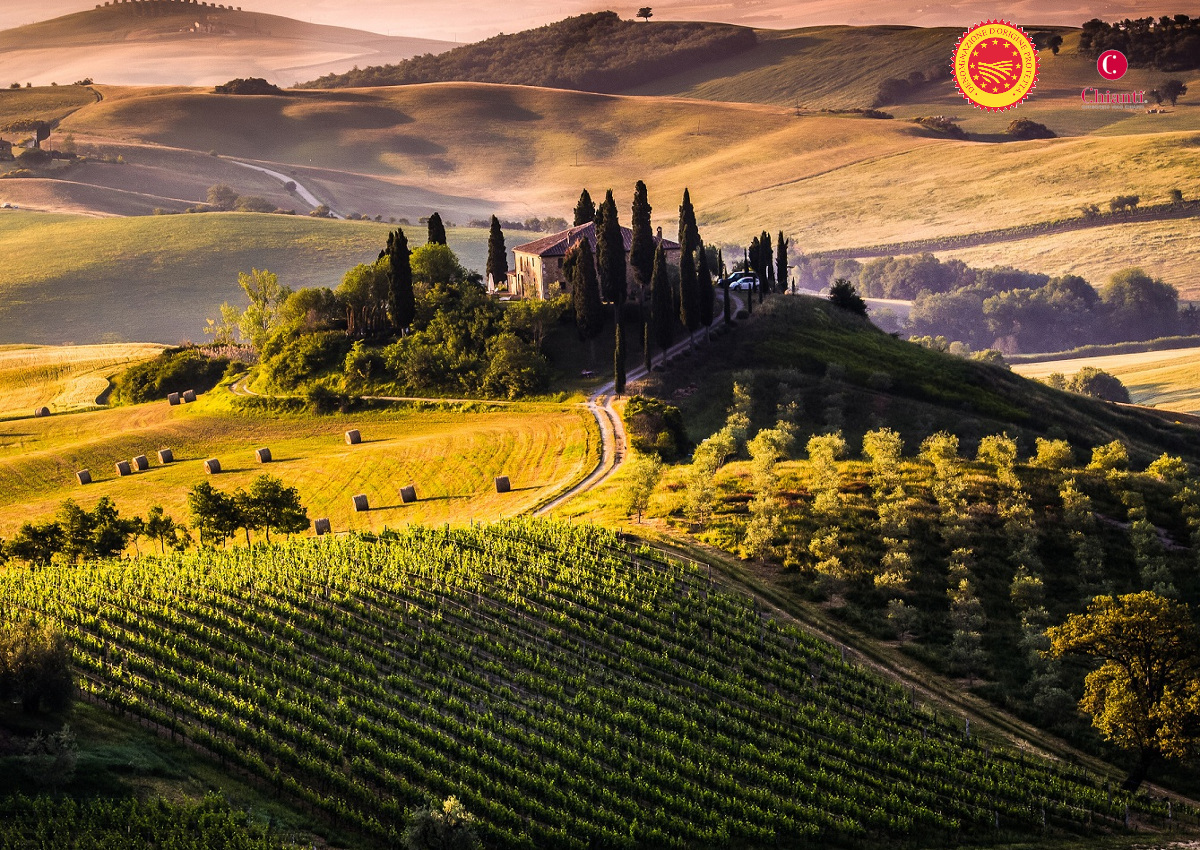 The Chianti Wine PDO Consortium continues its successful tour in the United States. In fact, the Chianti Lovers US Tour 2022 will include, from today to May 26, three stops in as many important cities: Chicago, Seattle, and Los Angeles.
On each of the three dates, the Consortium will offer a guided tasting masterclass to discover and deepen knowledge of the famous Italian wine. The masterclasses will be led by local specialists accompanied by Luca Alves, Chianti Wine Ambassador, and followed by a tasting of Italian culinary specialties to offer a 360-degree experience of Italy's agri-food world. A Walk Around Tasting aimed at the US trade is planned for each stage. Participating companies will be able to present their products to the American market.
Discover the authentic Italian red wines on the Italianfood.net platform
The first stop, scheduled today in Chicago, will propose a Master Class entitled "Chianti Superiore DOCG: a vertical tasting (2020-2014) of Chianti Superiore DOCG. Discovering the nuances of Tuscany's most versatile Sangiovese-based red wine." The Consortium will continue the tour on May 25 with a second stop scheduled in Seattle. Here the seminar "The Chianti Lovers Experience, an exploration of the Chianti DOCG appellation through a tasting of its main categories, styles, and sub-areas", will be presented to local professionals. The focus will be on the heterogeneity of products in the 'vintage', 'superior', and 'riserva' categories, undoubtedly appealing to one of the most emerging and sought-after markets. The third and final event, on May 26, will be in Los Angeles, where the Consortium will come back to offer the format that was so successful last January in New York: "The Chianti lovers Wine & Cinema Experience." A unique experience of pairing Chianti wine and cinema, in which clips from the most diverse international productions will be shown, from the most vintage to the most modern, where this world-renowned Italian wine is mentioned or depicted explicitly, confirming its iconic status and celebrity all over the world.
"Despite the fears related to the pandemic, last January in New York and Houston we saw great enthusiasm and the desire to return to normalcy, so I am convinced that this new tour in the United States will be even more crucial for the recovery of such a strategic market," says the Chianti Wine Consortium President Giovanni Busi.
© All rights reserved