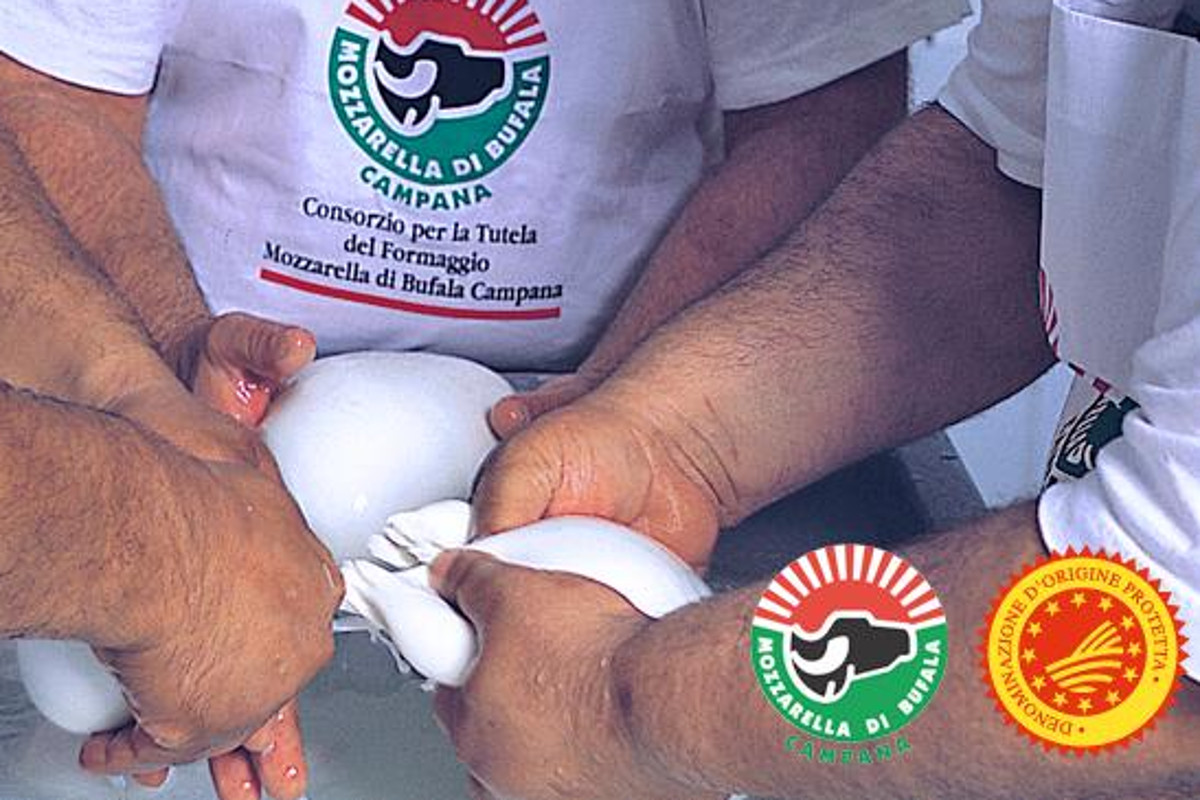 Mozzarella di Bufala Campana PDO contributed decisively to mozzarella consumption overselling Camembert in France in 2020. But buffalo mozzarella did even better. In the first six months of 2021, its sales grew by +28% compared to the first half of 2019. That is to say, compared to pre-pandemic period's sales (Source: data processed by Intesa San Paolo bank).
France is the main foreign buyer of Mozzarella di Bufala Campana PDO, with a 30.2% share of total exports in 2020 (equal to about 6 million kilos). Sales increased by +42.8% compared to 2019, for a value of almost 80 million euros.
Click here to discover authentic Italian buffalo dairy products on Italianfood.net platform
MOZZARELLA DI BUFALA CAMPANA PDO BY THE NUMBERS
The reasons for this unstoppable success of buffalo mozzarella in France are geographical proximity (very important for a product with high perishability) and the high average competence of French consumers towards quality products. Denis Pantini from Nomisma research firm says, "We recently carried out on behalf of the protection Consortium monitoring of sales trends in the four main European markets: France, Germany, the United Kingdom, and Spain. France is indeed the most important market for Mozzarella di Bufala Campana PDO, as French consumers are increasingly attentive to quality".
According to Nomisma, "Consumers who in the last 12 months bought at least once PDO buffalo mozzarella was 70% in France, 59% in Germany, 57% in Spain, and 49% in the UK. Likewise, those who consumed it at least once a week were 12% in France, 9% in Germany, 7% in Spain, and 4% in the UK. French people mainly consume it at home (85%) whereas in other countries the percentage of those who eat it out of home is higher. Moreover, 68% of French people prefer to consume it as it is, whereas 66% of English people use it as an ingredient in pizza, pasta, or to stuff sandwiches".
© All rights reserved