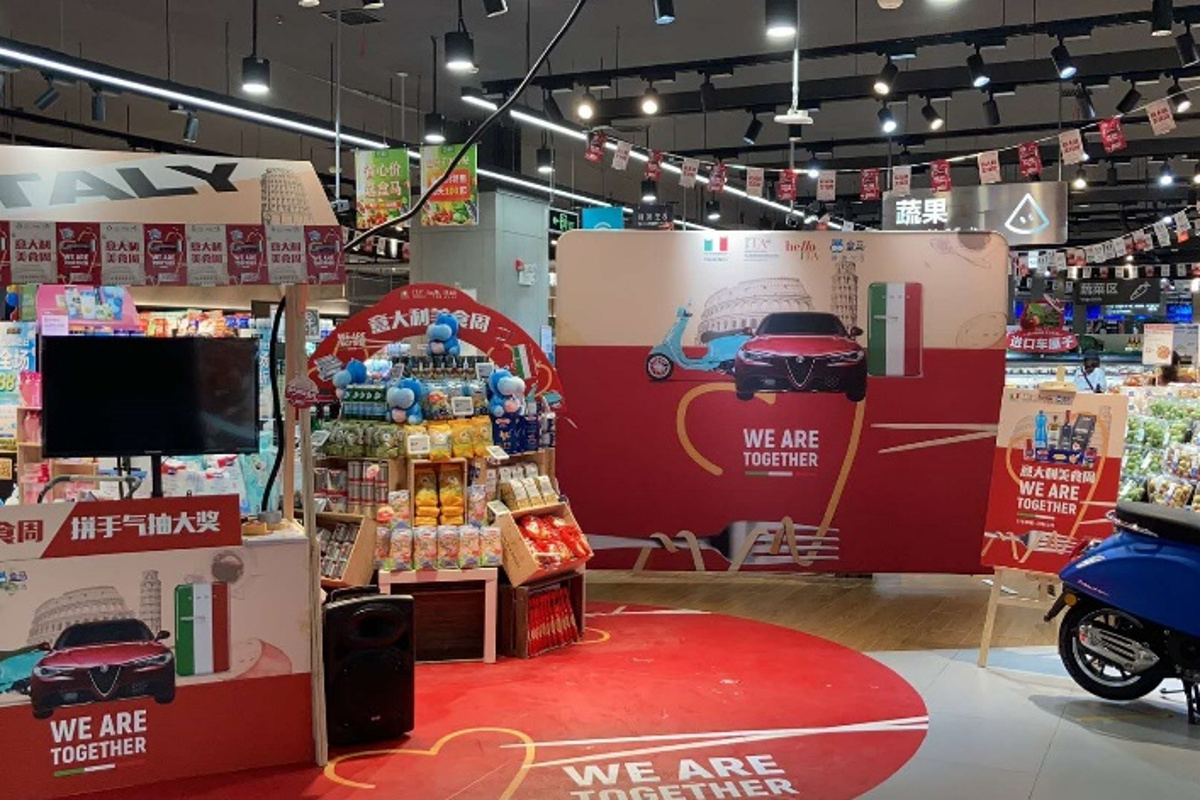 The collaboration between Italian Trade Agency (ICE – ITA) and Alibaba Group continues with the launch of a new multi-channel campaign to promote Italian food culture and lifestyle in Freshippo supermarkets. The campaign includes a series of online and offline activities that will continue until the end of the year in some of the main Chinese cities such as Beijing, Shanghai and Canton.
Freshippo, which in China is known as 'Hema', belongs to Alibaba Group. It is a chain of digitized and automated supermarkets that combines online and traditional shopping to build a new retail ecosystem and a unique and innovative experience for customers. Launched in 2015, thanks to the continuous and rapid expansion of its stores (207 as of March 2020) and reach (with over 20 million active consumers per year), Freshippo can currently boast a considerable market share among Chinese retail chains.
Click here to discover the authentic Italian products on Italianfood.net platform
Over the last decade, the exports of Italian food products to China have grown steadily. Even the first 5 months of 2020, when sales grew by +11.5% confirming the resilience of the sector and the weight of e-commerce.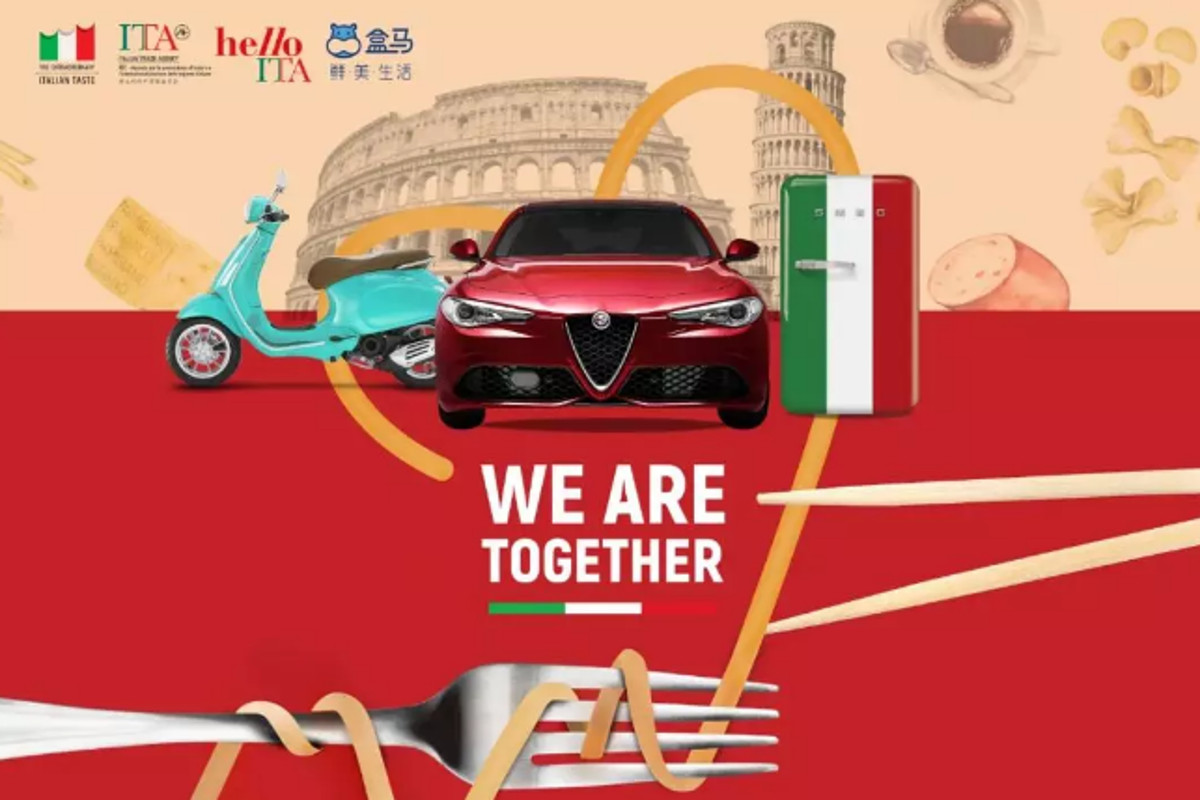 ONLINE SALES SKYROCKETING
Following the crisis generated by the Covid-19 pandemic, new trends in buying habits have further boosted online sales. "Our goal – says the Director of the Shanghai ITA Office, Massimiliano Tremiterra – is to make the Chinese public more aware of Italian food products. For this reason, Italian Trade Agency has recently signed agreements with the main Chinese e-commerce platforms. Consumers are paying more and more attention to the quality of food products and rediscovered the taste of cooking at home. We believe that Italian cuisine, with its ingredients that promote a balanced, healthy and tasty diet, fully satisfies these needs and we must work harder to make it known and bring it closer to the daily habits of consumers. The collaboration with Freshippo focuses on an effective integration between online and offline actions to offer Chinese consumers a unique and personalized experience."
More than 100 Italian companies will participate in the promotion. Many of these are SMEs that are new to the Chinese market, and provide a varied offer of Italian food and wine heritage.
MEETING THE NEEDS OF CHINESE CONSUMERS
"The habits of Chinese consumers are constantly changing and the digital channel has become essential not only to sell products, but also to cultivate a lasting relationship and build awareness around the brand. This latest initiative by Freshippo and ITA is further evidence of how Alibaba wants to support Italian companies and brands to tell the history, tradition and values of Italian excellencies to the vast Chinese public" – adds Rodrigo Cipriani Foresio, General Manager Southern Europe, Alibaba Group.
The campaign includes important activities on the web, including a program where Italian chefs will cook and explain to Chinese consumers how to easily prepare dishes at home using Italian products. The promotional actions will take place in the period August-November in all Freshippo stores in China.
© All rights reserved