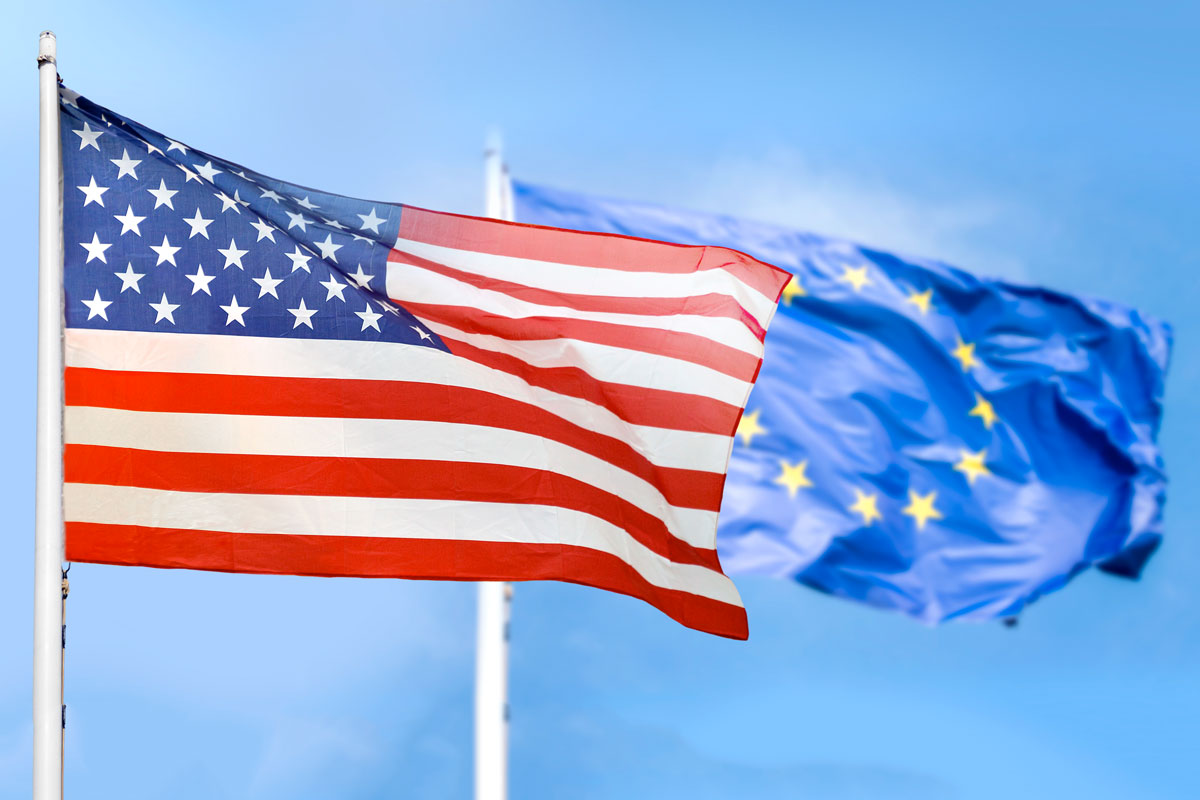 The United States and the EU have signed a truce on import duties for the next five years, reaching an agreement on the Airbus-Boeing dispute. The agreement – which came on the sidelines of the recent G7 summit – will give the parties ample time to find a definitive long-term agreement to close the dispute once and for all.
"This is very good news for our agri-food industry, which kicks off a new season" – says the Italian undersecretary for Agricultural Policies, Gian Marco Centinaio. "The United States is in fact the first non-EU market for Italy, as well as the world main wine buyer." The agreement "saves" half a billion euros of Italian F&B exports including cheeses, cured meats, liqueurs, citrus and fruit juices, which were subject to additional duties of 25% from October 2019 to February 2021.
Click here to discover the authentic Italian food and beverage products on Italianfood.net platform
THE IMPACT OF DUTIES ON ITALIAN CHEESES' EXPORTS
The agreement has aroused the approval of the Italian food industry associations, starting with food producers affected by the additional duties applied in recent years by the Trump administration. "We welcome this announcement with great satisfaction" – says Paolo Zanetti, president of the Italian dairy industry association, Assolatte. "Our companies have endured a very difficult period, during which, in addition to managing the Covid emergency, we worked tirelessly to solve a truly paradoxical situation. Additional import duties, in fact, were not only damaging to us, but also affected many American companies that invested in specializing in authentic Made in Italy food."
The United States is the third largest market for Italian cheeses, with important growth potential. In 2019, before tariffs were applied, Italian dairy companies recorded a growth in sales by +20%, for a value of 340 million euros. Then everything changed in 2020. Increases in maritime freight rates, unfavorable exchange rate and additional duties have led to a decline in sales by -17% in volume and -19% in value.
"Since March 2021 – says Zanetti – thanks to the first temporary suspension of duties, our exports to the USA have started to run again, growing by +39%. This makes us very optimistic for the future."
Nicola Bertinelli, president of the Parmigiano Reggiano PDO Consortium, says: "This decision will allow Parmigiano Reggiano to fully exploit the US market potential. In 2020 our export sales grew by +1.9% in volume and the USA is the top destination market with over 11 million tons imported each year." Due to additional duties, US consumers were so far forced to pay Parmigiano Reggiano PDO about $3.5 more per kilogram.
© All rights reserved