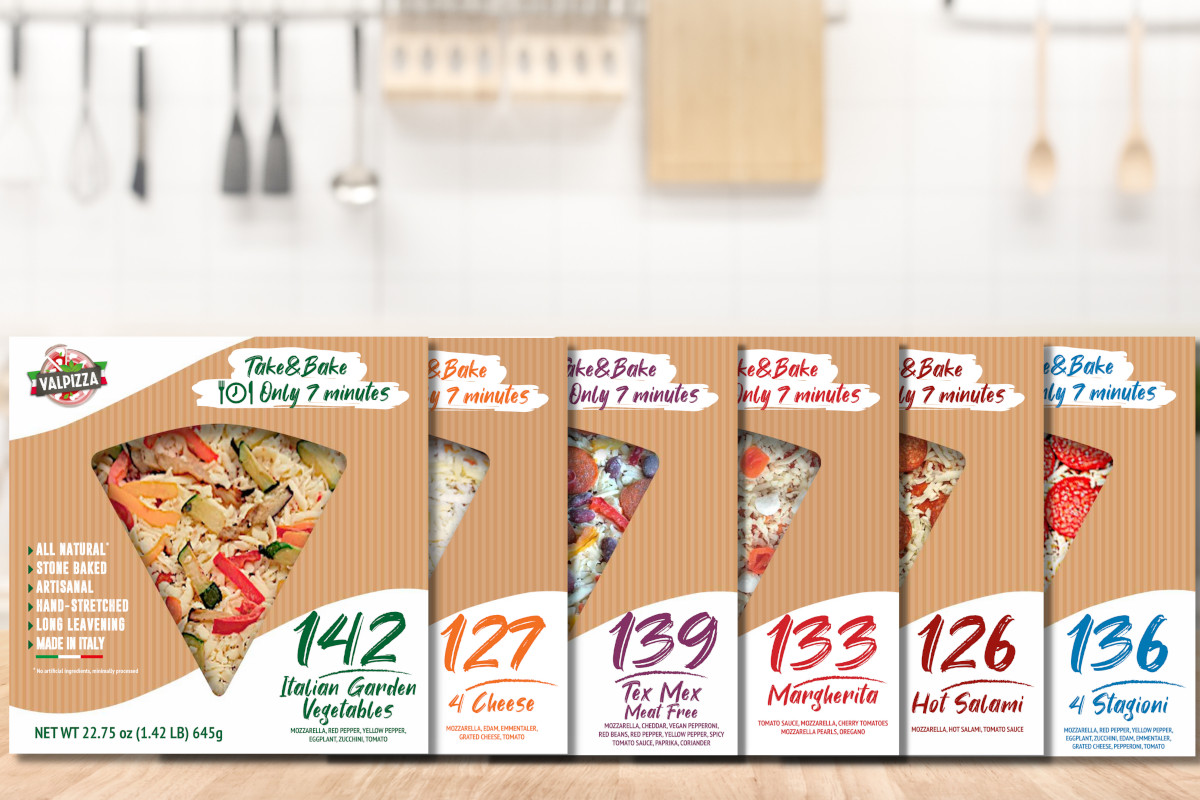 Pizza lovers can now enjoy an Italian pizza at the deli department. Valpizza, the Italian pizza company based near Bologna, is expanding from its frozen pizza production for retail and food service to debut Take&Bake. The new pizza is a perfect addition for deli departments seeking a 100% Made in Italy food product.
Take&Bake is a concept that aims to offer real Made in Italy pizza to consumers in every corner of the world. The pizza is always fresh and authentic. Valpizza created Take&Bake to elevate the art of pizza making and promote authentic Italian pizza. In its size, as a 32 cm diameter pizza. Its dough, following traditional Italian hand stretching of natural leavened dough. In its cooking, by stone baking. And of course, selecting ingredients using only 100% Italian tomato sauce and flours from 100% Italian grains.
The range is easy to use. It ships frozen from Italy with a 12-month shelf life, then thawed and relabeled, with a 5-day chilled shelf life. It's the perfect product to complement any retailer's deli department that can bring a taste of Italy to their consumers all with a bite of fresh pizza. All the consumer needs to do is heat up the pizza in the microwave for 7 minutes and enjoy.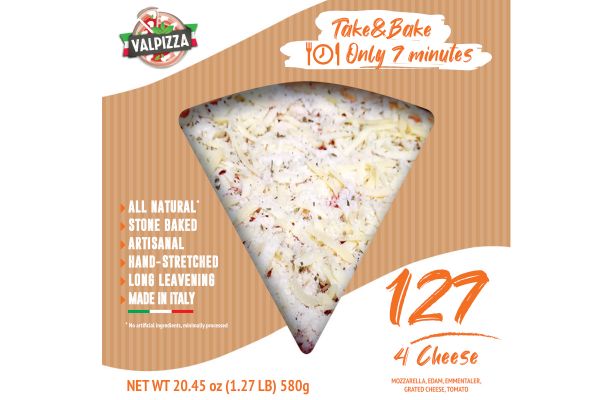 VALPIZZA BY THE NUMBERS
Located near Bologna, in the beautiful Valsamoggia valley, Valpizza was founded in 1992 with the dream of bringing authentic artisanal Italian pizza into customers' homes all around the world. The company has grown, establishing business relations with leading groups in the frozen food sector, from B2B to food service to retail. The company's products are present in 4 continents and 48 countries, from the US to Japan. Thanks to its commercial and logistics partners it is able to meet market demand all over the world.
© All rights reserved