The authenticity and quality of Italian recipes is conquering the frozen food international markets. Being such a peculiar category, industry operators must pay maximum attention to the ingredients and production technologies used, as well as keeping an eye on food trends and the specific needs of destination countries.
PIZZA, THE MOST EXPORTED IN THE FROZEN FOOD CATEGORY
Pizza – the undisputed king of exports and a true symbol of Italy – is one of the world's top 10 most famous dishes, especially in its ultra-popular mozzarella and tomato version (the margherita). However, the latest trends suggest that other toppings are becoming just as popular, and that better quality ingredients are now being preferred. Among such trends, the rectangular shaped version and bigger sizes in general, as more often than ever before, pizza is the food of choice by groups of people eating together.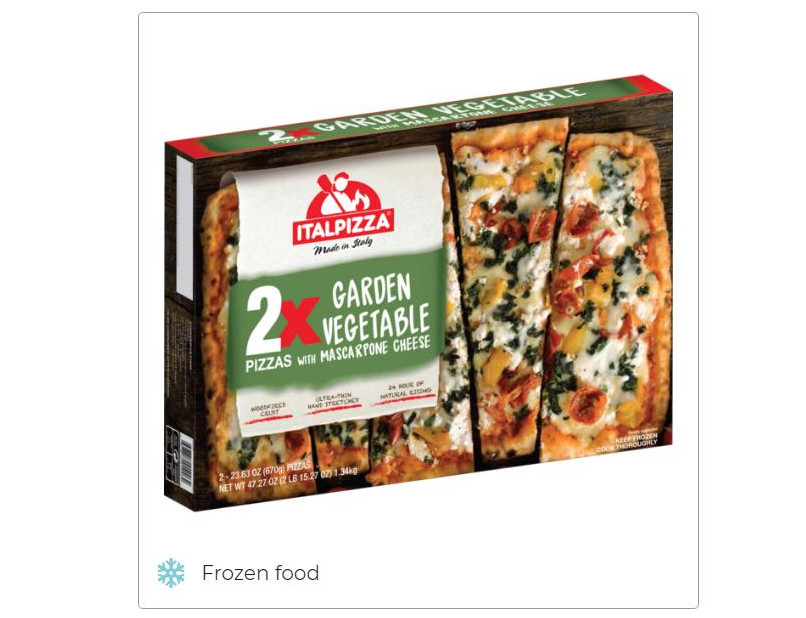 GREATER ATTENTION TO PRODUCTION
Industrial productions try to replicate as closely as possible craft production techniques. This is achieved by making specific choices, such as: longer rising of the dough, manual flattening of uncooled dough, filling by hand and baking in wood-burning stone ovens. Using Italian raw materials represents another added value, and this is especially true abroad, where the ingredients used must come from Italy. For example, there are those who only use 100% Italian wheat, and top-quality local tomatoes and salt.
Pizza is a symbol of the Mediterranean diet that is also highly appreciated abroad. Some industry players are exploring the possibility of enhancing the product's labels by adding health aspects of this dish, such as the use of higher basic quality ingredients (flour, olive oil, tomato and mozzarella), which must come from Italy.
ITALY, AMERICA'S SECOND BIGGEST SUPPLIER
Italy's 365 ice cream producers export a total of 100 million euro worth of such products (average price 3.3 euro/kg.) In 2018, the USA imported 8.3 million dollars of ice cream from Italy: a total growth in excess of 50%. An excellent performance that allows this Italian product to go from the fifth to the second largest (behind Thailand) among America's suppliers.
ITALIAN FROZEN FOOD: PRODUCT TRENDS
Italian recipe: classic Italian specialties, such as Apulian panzerotto and several desserts (ie. bombolone, cannolo, profiteroles, tiramisù), revisited (for example, a healthier multigrain bombolone, or ice cream filled cannolo);
Italian ice cream: gluten free, lactose free, organic, vegan, with PDO/PGI ingredients (Sicilian lemons);
Italian pizza: premium quality toppings from Italy (100% Italian wheat and tomatoes, top quality local salt, PDO and PGI ingredients, ie. buffalo mozzarella).
© All rights reserved