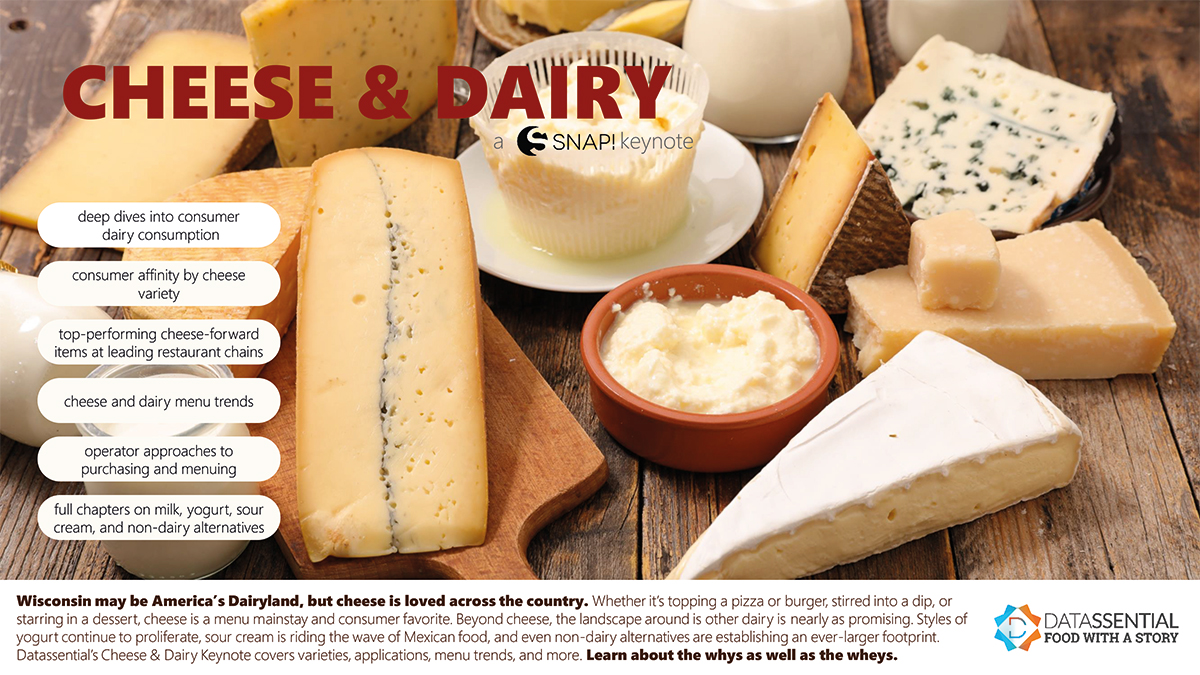 The F&B market research company Dataessential, has recently published an interesting report on cheese and dairy consumption in the USA, surveying 1,825 persons (consumers, foodservice/on site/retail operators). And the results are absolutely encouraging for made in Italy, even considering the recent agreement on suspension of duties.
MOZZARELLA ABOVE ALL
As per Dataessential data, mozzarella cheese is the most beloved cheese by American consumers. The 85% of surveyed people, in fact, declared that mozzarella is among her/his favorite cheese. 
The report indicates that 'Pizza was the most common carrier for consumers' most recent cheese occasion, closely followed by sandwiches, but overall choices ranged from burgers to dessert".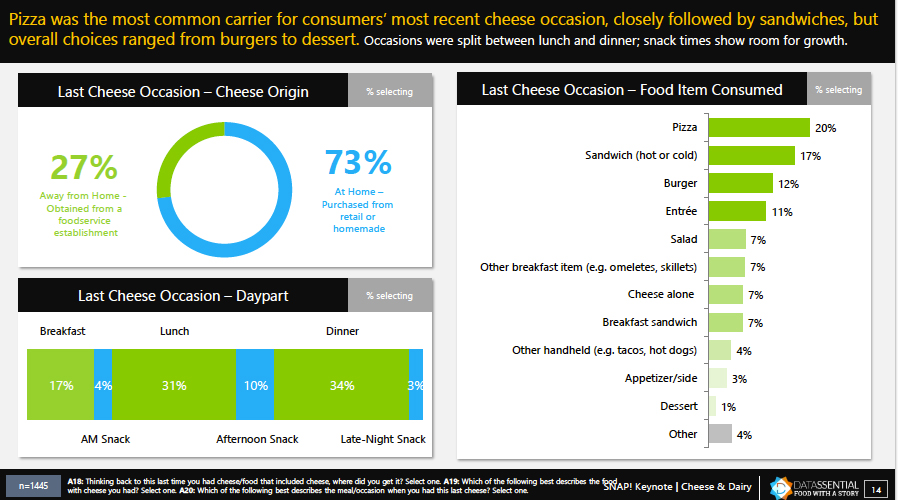 PARMIGIANO REGGIANO, BURRATA AND PROVOLONE
Good results even for the Burrata, considering the 30% increased orders of dishes containing it, and the 28% made the same with fresh mozzarella.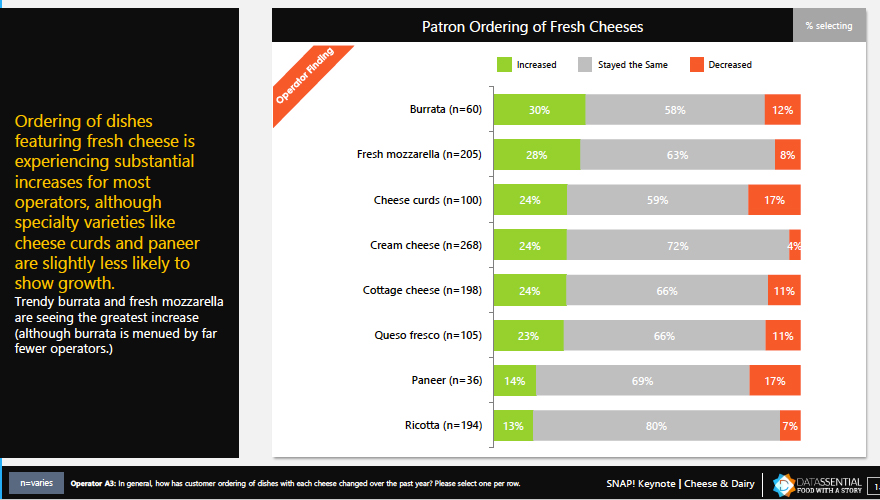 Interesting data even for others two authentic Italian products,  as the report shows that 79% of surveyed people declared that Parmigiano is at the top of preferences and 67% did the same with Provolone.
A BRIGHT FUTURE
The report of Dataessential doesn't indicate of course the origin of the cheeses but a great share of the cheese consumption in the USA is related to made in Italy.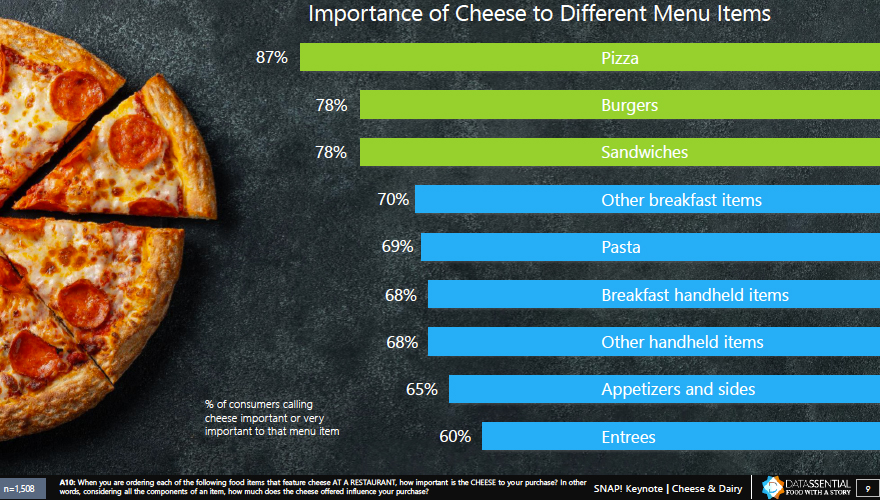 The aforementioned agreement on duties, the sales growth of Parmigiano Reggiano and Grana Padano, even thanks to great initiative such as the historic agreement signed by Whole Foods,  bode well for the future of Made in Italy in USA.
© All rights reserved