With a value of 8 billion euros, China is the fourth largest market in the world for organic food consumption and is worth 8% of global organic food sales. Although China is still a niche market, the organic sales trend has been soaring since 2013 (+233% sales through 2018).
The Covid-19 pandemic has been an accelerator as consumers are more and more interested in how food is involved when it comes to wellness, health. All this has resulted in an important driving effect for organic products sales. All this was discussed in a China Focus presented during the second webinar of the Ita.Bio project. The platform – promoted by Italian Trade Agency and FederBio (the Italian organic food producers association) and managed by Nomisma – aims to provide data, information and services to support the internationalization of organic Italian products.
Click here to discover the authentic organic F&B products on Italianfood.net platform
ORGANIC FOOD IN CHINA
Interest in organic products in China is still concentrated in the high-tier cities and the upper class, so much so that its overall incidence in the average shopping cart was 1.2% in 2019 (it was only 0.7% in 2014) and per capita spending does not exceed 5.5 euros per person (in the United States it is 125 euros and in Italy 58 euros).
However, the rise is fast and organic products meet the growing demand of Chinese families for guaranteed, safe and healthy food (46% say they will be increasingly attentive to the quality of the products they eat), so much so that 61% plan to increase spending on organic products between now and 2025.
Nomisma consumer survey data show a strong propensity to consume organic products in the main Chinese cities: 64% of consumers bought an organic food or beverage in 2020.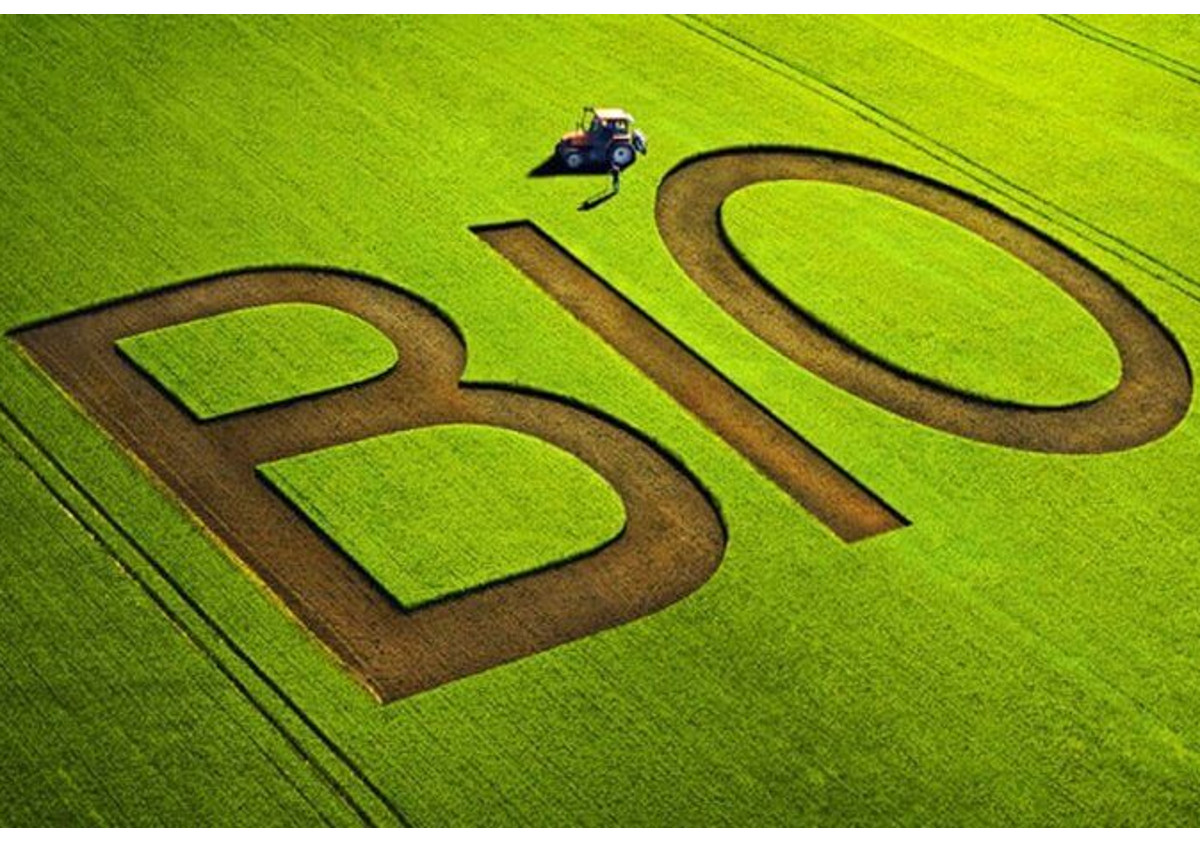 The consumption of organic products in Beijing, Shanghai, and Guangzhou pertains mostly to the upper class. Among Chinese with incomes above 16,000 RMB the share of organic users rises to 76%, 74% among those with a high educational qualification (degree or PhD) and to 68% among the self-employed, entrepreneurs or freelancers. The identikit of the organic consumer is a Millennial with children, accustomed to online shopping (in these three targets, in fact, the percentages of organic consumers are higher than average: 66%, 67%, and 70% respectively).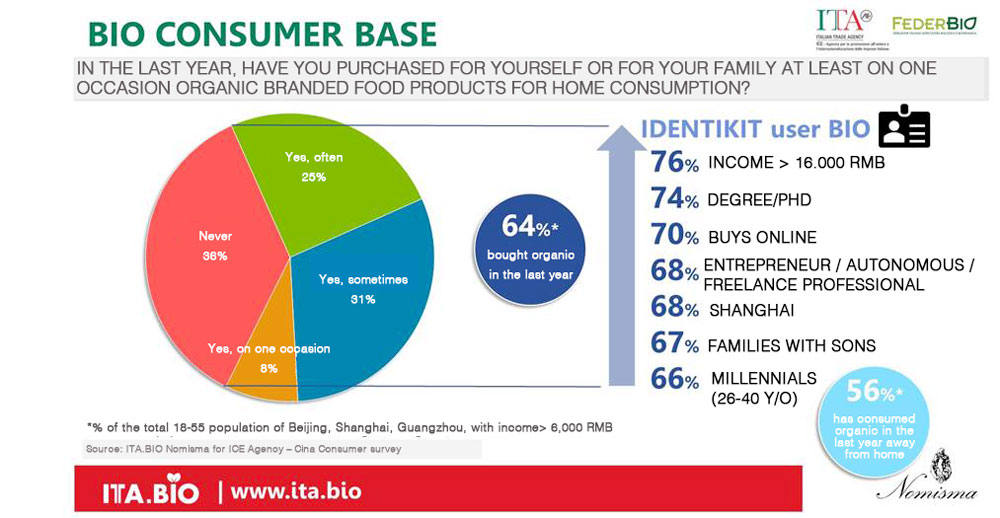 CHINESE CONSUMERS' BEHAVIOR
Italy ranks first among the countries that produce the highest quality products according to Chinese consumers, both in terms of food products in general (17% indicate "Italy" when asked to cite a country that produces excellent F&B products) and for organic products (18%).
About 19% of Chinese consumers say they have purchased Italian organic foods or beverages at least once in 2020. The propensity to purchase doubles among tourists who have been in Italy in recent years. In that segment, the share of organic-users reaches 28%. Interest in Italian organic products is also stronger among those who have a greater propensity to buy online (26%), younger people (24% of Millennials) and upper class people (22% of families with incomes above 16 thousand RMB).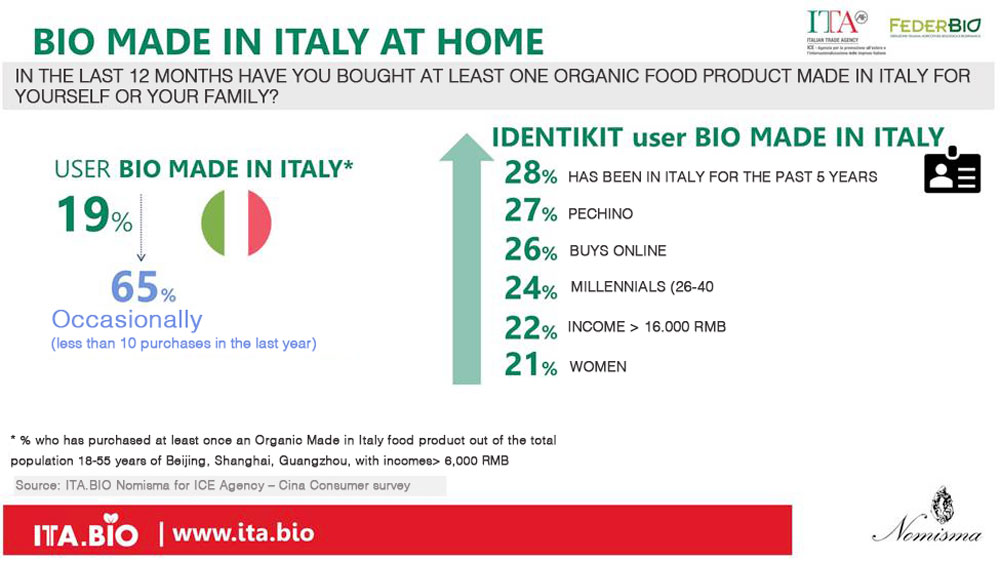 Dairy products (starting with milk for infants), baby food, meat and meat by-products as well as pasta and baked goods are the categories for which Chinese consumers are looking for organic guarantees, and for which Italian origin is an added value.
"We want to help Italian companies participate in the restart of the markets – said the president of the Italian Trade Agency, Carlo Ferro – and a good part of this recovery passes through digital, innovation, traceability and sustainability. The Ita.Bio platform itself, which we are promoting, is part of the series of tools to help Made in Italy become great again in the world."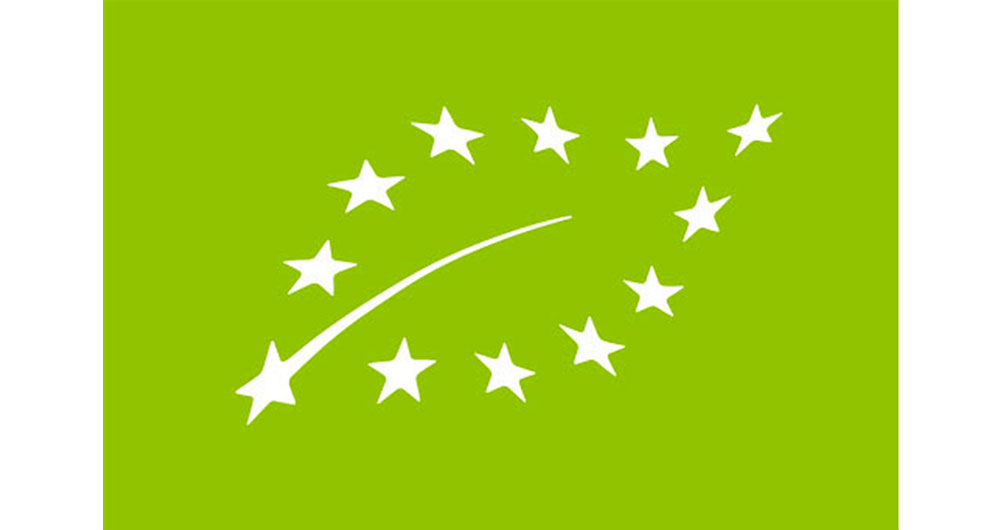 © All rights reserved