Italy is the top European country for organic food and drink exports, and we come in second place after the US on a global scale: 5% of all agri-food products sold abroad (roughly 40 billion euro) are organic with revenues of 2.2 billion euro.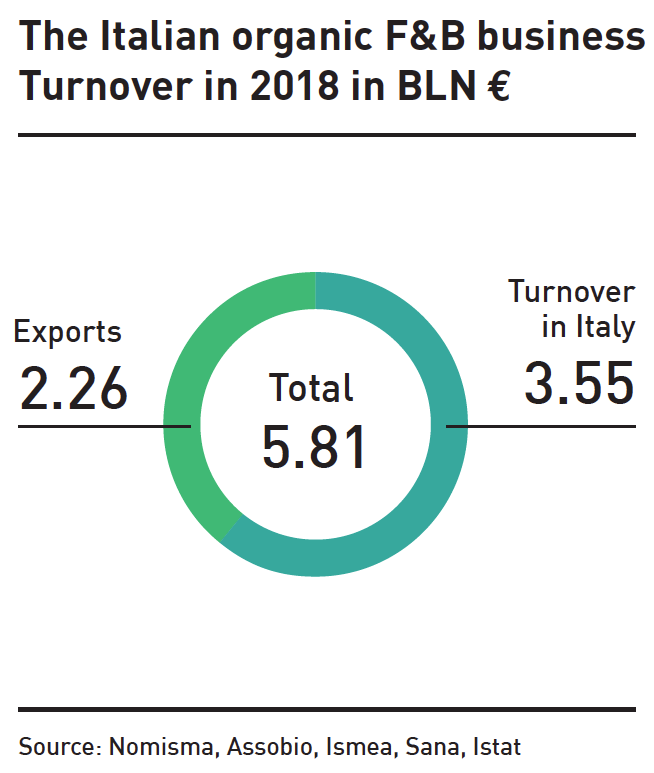 SANA (6 to 9 September at BolognaFiere) is Italy's leading international trade show for organic and natural products. Moreover, it is the go-to event for the business community and trade operators, an unmissable opportunity for checking out what's new on the market, building new partnerships, benefiting from learning opportunities and boosting competitive intelligence.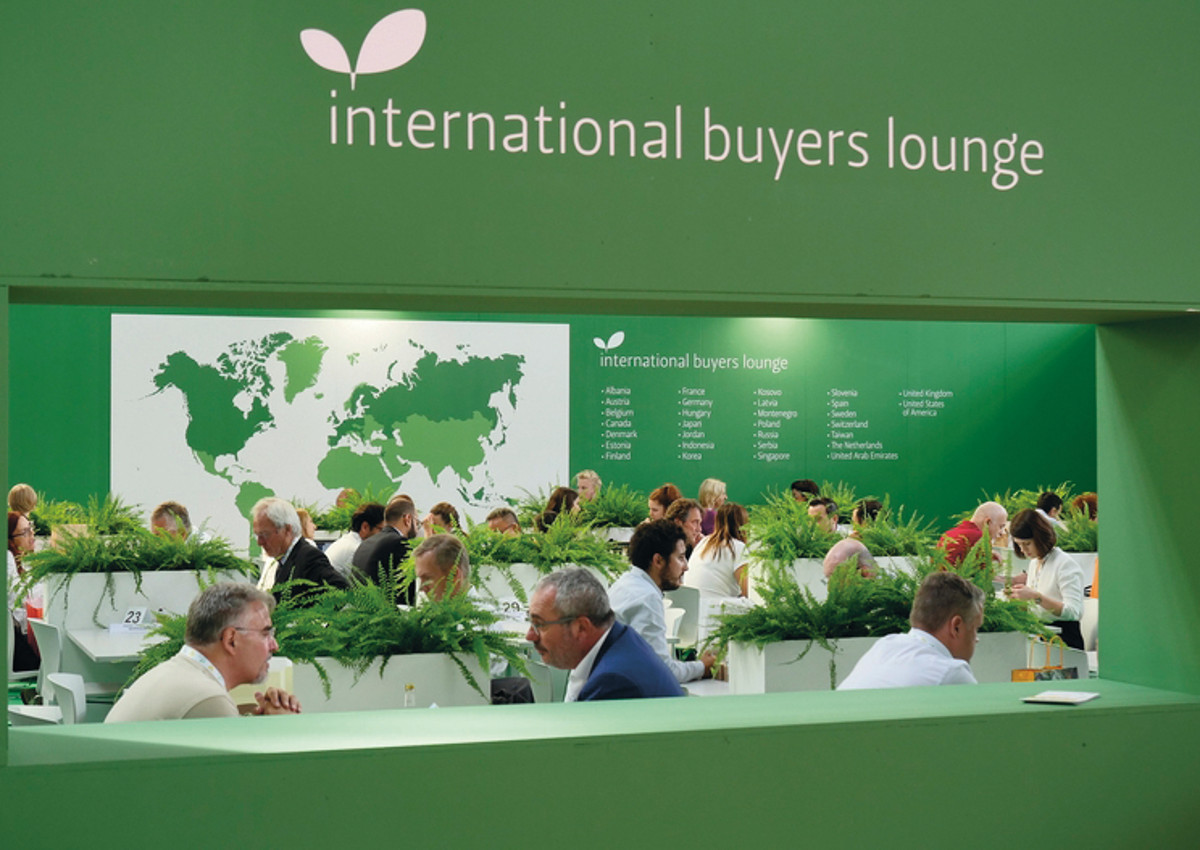 AN INTERNATIONAL DIMENSION
The international dimension at SANA is now increasingly evident. At the forefront is the programme for incoming attendees, organized with the support of ICE – the Italian Trade Agency to encourage meetings between exhibitors at the event and select buyers from all over the world. More than 30 countries will be represented by operators at SANA 2019.
Click here to discover Italian companies that will be present at SANA 2019
Two markets in particular will be the focus of particular analysis; those of Russia and Japan, with the participation of Giuseppe Russo, director of the ITA office in Moscow, and Antonella Marucci, vice director of the ITA office in Tokyo. "About 80% of our organic food exports go to EU countries, mostly to France and Germany. On the tables of the French ends 27% of our pasta, organic fruit and vegetables and wine without sulfites" – emphasizes Domenico Lunghi, event coordinator Private Label Food Pet industries at BolognaFiere. "In the last ten years our exports have grown by almost 600% reaching a value of 2.2 billion euros. We are the second top exporting country in the world after the United States".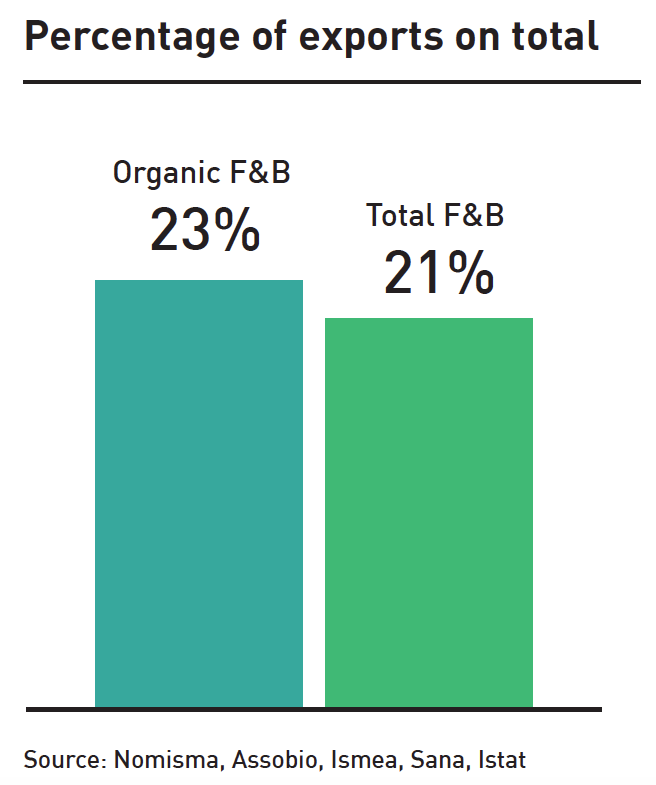 THE ITALIAN ORGANIC F&B INDUSTRY
Italy is the 1st European exporter of organic F&B, 2nd worldwide after USA
The value of exports: over 2 billions euro
Nr. of companies: 18,000
NEW MARKET OUTLETS
Among the new market outlets for the exports of Italy's organic products there is Japan, to which SANA 2019 dedicates a special focus. More than 57 billion euros of agri-food products have been imported in Japan in 2018. Although only 1.5% came from Italy, over the last decade the value of Italy's exports grew from 537 up to 865 million euros. The first 2019 data show a further growth: +13%. This is also thanks to "the free trade agreement between the EU and Japan that came into force last February, which has reduced to zero duties on many European food products. On wine, pasta, and cheese up to 40% of taxes were paid before the agreement" Domenico Lunghi says.
TOP EXPORTING COUNTRIES OF ORGANIC PRODUCTS
| | |
| --- | --- |
| Country | Revenue (millions of €) |
| United States | 2,981* |
| Italy | 2,060 |
| China | 1,049* |
| Spain | 891* |
| France | 707 |
| India | 582 |
| Australia | 487 |
| Canada | 434* |
| Kyrgyzstan | 418 |
| Australia | 396 |
*2016 – Source: processing of Fibl-Ami Survey 2019 based on data from the competent authorities, industries and market research companies
As far as products are concerned, the most important categories in terms of volume are fruit and vegetables, followed by specialties that are linked to the Italian tradition. Aside from wine there is also pasta, cold cuts, extra-virgin olive oil, jams and spreadable creams. More innovative products can also be added to this category, such as milk substitutes made from vegetables, which are growing globally, pressure extracted seed oils, lectins, animal feed, grains and preserves, for an overall value of 2.2 billion euro.
© All rights reserved