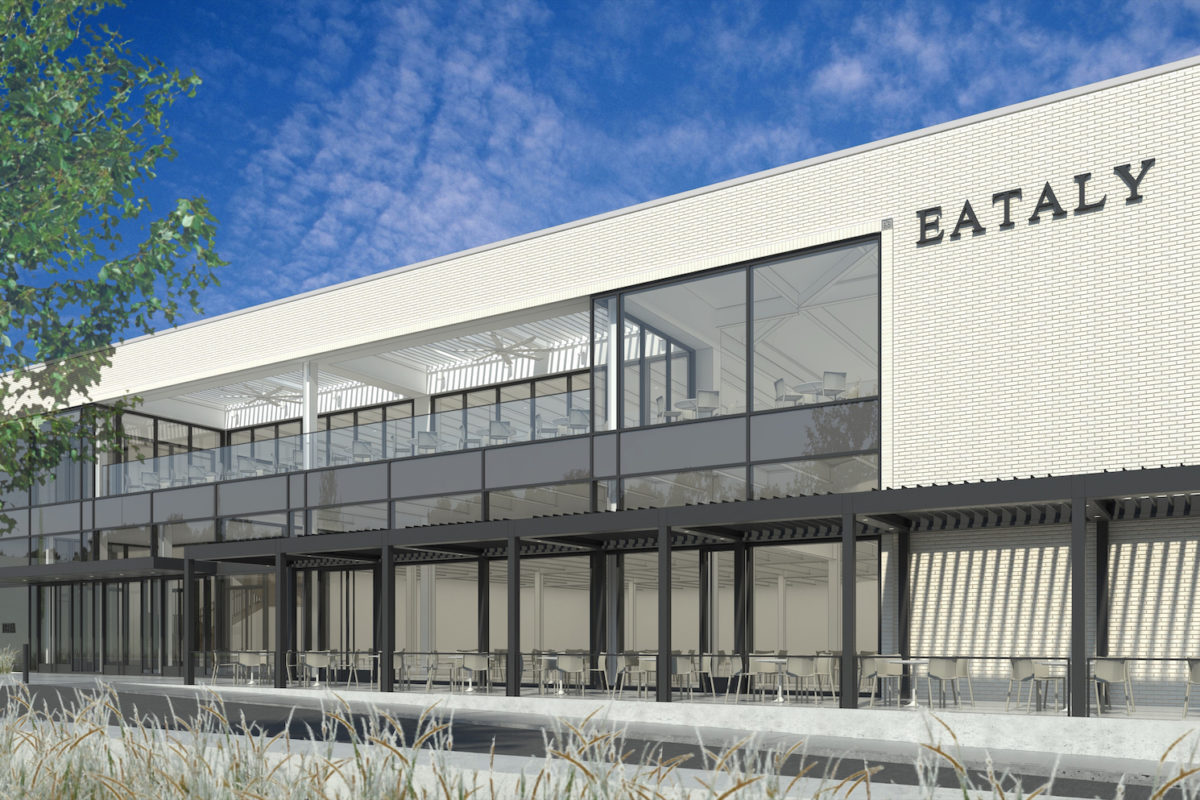 Eataly's first-ever store in Dallas, Texas, is now open. It is the Italian food hall's seventh U.S. location and the forty-first worldwide. About 46,000 square foot wide, it is located in the NorthPark Center and offers of 10,000 local and Italian products, three restaurants, and a cooking school: all inspired by the diversity of Italy's regional cuisines.
"We are so excited to welcome Dallasites to explore the full glory of Eataly Dallas, but our opening is contingent on keeping all of our employees and customers safe throughout the whole experience" – says Eataly CEO Nicola Farinetti. "Our resilience to open the Dallas location during the Covid-19 pandemic leaves us with strict safety measures to ensure the safety of our guests without compromising the Eataly experience. With more than 500 different cold cuts and cheeses and over 1,200 different bottles of Italian wines, we promise guests a large selection of products regardless of when they decide to visit" – Farinetti adds.
Click here to discover the authentic Italian F&B products on Italianfood.net platform
THE THREE CORNERSTONES OF EATALY: EAT…
At NorthPark, shiny black-wrapped prosciutto, giant wheels of Parmigiano Reggiano, and even a case of white truffles d'Alba are arranged around the store. There are 1,200 different Italian wines, 200 kinds of cheese, and 200 varieties of pasta, both dried and house-made.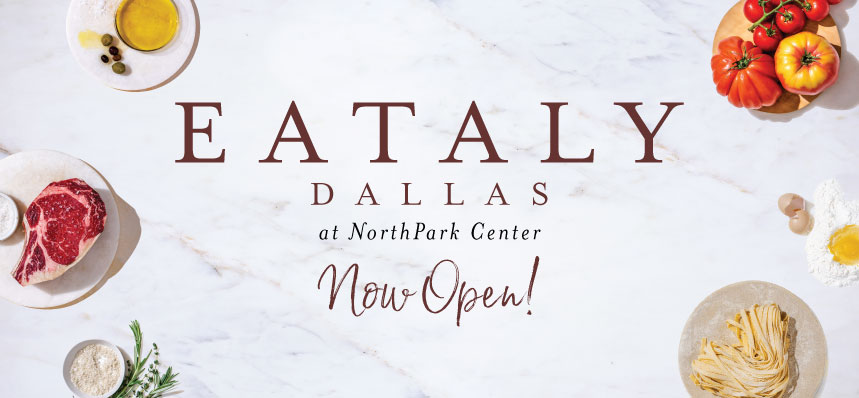 Eataly Dallas will boast three restaurants: La Pizza & La Pasta and Il Pastaio on the main floor, and Terra on the third floor rooftop. La Pizza & La Pasta celebrates two Italian staples: authentic Neapolitan pizza and high-quality pasta from Gragnano, Campania.
Menus will feature Italian favorites like the authentic Pizza Margherita Verace TSG, with its signature fluffy crust and toppings of San Marzano tomatoes, Mozzarella di bufala PDO, extra virgin olive oil, and basil, and iconic pasta dishes like Tagliatelle alla Bolognese, made with golden strands of egg pasta and a rich sauce of beef and pork ragout.
For those on the go, customers can visit the vast take-away counter. For the first time ever, Eataly Dallas brings together all take-away counters to give to customers the true quick Italian lunch experience, and for tenants of the mall, a quick pit stop for their lunch break. Stations will include La Panetteria, for focaccia and freshly baked goods, Pizza alla Pala, for Roman-style pizza by the slice, La Gastronomia To-Go, featuring both hot and cold take-away meals, plus pastries, gelato, and a cafe for afternoon coffee breaks.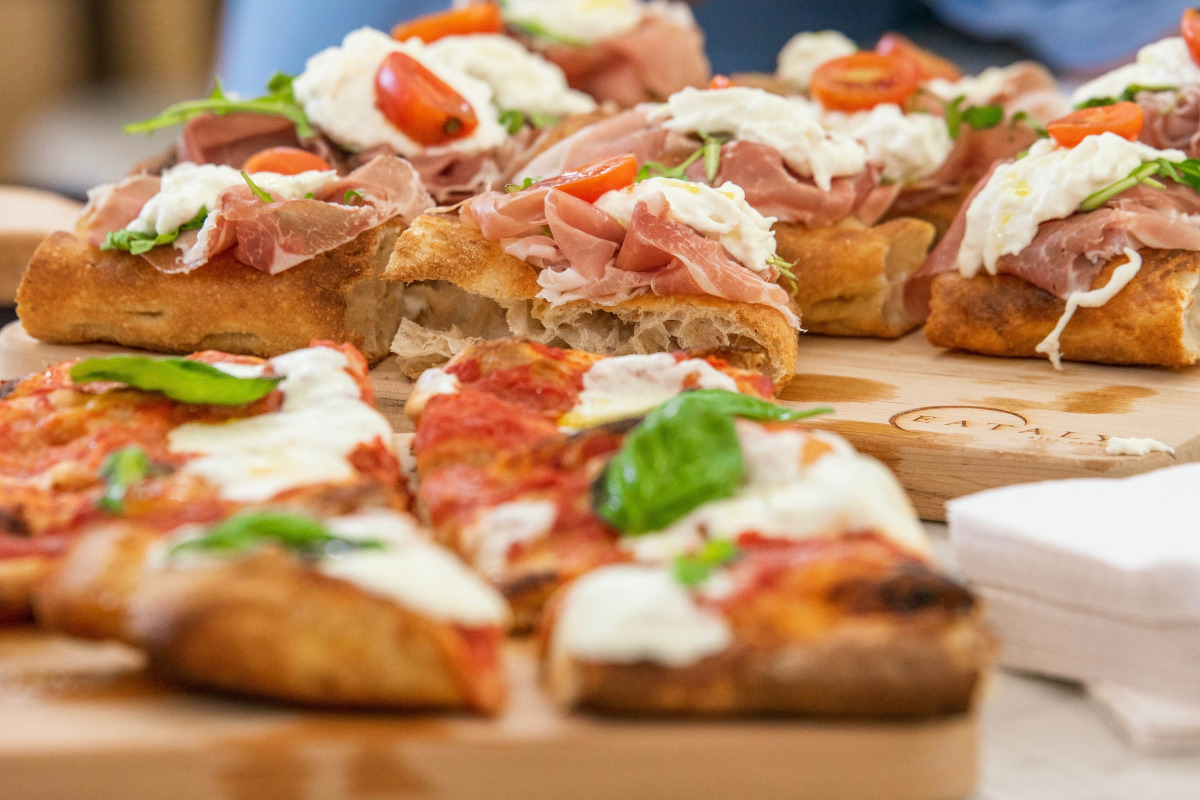 … SHOP…
Guests can discover and buy the same ingredients used by Eataly's chefs throughout the marketplace. The Mercato, Eataly's grocery section, consists of a selection of over 10,000 high-quality Italian and local products, imported from Italy, in-house made, and sourced from regional U.S. producers. Plus, for the first time ever, Eataly Dallas' brings together the Salumi & Formaggi counter, La Gastronomia, Mozzarella Lab, and La Pescheria in one continuous counter, giving customers the opportunity for a unique and fluid grocery shopping experience. La Macelleria, or Butcher counter, remains as a stand-alone counter to highlight the unique selection of local producers like A Bar N Ranch, and Hudson Meat Market.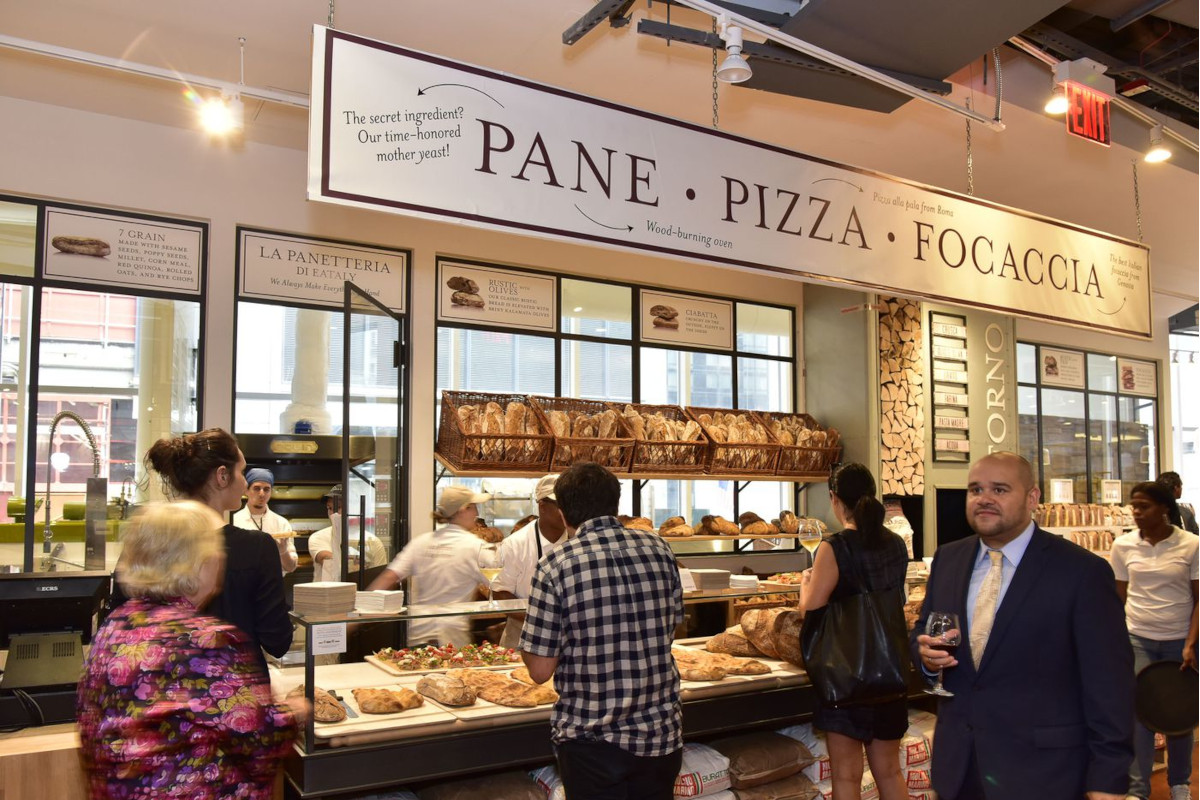 … AND LEARN
The authentic Italian marketplace offers guests an opportunity to discover the beautiful process of crafting traditional Italian recipes. Inspired by the brand's motto, "the more you know, the more you enjoy," Eataly's La Scuola offers cooking classes led by talented chefs.
Moreover, given the thriving arts culture in Dallas and NorthPark's own role in bringing art into public spaces, Eataly Dallas will be dedicated to the Patronage of the Arts. The marketplace intends to set the stage for important cultural conversation, as sharing a meal around the table is the natural environment for inspiring discussion and communication.
© All rights reserved