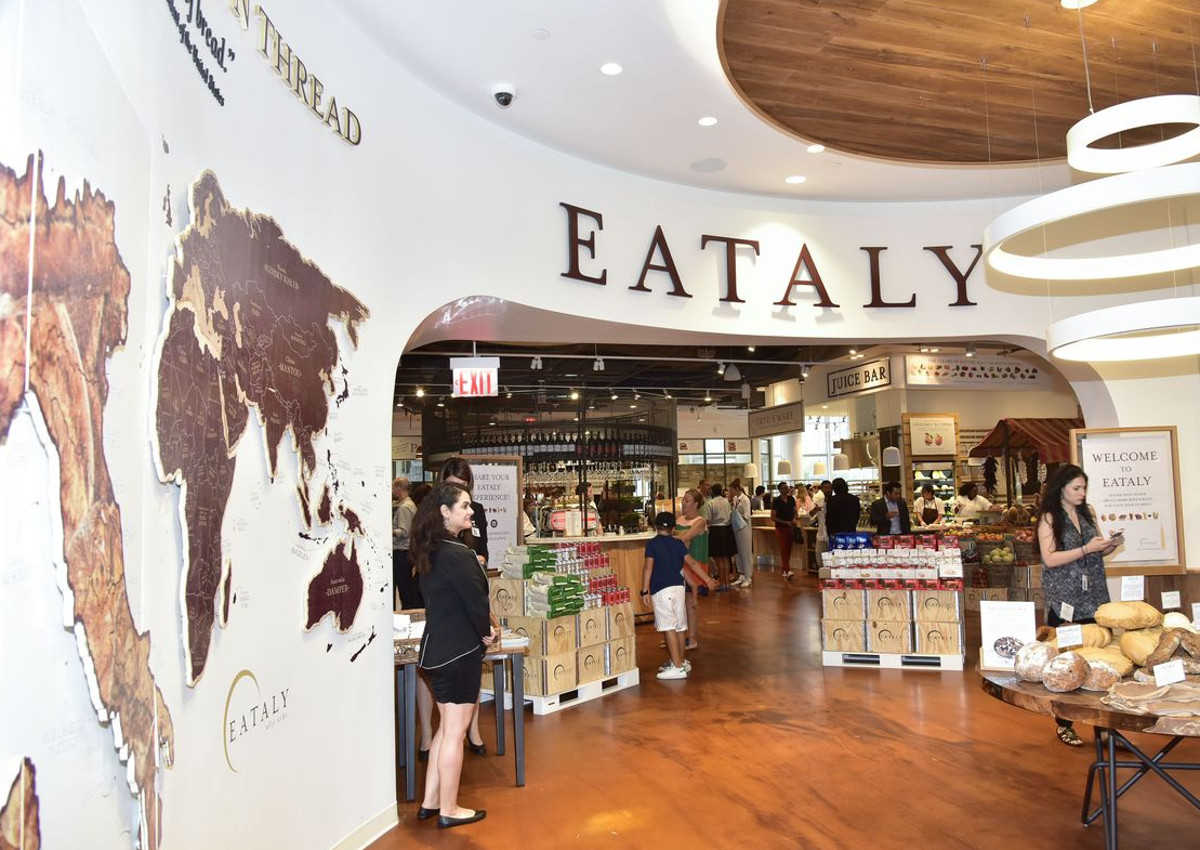 Italian food hall Eataly has officially announced plans to open in Dallas. Confirmation of the new outpost at NorthPark Center, the first in Texas, came after rumors were first reported via the mall's Instagram account. "We are thrilled to announced that Eataly will be joining the NorthPark family in 2020," the post reads. It's accompanied by a rendering of the three-story hall, which will include two levels inside the mall and a third built on top that will serve as a dining room. According to D Magazine, a limited liability corporation called 'Eataly Dallas' was registered in Delaware back in April, and it's likely that the forthcoming outpost will land at NorthPark Mall, which is currently undergoing a retail revamp.
THE LANDING OF EATALY IN THE UNITED STATES
Eataly, which was founded in Turin by Italian entrepreneur Oscar Farinetti in 2007, moved into the United States in 2010 with a sprawling outpost on Fifth Avenue in New York City in partnership with chefs Joe Bastianich and Mario Batali. The Italian food mall has since grown to five US locations and more than three dozen outposts across the world. No word yet on when it will make its debut beyond the general 2020 time line.
© All rights reserved