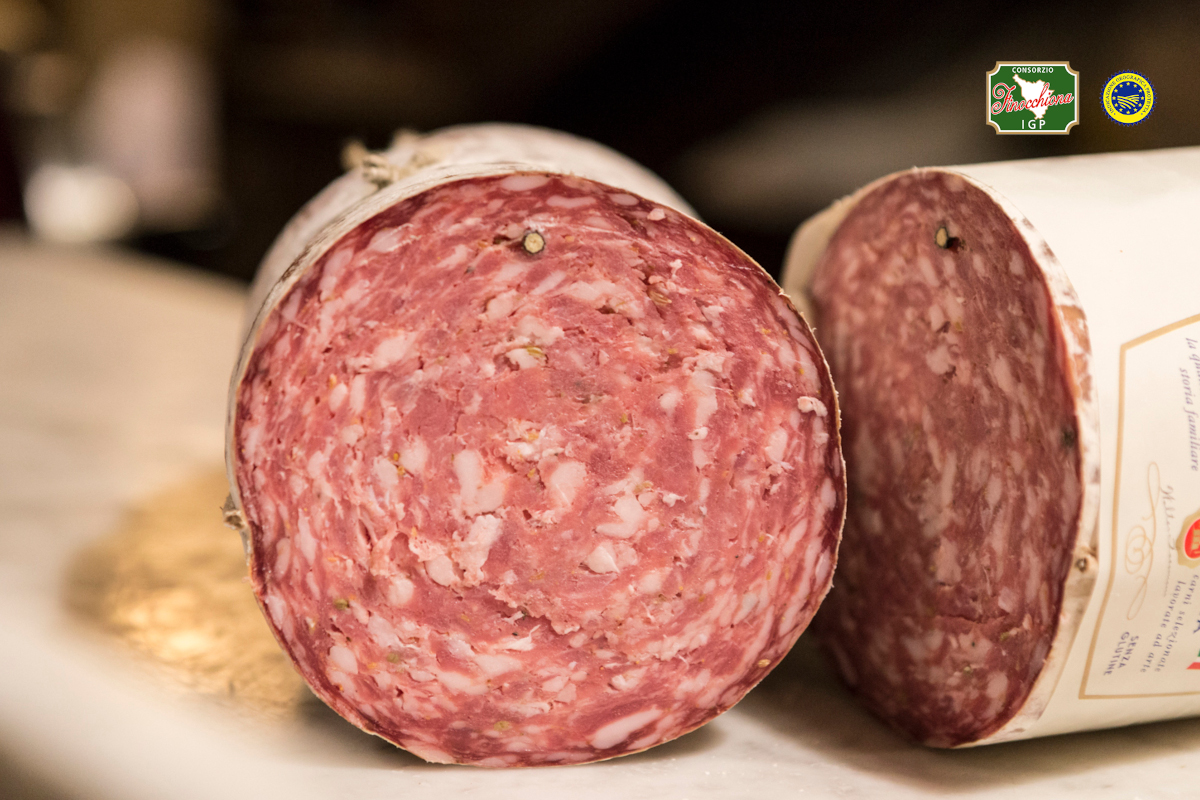 The Consortium for the protection of Finocchiona PGI bets on exports to continue the growth linked to GI certification. Sales growth of this typical Italian cold cut will be based on internationalization and promotion. Finocchiona PGI is in fact emerging as one of the most interesting cured meats on international markets.
Click here to discover the authentic Italian salami on Italianfood.net platform
Also thanks to the recent achievement of the PGI certification and its strong territorial and local connotation, recognition on a global scale is now a reality for Finocchiona PGI. Last October the highest production volume ever, over 207 tons, was reached.
Click here to discover the Consortium's member companies
In 2019 Italy represented a share of 71.6% of the total market for Finocchiona PGI, followed by Germany (18.10%), Sweden (1.92%) and Belgium (1.51%). The European Union, which absorbs 26.8% of total consumption, confirms itself as a solid export market. However, non-EU countries are proving to be an increasingly performing market too. Consumption there has gone from a share of 0.8% in 2018 to 1.6% in 2019. Japan is among the major non-EU importers and a rapidly expanding market, especially in the last three years. It is in fact the second non-EU country for exports in volume after Canada. Last year over 8.5 tons of Finocchiona were exported to the country of Rising Sun.
© All rights reserved