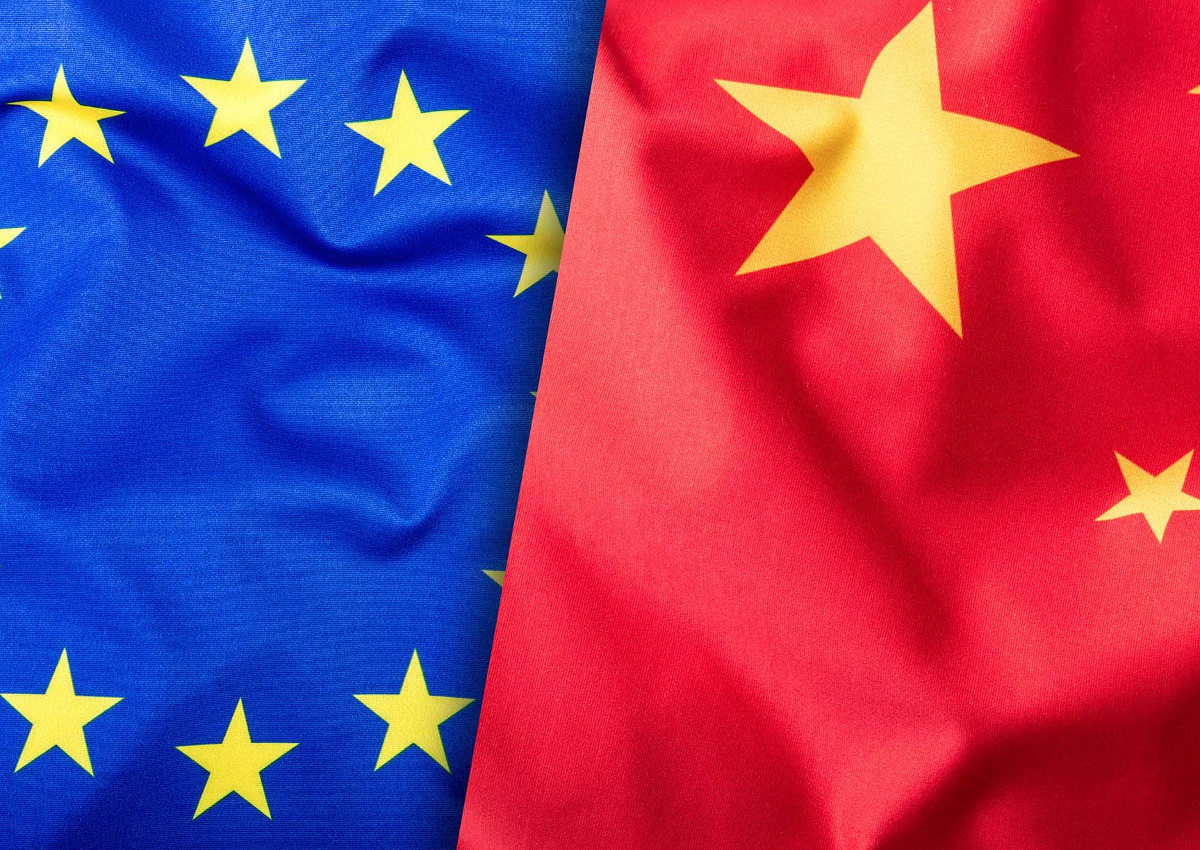 The trade agreement between the EU and China is now official. After the support received by the European Parliament last November, the EU Council decision of 23 November to adopt the agreement was published in the Official Journal of the European Union.
The agreement, signed in September 2020, protects 100 European and 100 Chinese Geographical Indication (GIs) products.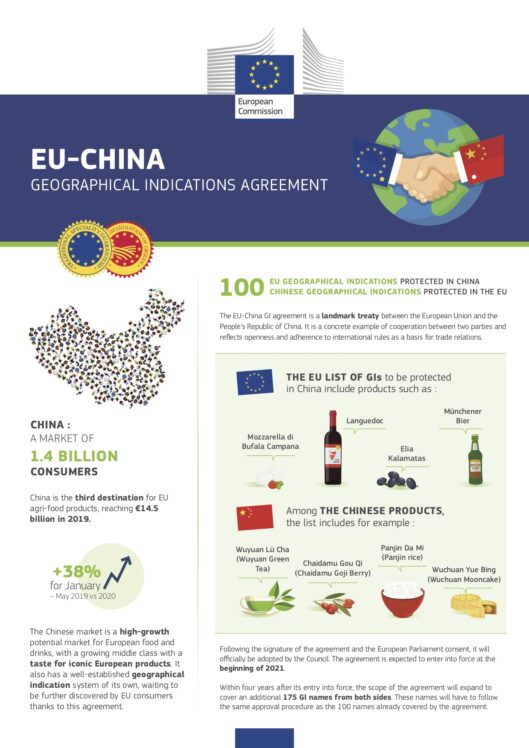 The following 26 Italian Geographical Indications get protection under the agreement:
Aceto balsamico di Modena PGI
Asiago PDO
Asti PDO
Barbaresco PDO
Bardolino superiore PDO
Barolo PDO
Brachetto d'Acqui PDO
Bresaola della Valtellina PGI
Brunello di Montalcino PDO
Chianti PDO
Conegliano-Valdobbiadene Prosecco PDO
Dolcetto d'Alba PDO
Franciacorta PDO
Gorgonzola PDO
Grana Padano PDO
Grappa PGI
Montepulciano d'Abruzzo PDO
Mozzarella di Bufala Campana PDO
Parmigiano Reggiano PDO
Pecorino Romano PDO
Prosciutto di Parma PDO
Prosciutto di San Daniele PDO
Soave PDO
Taleggio PDO
Toscano PGI
Vino Nobile di Montepulciano PDO
Click here to discover the authentic PDO and PGI Italian cheeses and meat based products on Italianfood.net platform
The agreement will enter into force on February 1, 2021. Within 4 years, an additional 175 Geographical Indications of each country will be added to the list of GIs to be protected.
© All rights reserved