Made in Italy. The word is enough to let your imagination run riots to pasta, pizza, cheese, cold cuts, wines, PDO, PGI, you name it. But what about plant-based meat and alternative proteins? Although lagging behind many other countries in the alternative proteins and plant-based food sector, Itay can rely actually on some interesting companies active in this field, operating both on domestic and international markets.
JOY FOOD: THE PIONEER
Umbria region is universally recognized as the birthplace of processed pork meat so can you imagine how hard would be the life for a vegetarian over there? And forty years ago it was even worst. Alberto Musacchio, founder and CEO of Joy Food, the first Italian companies developing plant-based meat analogs, commercialized under the brand "Food Evolution".
The range includes plant-based chicken slices, bacon cubes and beef chunks, soy based, 100% vegetarian, all extremely versatile, that can perfectly substitute the "originals" counterparts. Some examples? Curry chicken, beef spezzatino and spaghetti carbonara. All 100% meatless. Furthermore, Joy Food produces even in private label for some European big manufacturer.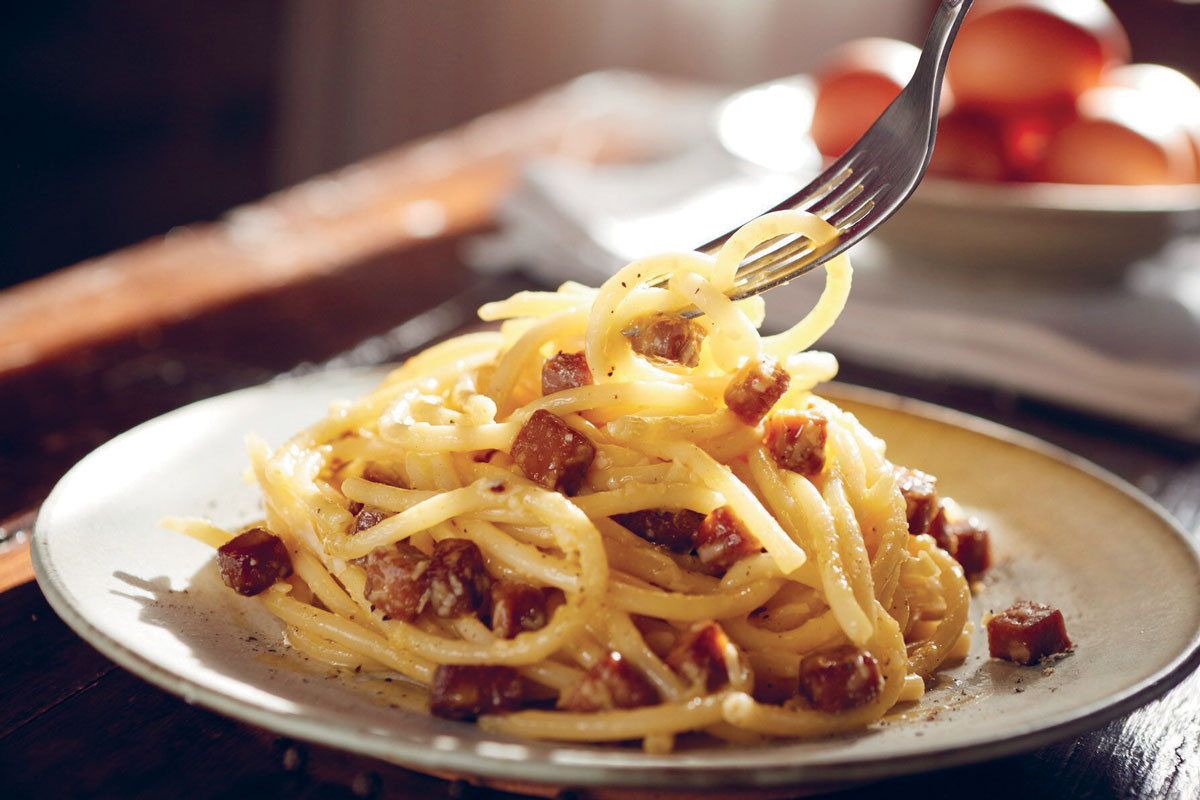 By a strange twist of fake, we reached Alberto the same day he received the confirmation to have been included in the listing of Esselunga. "Obviously we are enthusiastic about that, as the collaboration with Esselunga will allow to have a widespread distribution throughout Italy. But we don't want to stop." Last year Joy Food won a contest in Germany organized by Metro, which granted the displaying on German retailer's shelves, with great results. "It has been great to see the plantbased products displayed by Metro Germany just close the meat aisle, to underline these products are not for vegans, but for everybody".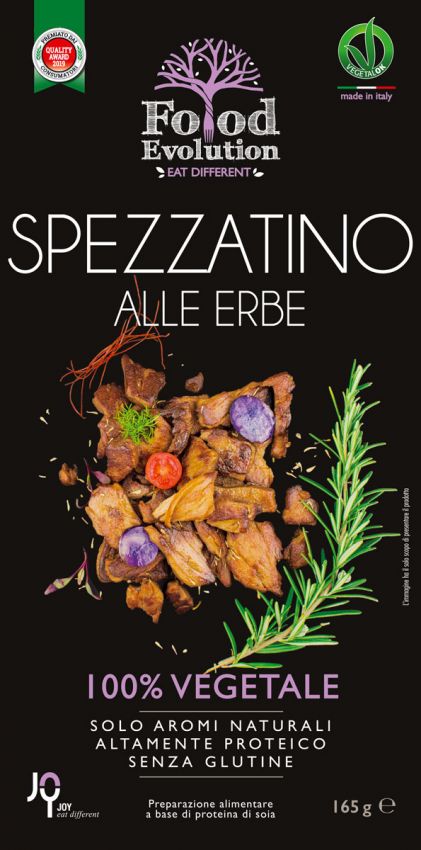 Joy Food followed a sale strategy pretty inusual, started with sales abroad and then in Italy. But there is a reason. "While in Italy the plant-based market is still at the beginning, in other countries such as Germany, UK and Netherlands consumers are more aware about these products and consequently the sale volume is definitively higher. What about the future? "We wish obviously keep expanding in Italy, through our brand Food Evolution and consolidating abroad, both through our brand and the private label. We are actually negotiating some interesting deals in the aforementioned countries and we are raising funds to support our expansion plan".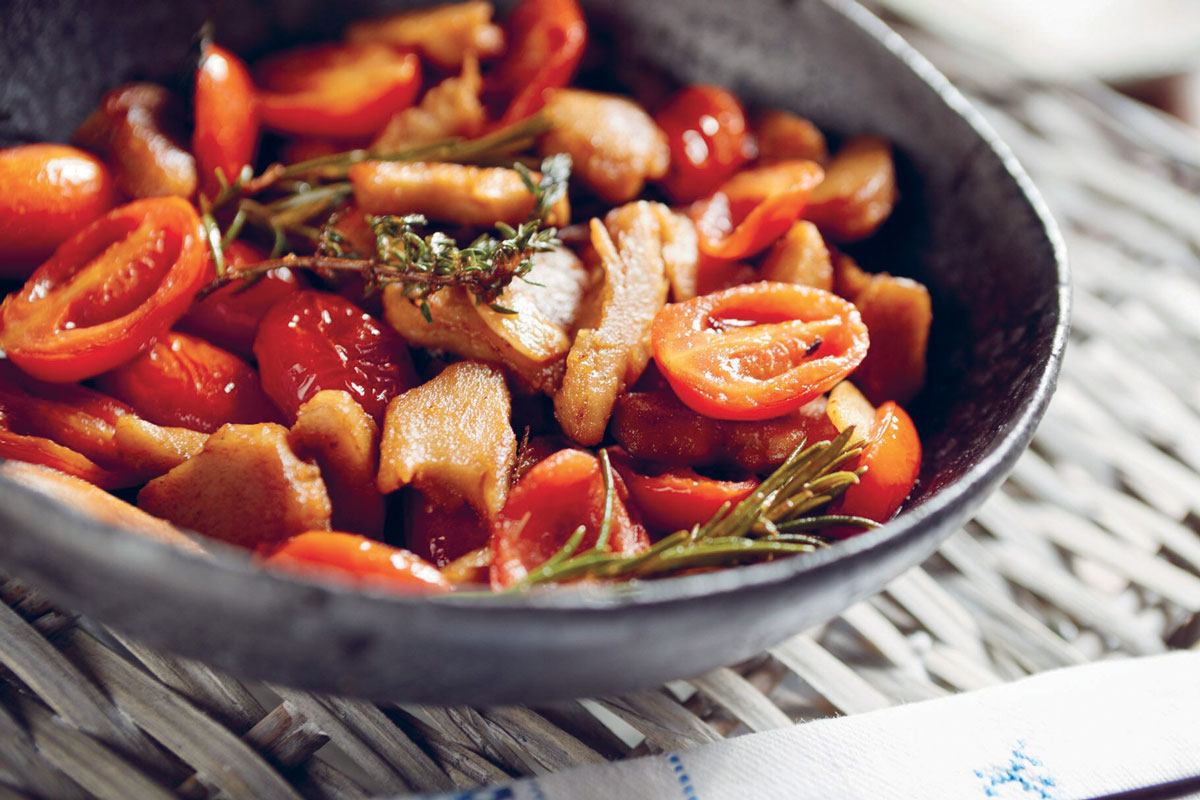 EMILIA FOODS: THE INNOVATIVE MADE IN ITALY
Emilia region can be unanimously recognized as the birthplace of Made in Italy, the homeland of Italian food traditions, the quintessence of Italian agri-food heritage. And now, even thanks to Emilia Foods, we can start talking about "Italian food innovation." The company is specialized in natural and organic frozen products, with a strong international exposure in USA, and Asia and at the last edition of Anuga, Emilia Foods officially launched its challenge Beyond Meat thanks to its brand new burger, keeping it up during Marca, one of the most important Italian food show. "Our commercial strategy includes a strong presence to the most important international food fairs – says Roberta Frequenza, Marketing Coordinator – but, especially when talking about some products with an high level of innovation, such as the plant-based meat, we strongly believe the tasting is fundamental, pretty imperative." This plant based burger, sold under the brand Via Emilia, can rely on a short and clean label and has all the credentials to strength the Italian position in plant-based market. The plant-based products range of Via Emilia has been recently expanded with hot dog, meatballs and nuggets, all pea proteins based likewise the burger.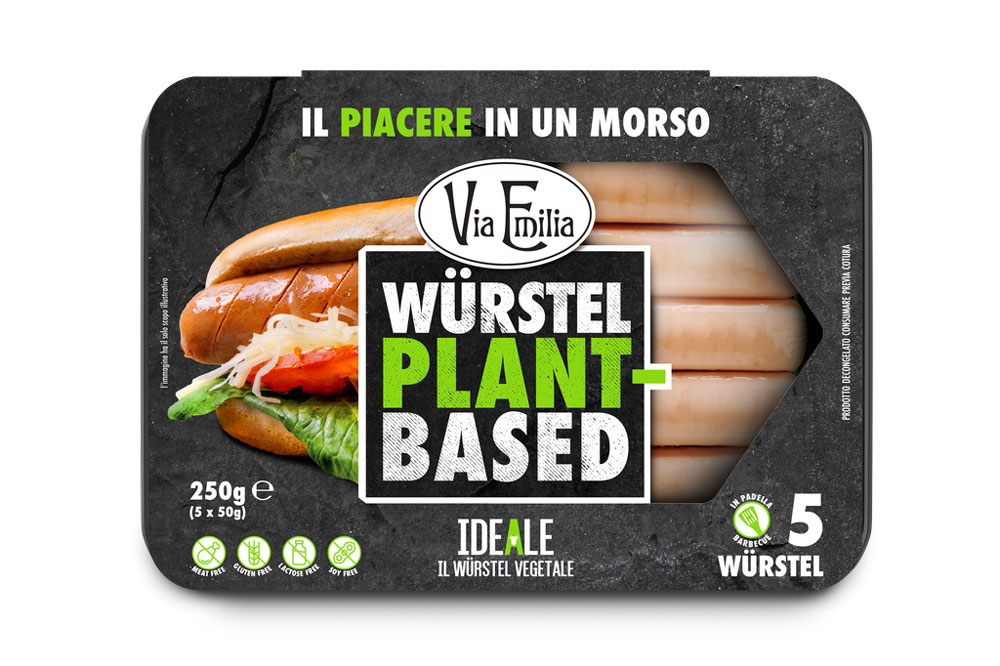 "We built our strong reputation and we keep consolidating abroad, but in meanwhile we thought it was time to go to the Italian market. For this reason we have just closed a deal with Italian retailer Despar, which allows to expand our brand on inbound market, but for the future we rely a lot on foodservice, something that we have been forced to put apart, for obvious reasons".
Emilia Foods followed in fact a go-to-market strategy pretty unusual, starting abroad to go later on inbound market. "Our main market is USA, where we can rely on long-standing collaboration with the most important retailers to which we already introduced our new products, and where we are also present with our own brand Via Emilia in Costco with organic products such as Riced Cauliflower, our best seller since three years. We are even watching a rise of interest in Far-East countries for what concerns the plant-based meat." Roberta Frequenza underlines the importance of customer awareness on sustainability matters as an essential condition to increase the consumption of plant-based food. "Consumers have to be aware on what there's behind their food, have a clear view of the food chains and know the environmental impact on what reaches their tables everyday".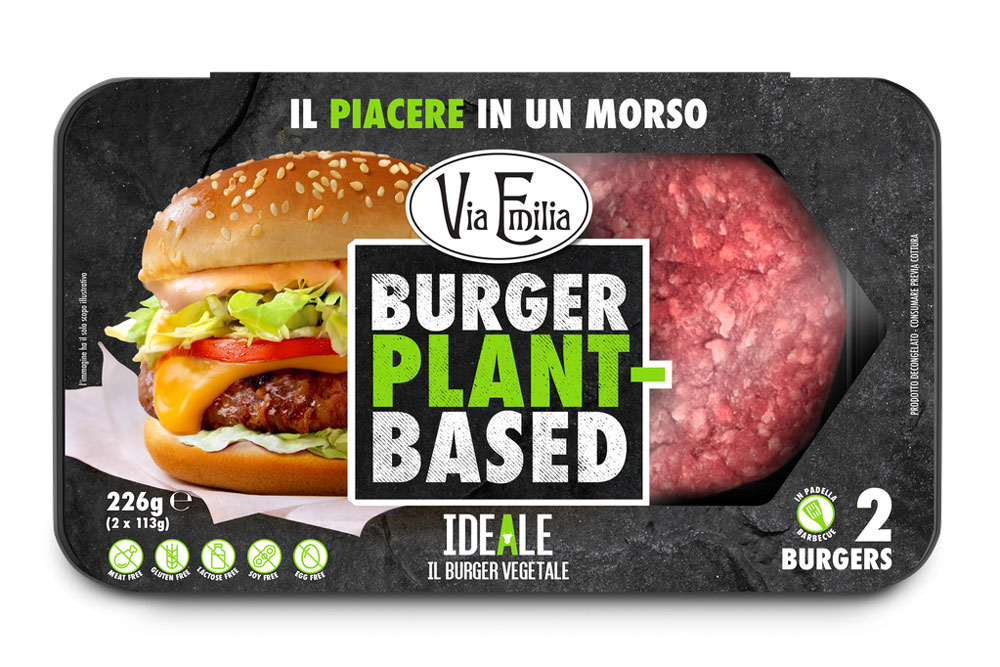 © All rights reserved