Barilla can be defined beyond any doubt one of the companies that are closely associated with Made in Italy, since 140 years. 'Good for You, Good for the Planet', it's the actual company's mission, a slogan that expresses the daily commitment of the over 8,000 people who work for the Group, and of a supply chain that shares its values and passion for quality.

And exactly in such framework that has to be considered the participation of Barilla, along with others 32 reliable partners,  to the European project "Smart Protein", that has a not particular focus on plant-based meat but alternative proteins in wide sense and sustainability. We reached Giancarlo Riboldi, Open Innovation Senior Manager, to know more. "The project aims at developing future-proof alternative terrestrial protein sources for human nutrition encouraging environment regeneration, processing feasibility and consumer trust and acceptability. This Smart Protein collaboration will validate and bring to market new ingredients increasing the number of Barilla food products containing plant protein. Barilla has a strong commitment on sustainability and the potential to upcycle by-products into human food chain, producing protein compounds from fermentation of industrial side-streams, like wheat bran, bread crust and pasta by-products, represent an interesting option."
Giancarlo goes on explaining quickly how the project is structured: "The projects is divided into different work packages, going through agronomic research, fermentation (the italian startup Mogu is even participating), processing, including the industrial application that we lead, till nutritional validation, commercial feasibility, consumers communication and dissemination. Plant-based protein ingredients and those resulting from the fermentation up-cycling processes which have shown favorable structural and rheological characteristics will be evaluated further using pilot-scale equipment, in collaborations with the University of Bolzano and the best pasta, sauce and bakery prototypes developed will be validated and demonstrated at Barilla facilities".
In the last years, Barilla has already promoted some interesting plant-based products such as Pasta with legumes and Legumotti, all 100% legumes based.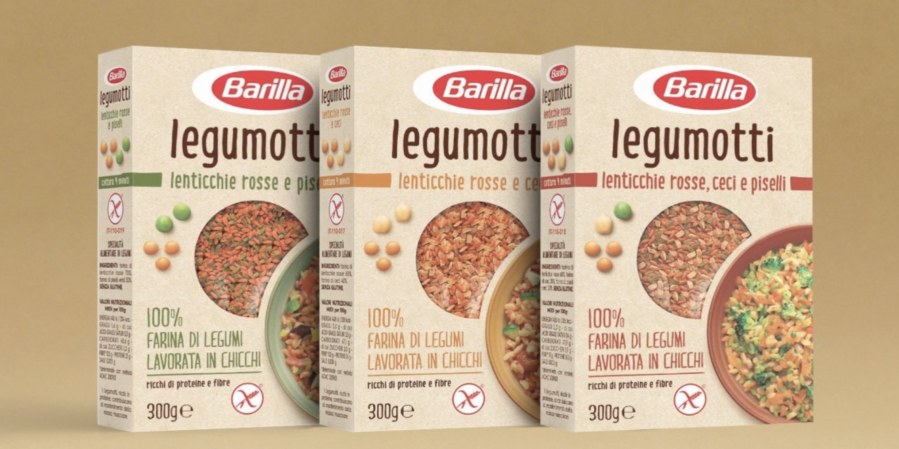 © All rights reserved