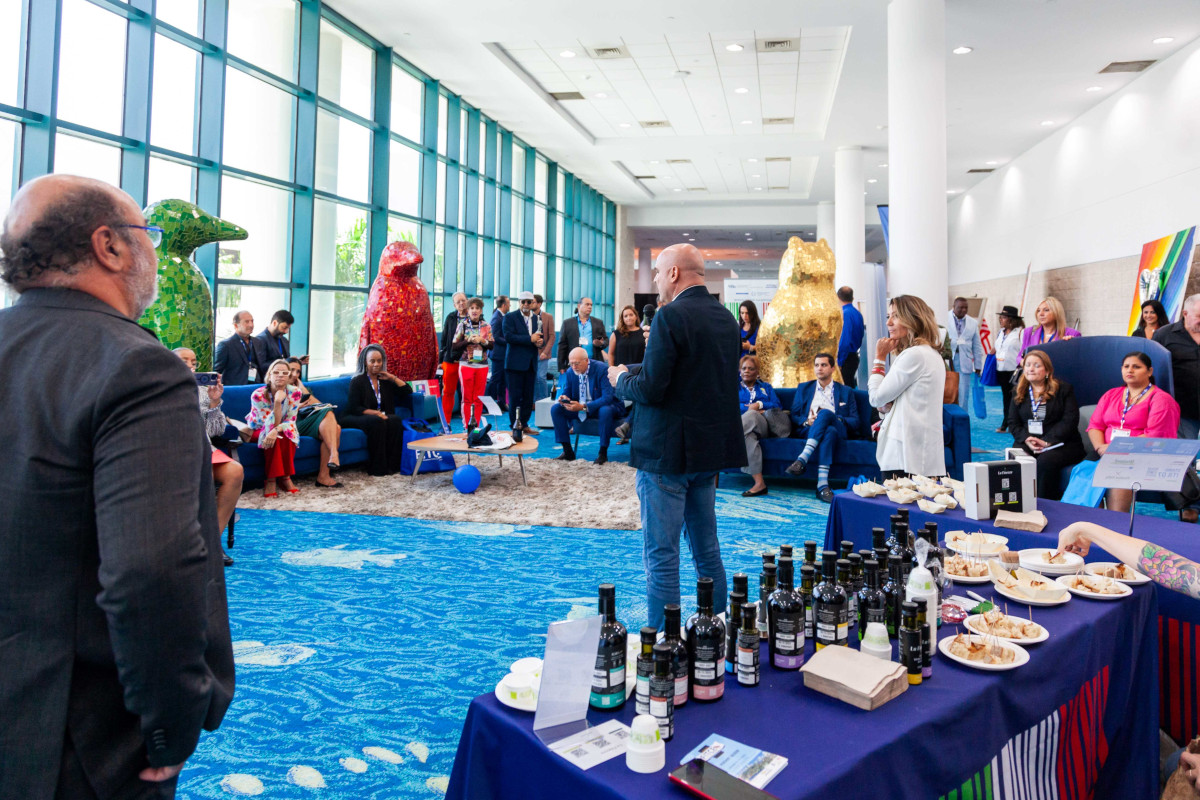 Italian olive oil took the spotlight at the latest edition of FITCE in Fort Lauderdale, Florida, a prominent international expo conference in the United States. The event attracted the participation of seventy countries, recognizing Florida as the preferred gateway for expanding business not only in the United States but also in the adjacent markets of Latin America and the Caribbean.
Find authentic Italian extra virgin olive oil on the Italianfood.net platform
Tommaso Loiodice, President of the Italian Olive Oil Producers Association, Unapol, underscored the pivotal role of Unapol (National Union of Olive Oil Producers) as the primary liaison with American institutions, aiming to share the industry expertise and experience that is the envy of the global olive sector. The distinguishing feature of Italian extra virgin olive oil lies in its extensive array of olive cultivars. As Loiodice expounded, "Promoting olive oil culture involves disseminating the values underpinning a healthy diet, introducing the Mediterranean Diet, and, most importantly, conveying the value of biodiversity inherent in all native varieties of extra virgin olive oils. At FITCE, we presented visitors with an extensive selection of Italian PDO and PGI single-varietal oils under the La Finezza brand – a quality assured by Unapol through its commercial arm, Finezza Italia."
Notably, one of the key institutional meetings involved the Italian delegation's discussions with the Consul General of Italy in Miami, Michele Mistò. Also present at the consulate was Carlo Angelo Bocchi, Director of the Italian Trade Agency – Miami office, who steered entrepreneurs towards forging collaborations, ensuring support and guidance for their forthcoming business ventures and trade interactions.
© All rights reserved