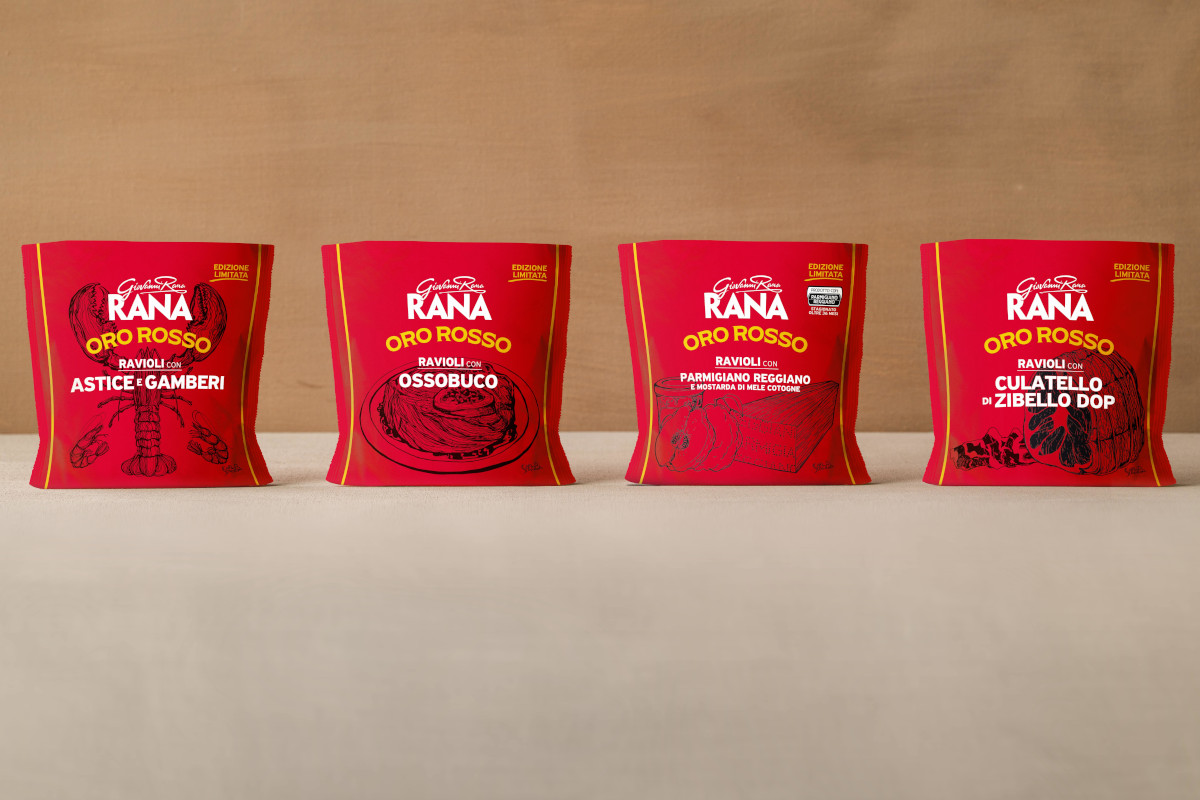 As autumn has arrived, the renowned Italian pasta manufacturer, Pastificio Rana, officially reintroduces its most exclusive line of fresh stuffed pasta to the culinary scene, under the new limited edition 'Rana Oro Rosso.'
Featuring Culatello di Zibello PDO, Ossobuco, Parmigiano Reggiano & Quince Mustard, and the returning favorite from last year, Lobster & Shrimp, these flavor combinations take center stage in the pasta company's premium offerings.
Following the resounding success of previous limited editions, this year's recipes encapsulated within Rana's fresh pasta range will be available for a limited time, running until February 2024. The new ravioli incarnate "Rana's ongoing pursuit of innovation and culinary excellence, uniting the finest ingredients through extraordinary recipes," as articulated by the company. Much like its predecessors, this year's Oro Rosso line embarks on "a journey through flavors, providing an immersive gastronomic experience that will linger in memory, a testament to the dedication and expertise of Rana's team of chefs and researchers," attests the pasta manufacturer.
© All rights reserved