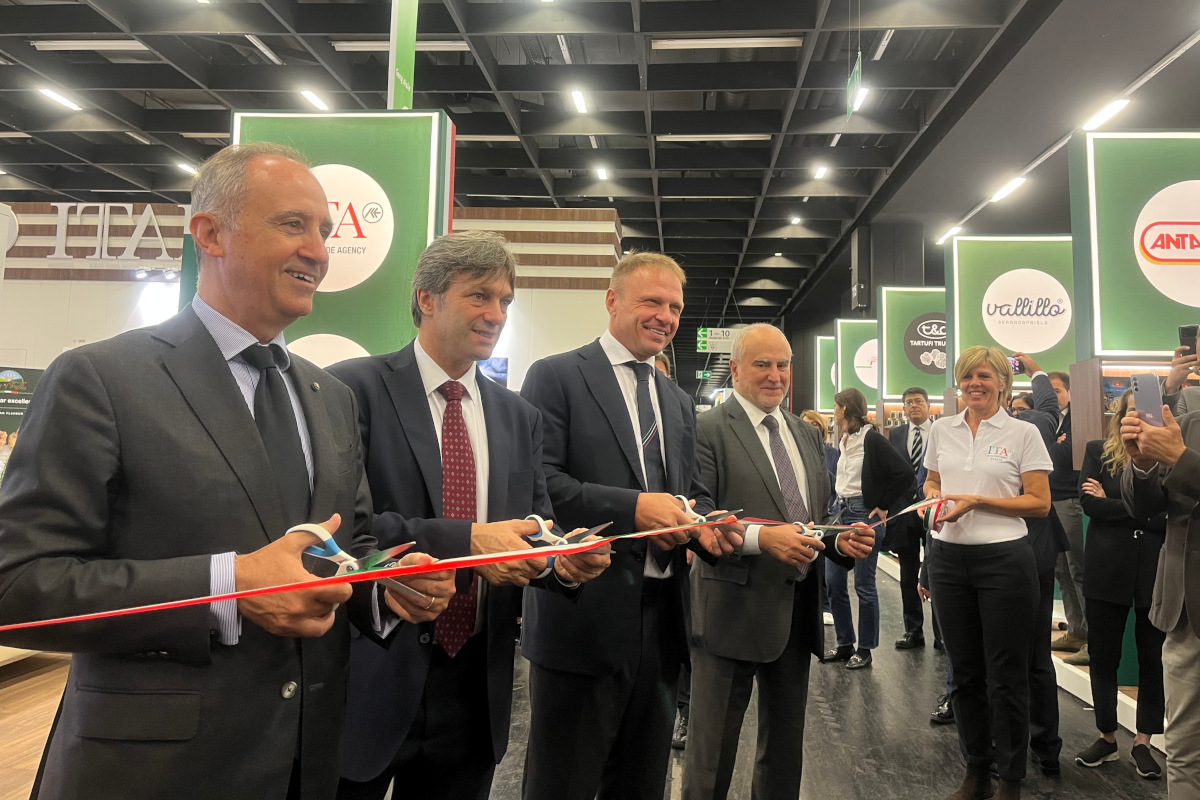 The Italian Pavilion at the Anuga 2023 trade show, consisting of about 200 companies, was inaugurated by Matteo Zoppas, Chairman of ITA Agency, together with GM Lorenzo Galanti and the Director of the Berlin Office, Francesco Alfonsi. The ceremony was attended by Francesco Lollobrigida, Italian Minister of Agriculture, Food and Forestry, and Armando Varricchio, Italian Ambassador to Berlin.
Find authentic Italian F&B on the Italianfood.net platform
The main topics of the opening ceremony were the Italian export performance of in the F&B sector and the candidacy of Italian cuisine as a UNESCO intangible cultural heritage.
Matteo Zoppas told Italianfood.net: "In Italy, the entire agri-food sector generates a turnover of 607 billion euros, or 31.8 percent of GDP. With 60,000 companies, 464,000 employees and more than 50 billion euros generated by exports in 2022, the food industry continues to be a driving force of the Italian economy."
© All rights reserved