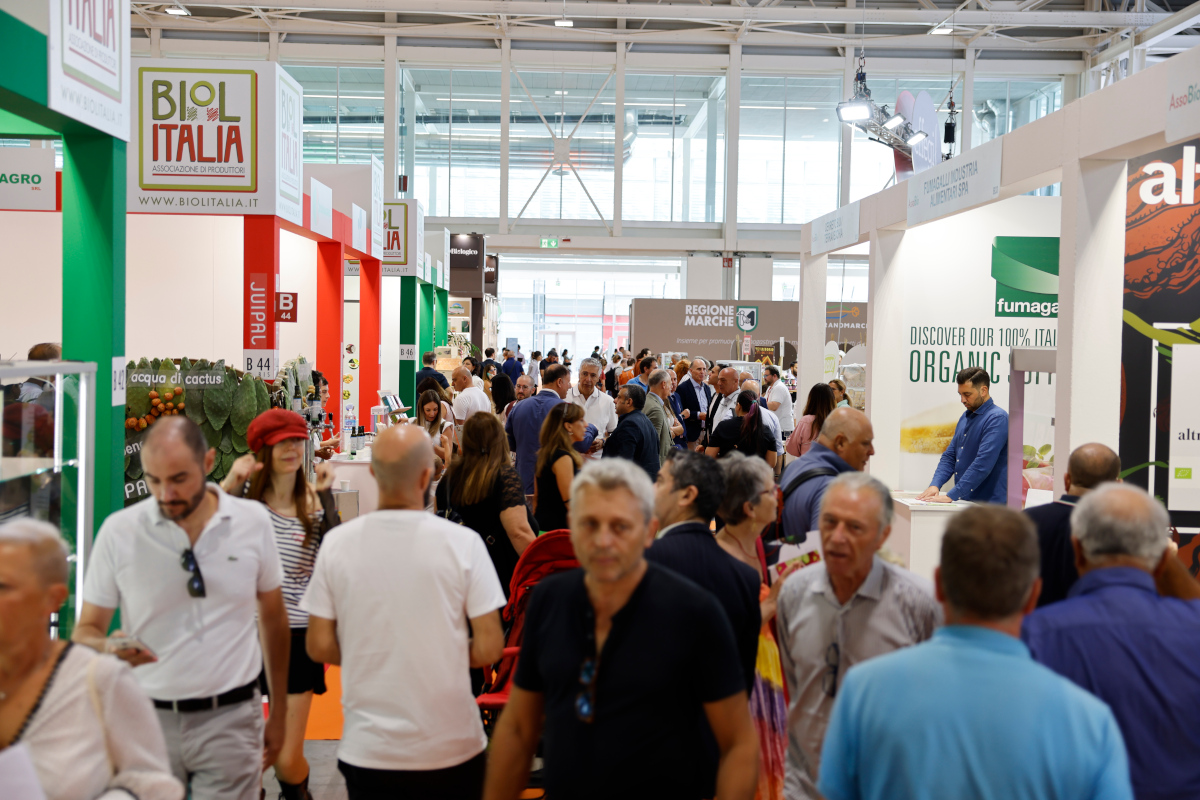 The financial summary of Sana 2023, Italy's foremost organic food and beverage expo, boasts 650 exhibitors spanning 20,000 square meters of exhibition space, attracting 12,500 participants – 10% of which are from overseas.
The substantial attendance figures, on par with the preceding Sana edition, carry heightened significance this time around, given that the event was exclusively geared towards business-to-business engagement. The 36th edition of this trade show is slated to convene at BolognaFiere from September 5th to 8th, 2024.
INTERNATIONAL ATTENDEES
Sana, in partnership with the Italian Trade Agency (ITA) and with the collaborative support of the Incoming Buyer office and BolognaFiere's extensive agent network, hosted 200 buyers hailing from key international markets. They represented various sectors, including organic product importers, major retail players, and professionals in natural cosmetics and food service. The event drew participants from an impressive array of 30 countries: Austria, Belgium, Bulgaria, Canada, Colombia, South Korea, Denmark, United Arab Emirates, Estonia, Finland, France, Germany, Japan, Iraq, Ireland, Israel, Italy, Morocco, Mexico, Moldova, Peru, United Kingdom, Romania, Serbia, Singapore, Spain, Slovenia, United States, Sweden, and Hungary.
During the event, both these buyers and the exhibitors across Sana's three key sectors – Organic & Natural Food, Care & Beauty, and Green Lifestyle – engaged in around 2,000 B2B meetings, encompassing networking sessions and commercial exchanges, meticulously coordinated by BolognaFiere and ITA.
The event's success was further underscored by the substantial presence of 650 exhibitors and international participants, with notable contributions from countries such as Austria, Germany, Japan, Greece, South Africa, Ukraine, and Latin America.
GOING ALL B2B
"The B2B transition has meant changing gears, both in terms of operations and strategic vision. With this choice, BolognaFiere aimed to address a specific request from exhibitors and successfully leveraged Sana's and Italy's organic and natural sector's export and internationalization potential as a whole," says Claudia Castello, Exhibition Manager of the exhibition.
THE ITALIANFOOD.NET REPORTAGE
© All rights reserved