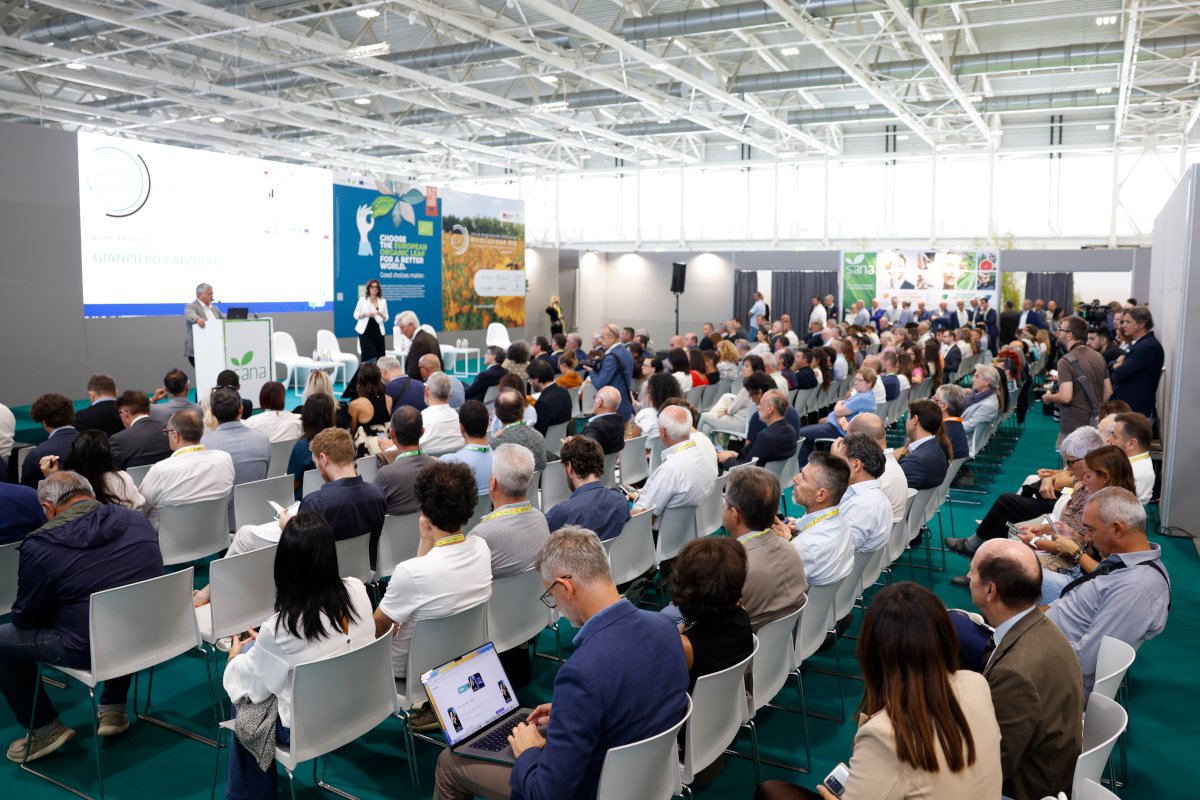 The demand for plant-based and organic products is steadily rising, driven by an increasing number of vegetarians, vegans, raw food enthusiasts, and those seeking free-from and rich-in options. This trend is reflected in the performance of Italian organic food exports, which have surged by +8% since July 2022, reaching an impressive value of approximately 3.64 billion euros. Most Italian exports of organic products (81% of the total) are in the food sector, worth 2.9 billion euros in 2023.
These developments will be a focal point at Sana 2023, the prestigious international trade show for organic and natural products scheduled from September 7th to 10th at BolognaFiere. In an effort to tap into evolving market segments, this year's exhibition will introduce two new dedicated exhibition spaces, showcasing raw, vegan, and plant-based products, as well as catering to individuals with allergies and intolerances.
DESTINATION MARKETS
Italian organic food producers have identified key European markets for their products, with Germany leading the pack, favored by 69% of Italian firms. Following closely are France (53%) and the Benelux countries (39%). In the wine sector, Germany continues to dominate at 66%, with the Scandinavian countries and the Benelux region following suit. Beyond the EU borders, the United States takes the forefront, trailed by Switzerland and the United Kingdom.
Looking ahead, Italian businesses anticipate promising export prospects for organic products over the next three years. Germany remains a stronghold, with 55% of companies eyeing it as a key market, followed by the Nordics at 36%, and the United States at 31% for organic food. In the wine sector, Italian organic food and beverage producers will focus their efforts primarily on the Nordics (61%), Germany (43%), the United States (32%), and Canada (30%).
THE ITALIAN ORGANIC FOOD MARKET
"The issues of environmental sustainability and healthy eating are crucial for the well-being of people and the future of the planet," says Gianpiero Calzolari, President of BolognaFiere and Italian dairy group Granarolo. "Shifting the event to a B2B focus is a bold and important decision to support the business and exports of exhibiting companies."

Sana 2023 has also reached another milestone. Thanks to its collaboration with ISFCERT, it will be the first exhibition in the world to certify the brands of its exhibiting companies. Since 2015, Sana has also been certifying its statistical data in accordance with the international ISO 25639:2008 standard, thus demonstrating its commitment to transparency towards the Italian and foreign markets.
© All rights reserved