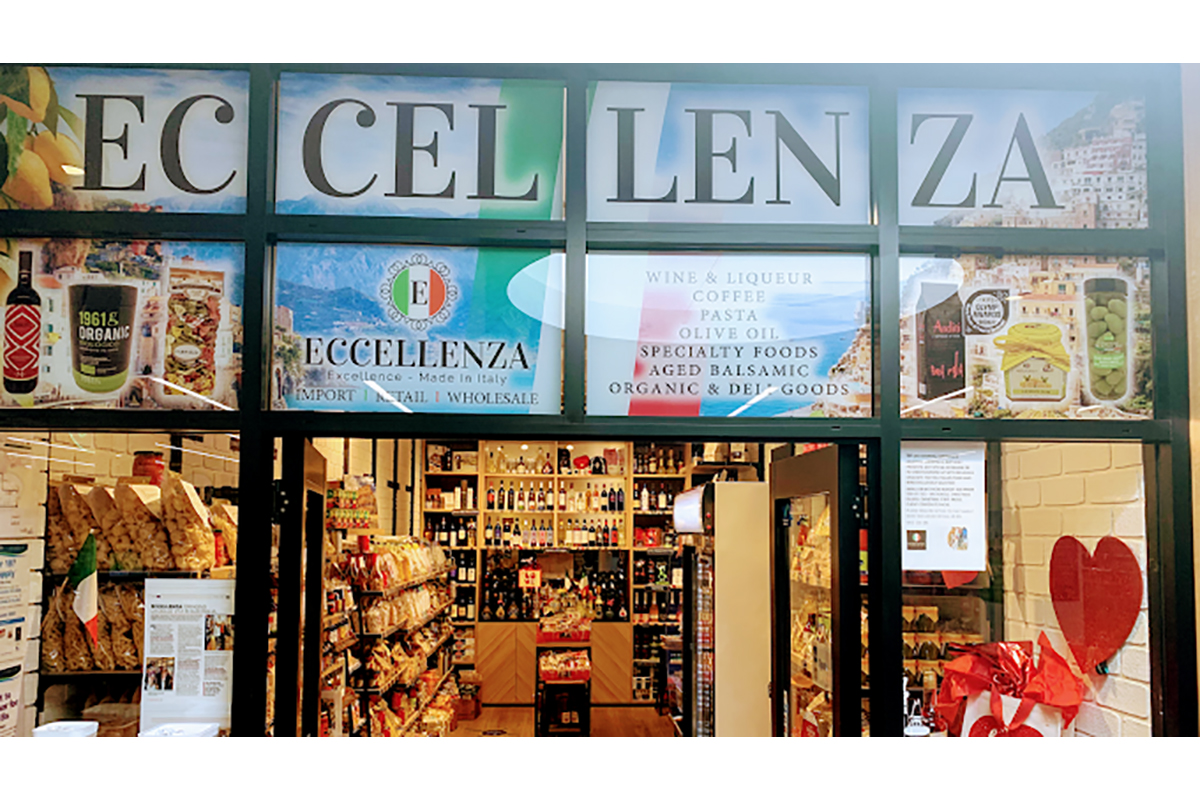 Craftsmanship and the highest level of quality are the key requirements of the products that become part of the Eccellenza – Excellence made in Italy portfolio. The company, founded by Gilda De Marcellis and David Ryan (photo), was established in 2016 with the import and wholesale of quality Italian products, particularly from Abruzzo, Gilda's homeland. This was followed by the opening of a shop in Mounth Eliza (in the Melbourne area) and an online shop, which opened just a couple of years ago.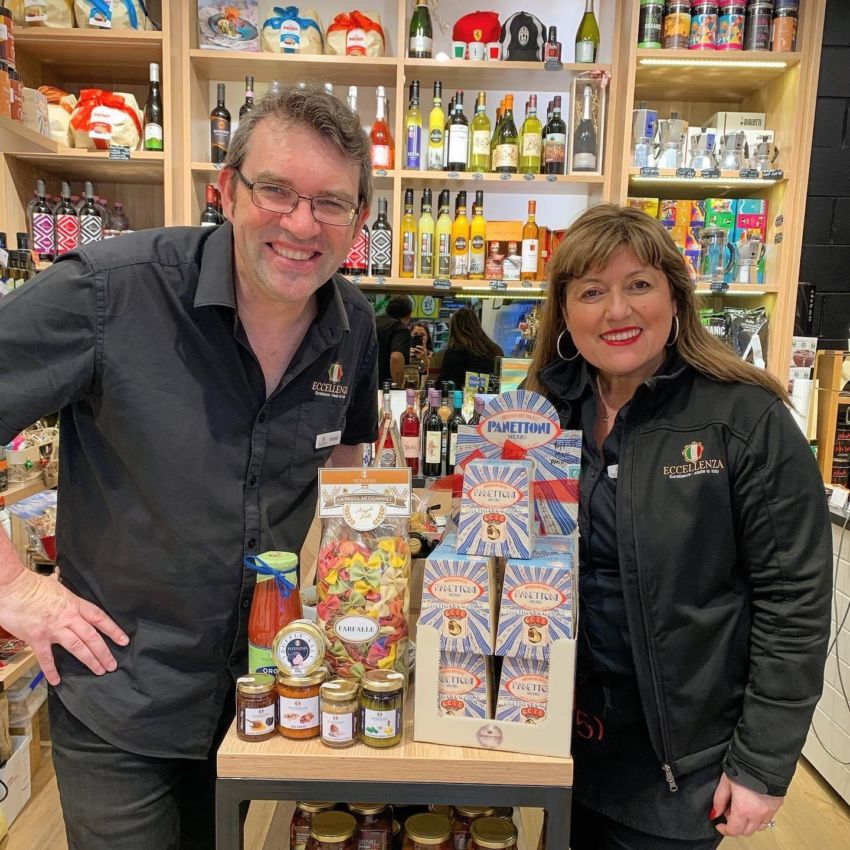 FREE FROM, A PROMISING CATEGORY IN AUSTRALIA
The offer is wide and ranges from wines to coffee, from pasta to pesto and preserves, but also oil, vinegar, water, sweets and specialities, with some forays into homeware and a constantly growing gluten free and vegan proposal. "That of intolerances," says Gilda De Marcellis, "is a promising market for us that is potentially interesting. People with coeliac disease, in particular, are looking for products of high quality and excellent taste. They are very attentive and sensitive and know how to recognize and choose the best products. That is why, for example, they prefer our gluten-free pasta, a top brand in the sector, which is easy to cook and really good".
READ OUR SPECIAL ISSUE – Regions AUSTRALIA
TAKING FOOD EDUCATION ON HIGH-END FOOD
Beyond the gluten-free niche, however, Gilda de Marcellis acknowledges that the Australian market is not an easy one: consumers do not yet have the cultural tools to understand food at the highest level. "Coming from the world of fashion,' says Gilda, 'I don't understand why people are able to understand the value behind a Ferrari, a Lamborghini or a Gucci or Prada dress; but they are still unable to recognize the value of designations of origin such as Pdo or Pgi or the extraordinary quality of products such as a Parmigiano Reggiano aged 60 or 100 months".
In short, according to the manager, there is still a lot of work to be done in terms of training and educating people about taste. It is also for this reason that she has chosen to flank her import and sales activities with that of a tour operator: "I think that to really get to know the products, it is necessary to come to Italy and touch the production. This is why we organize tourist packages aimed at introducing the extraordinary heritage of Italian-made food, in all its regional and local facets and typicality".
READ OUR SPECIAL ISSUE – Regions AUSTRALIA
ECCELLENZA TARGETS NEW MARKETS
Meanwhile, the wholesale business is expanding both in Australia and outside the country. "We are convinced that the Australian market is not yet mature and that it is necessary for us to expand into other countries. We have already opened partnerships in Asia, Thailand in particular, and Dubai, but we are not setting ourselves any limits. The idea is to build partnerships and find support in various countries to expand our reach wherever Italian-made excellence can be appreciated".
© All rights reserved