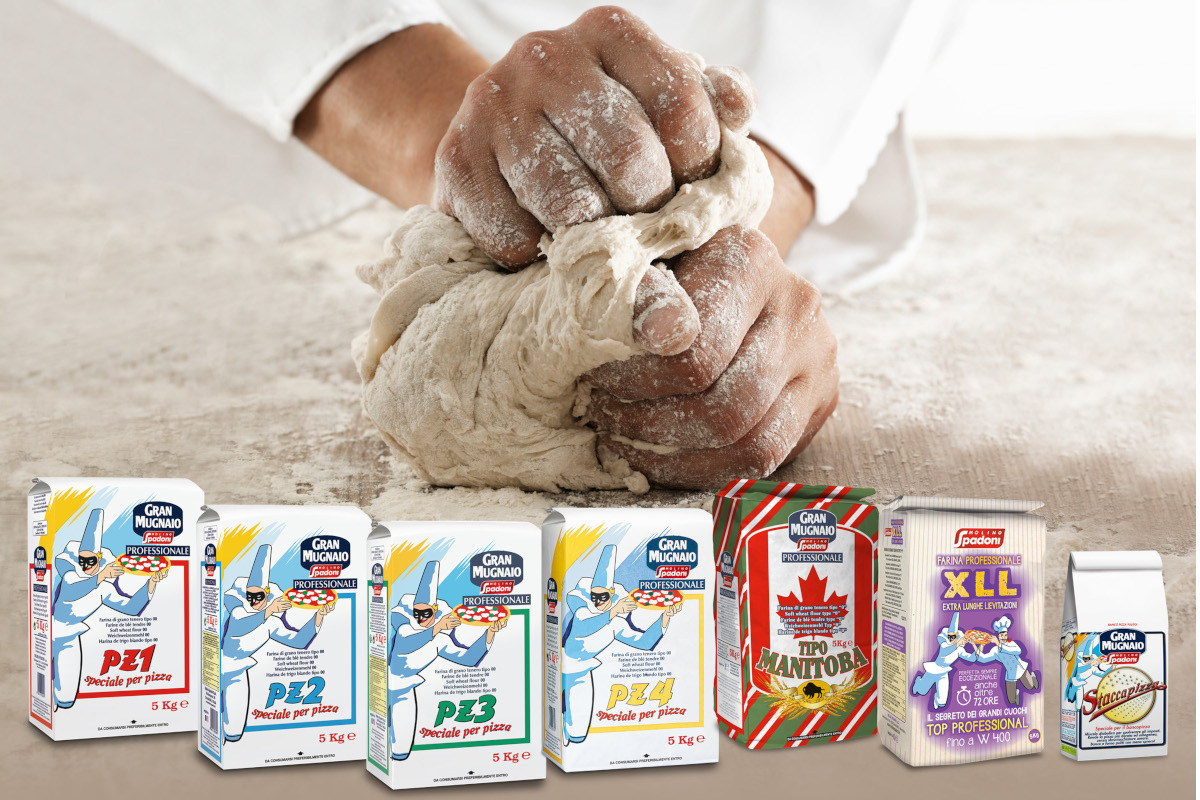 On June 21 and 22, Molino Spadoni, an Italian milling company specializing in flour for bread and pizza making will be present at the European Pizza & Pasta Show (EPPS) in London (Olimpia London, Hammersmith Road, London, W14 8UX – Alivini stand G20).
Now in its seventh year, the show is one of the UK's leading exhibitions for the Mediterranean food and drink sector. For the second year in a row, Molino Spadoni will be present at the stand of local food distributor Alivini. A brand ambassador of the company will raise awareness and appreciation of real pizza on the banks of the River Thames.
Many pizzas will be prepared using different types of flour from Molino Spadoni's range: from the "Gran Mugnaio PZ" line to the "PZ3" line and "PZ4" line. The first is ideal for making traditional pizzas with a medium rising time, while the second is ideal for making crispy pizzas with a very long rising time. In addition, for the first time on the UK market "Farina XLL – Extra Lunghe Lievitazioni" (XLL Flour – Extra Long Leavening) will be presented. Its unique strength (up to W 400) makes it particularly suitable for making pizzas with long rising times, even longer than 72 hours. This kind of flour will be the star of a dedicated cooking show.
According to projections by Euromonitor International, the global pizza market is also to grow by +6.7% in 2022 compared to 2021. The forecast growth in Western Europe is +6.4 percent compared to 2021.
© All rights reserved