The next edition of Bellavita London, celebrating 10 years of activity, will take place on 21-22 June 2023. Following the acquisition of the European Pizza & Pasta Show in 2022, Bellavita Expo joins the leading international event dedicated to pizza, pasta and bakery, which in 2023 will host more than 300 of the best European and Mediterranean f&b producers. More than 10,000 buyers and professionals are expected to attend the UK's largest industry trade show.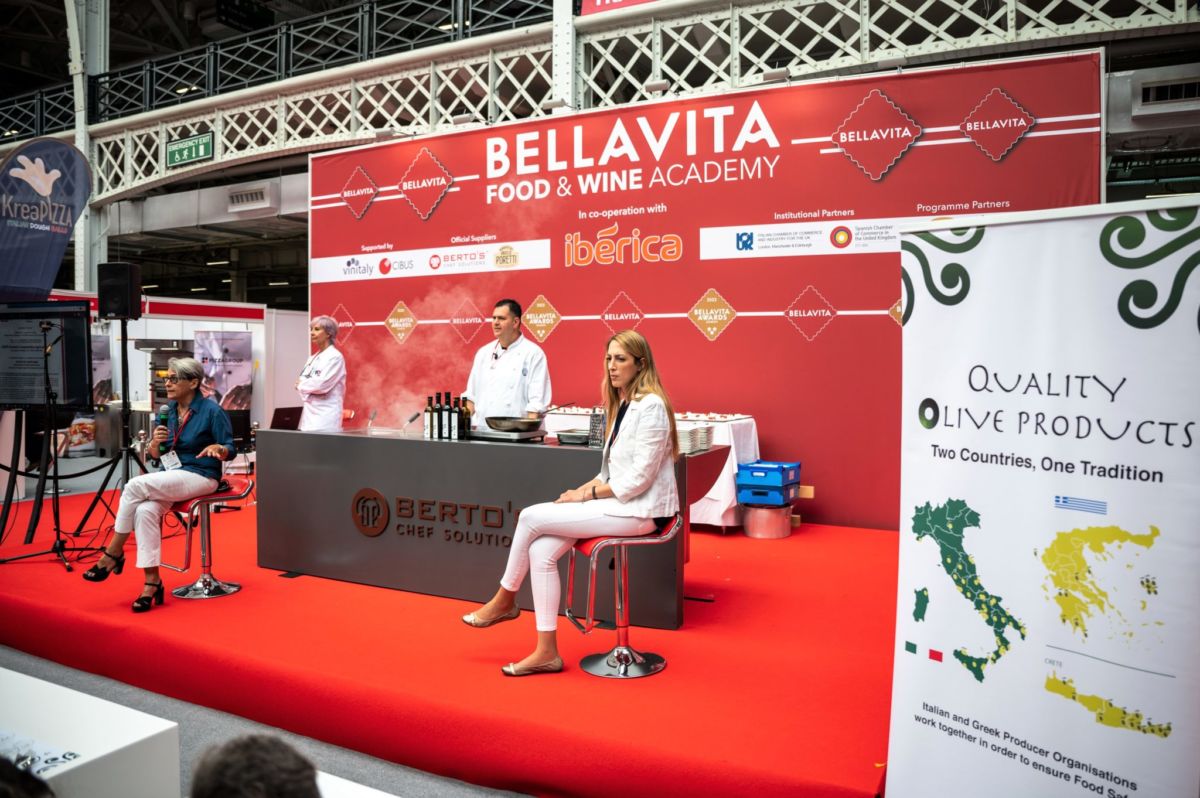 A PARTNERSHIP BETWEEN UK AND ITALY
Many events will be organized during the exhibition. Among them "The rise of Italian food and wine in the British market: new trends and opportunities for professionals" organized in collaboration with Italianfood.net, the international editorial project of the Italian media company Gruppo Food. 
Britain's love affair with made in Italy continues. Finding the right balance between tradition and innovation is crucial for the future development of the industry. This topic will be discussed with some of the leading foodservice and retail representatives in the UK (among them Pizza Express and Seflridge). The event is scheduled for June 21 at 10:45 am.
"We are pleased to partner with Gruppo Food to involve more and more Italian manufacturers at our events around the world. International fairs play a key role in the development of Made-in-Italy agri-food exports, and we are proud to support small and medium-sized Italian companies by facilitating matching with international buyers", remarks Aldo Mazzocco, CEO of Bellavita Expo –.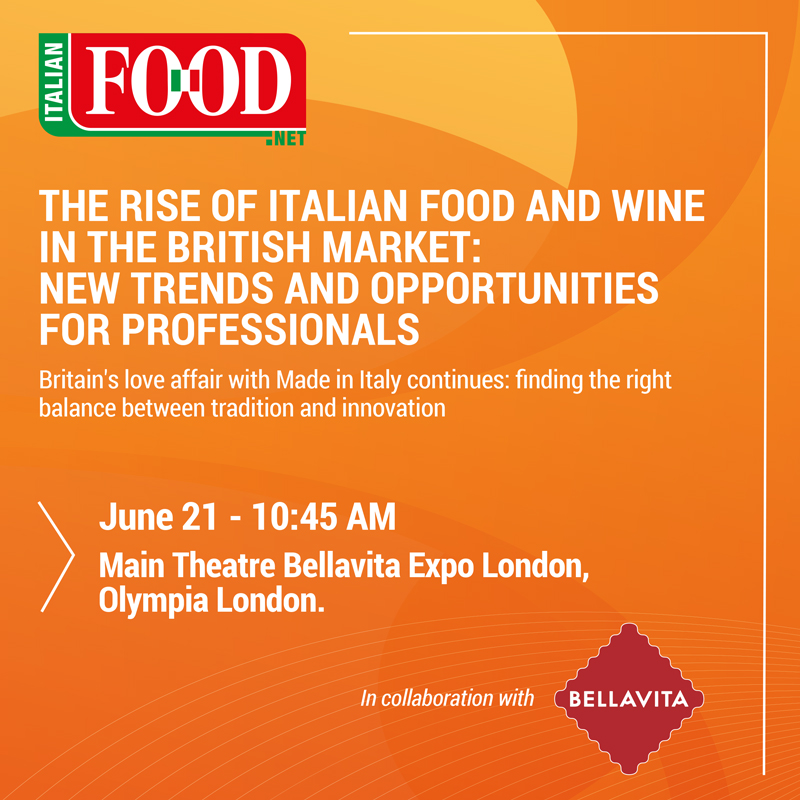 BELLAVITA AROUND THE WORLD
Organized in partnership with Cibus, Bellavita is the leading trade show dedicated to the promotion of Mediterranean food and beverage in the world through 8 international events in London, Amsterdam, Warsaw, Parma, Chicago, Bangkok, Riga and Miami. In 2022, over 1,000 Italian companies joined the Bellavita events around the world.
© All rights reserved