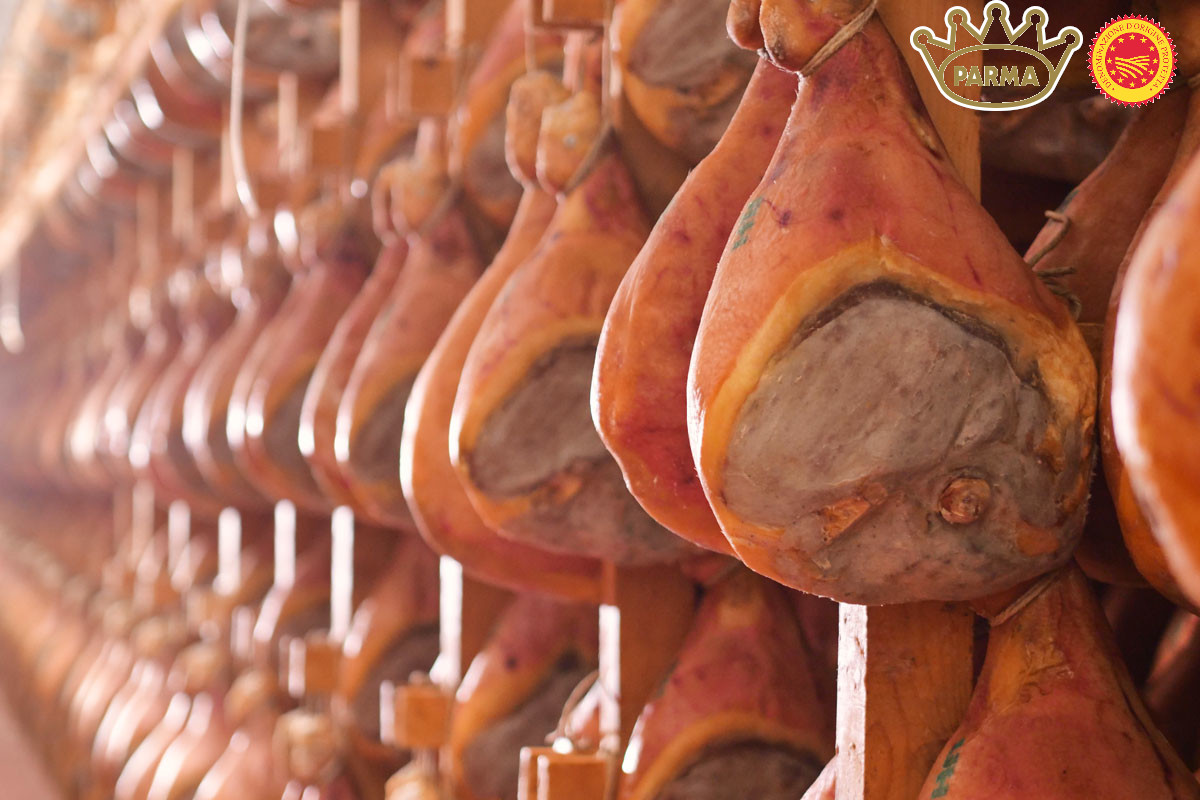 It was 4 pm on Thursday, April 18, 1963, when, in the headquarters of the Parma Chamber of Commerce, 23 deli meat producers formed the Prosciutto di Parma Consortium on a private and voluntary basis and approved its bylaws, united by the conviction that by working together they would be able to safeguard and enhance their typical cured meat more effectively.
Their pride in an excellent product that is the result of know-how handed down from generation to generation, and of the inseparable link with a small territory in the province of Parma, had convinced them of the need to defend and preserve the traditional processing method, identifying the ducal crown branded on the rind as a guarantee of authenticity.
Discover the authentic Prosciutto di Parma PDO on the Italianfood.net platform
Prosciutto di Parma, whose roots are well anchored in Italian gastronomic history, was then beginning a journey that would culminate, on June 12, 1996, with the European Union's registration of the Protected Designation of Origin (PDO). The purpose is protection at the European level, which is essential considering the constant expansion of foreign target markets.
PROSCIUTTO DI PARMA PDO BY THE NUMBERS
There are currently 134 member companies of the Consortium and about 100 foreign countries to which Prosciutto di Parma PDO is exported.
"Sixty years later, the operation carried out by that group of 23 producers has not lost the exceptional and innovative character that marked it from the beginning," says Alessandro Utini, President of the Consortium.
© All rights reserved