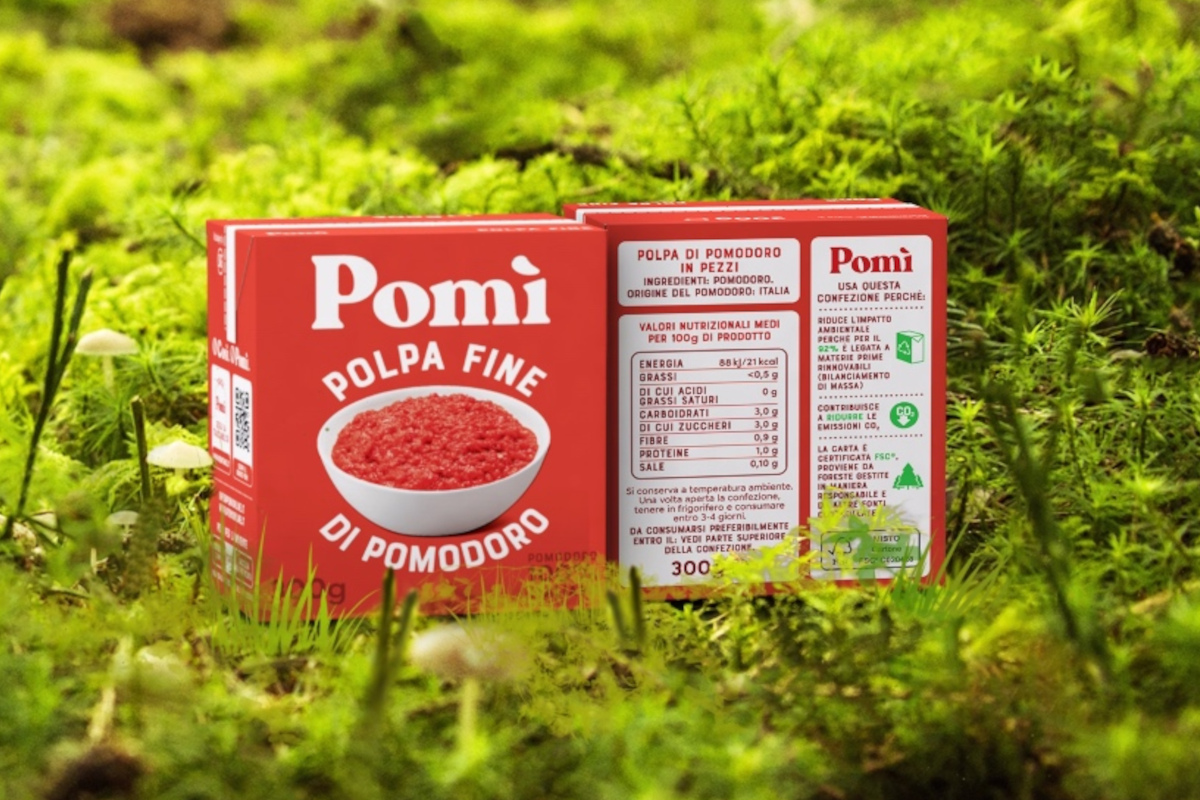 In recent months, Pomì, a brand of tomato preserves owned by Casalasco Società Agricola, has been the protagonist of a packaging revolution. In addition to brand restyling, the Cremona-based company has also innovated its fine pulp packaging by choosing the Signature Full Barrier aseptic carton package from Sig, a company specializing in packaging solutions. Casalasco is the first food company in Europe to adopt this solution, hitherto used only for beverages, for a food product.
FINE TOMATO PULP IS EVEN MORE SUSTAINABLE
Sig carton packaging is characterized by a reduced amount of polymers as it is made from renewable plant-based raw materials (derived from 'tall oil,' a by-product of the paper industry) certified through the mass balance system. This further reduces carbon dioxide emissions from packaging. The paper comes from Fsc-certified forests and other certified sources; the plant-derived polymers are certified according to Iscc Plus, and the ultra-thin aluminum layer that protects against light and oxygen is Asi-Aluminium Stewardship Initiative certified.
Casalasco already has seven Sig packaging lines in its plants. The transition to Signature Full Barrier will therefore be quick and easy, thanks to highly flexible filling technology. "We will be able to offer our consumers a more sustainable and beneficial packaging solution," Fabrizio Fichera, Director of Marketing and Business Development at Casalasco, says. "We have a strong tradition of producing high-quality, nature-friendly tomato products, and we have always worked ethically and sustainably throughout the supply chain. Our partnership with Sig allows us to stay at the forefront of offering high-quality foods while strengthening our commitment to sustainability."
© All rights reserved