Investing in Italy means having access to a global market. "Italian products are widely recognized abroad as synonyms of high quality, safety, and prestige," says a report by the Italian Trade Agency (ITA).
Discover authentic Italian F&B products on the Italianfood.net platform
This results in more than €42 billion worth of exports and demand for Italian agri-food products coming from all around the world.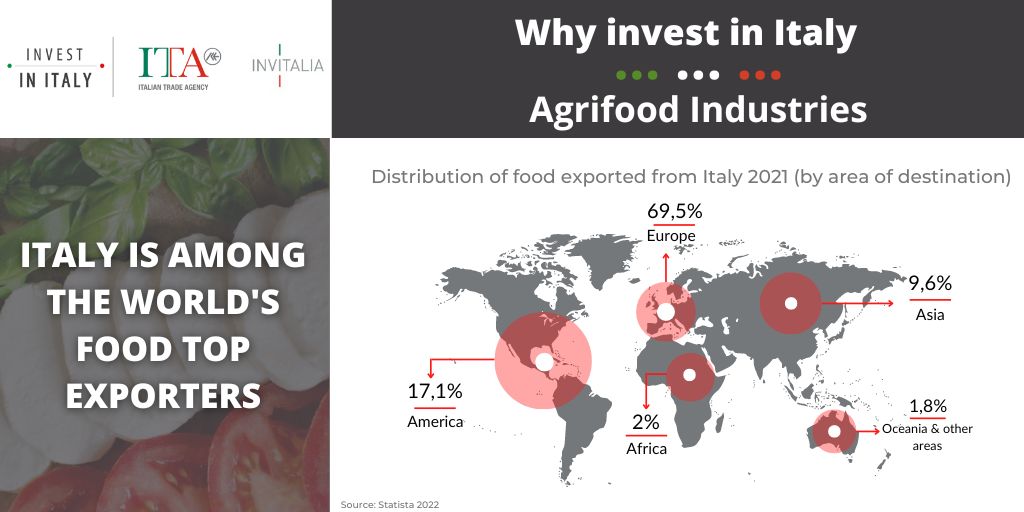 "EU countries are the main destination market, accounting for almost three-quarters of the total Italian food exports, followed by America and Asia. Export in Africa and Oceania are growing as well," ITA says.
© All rights reserved