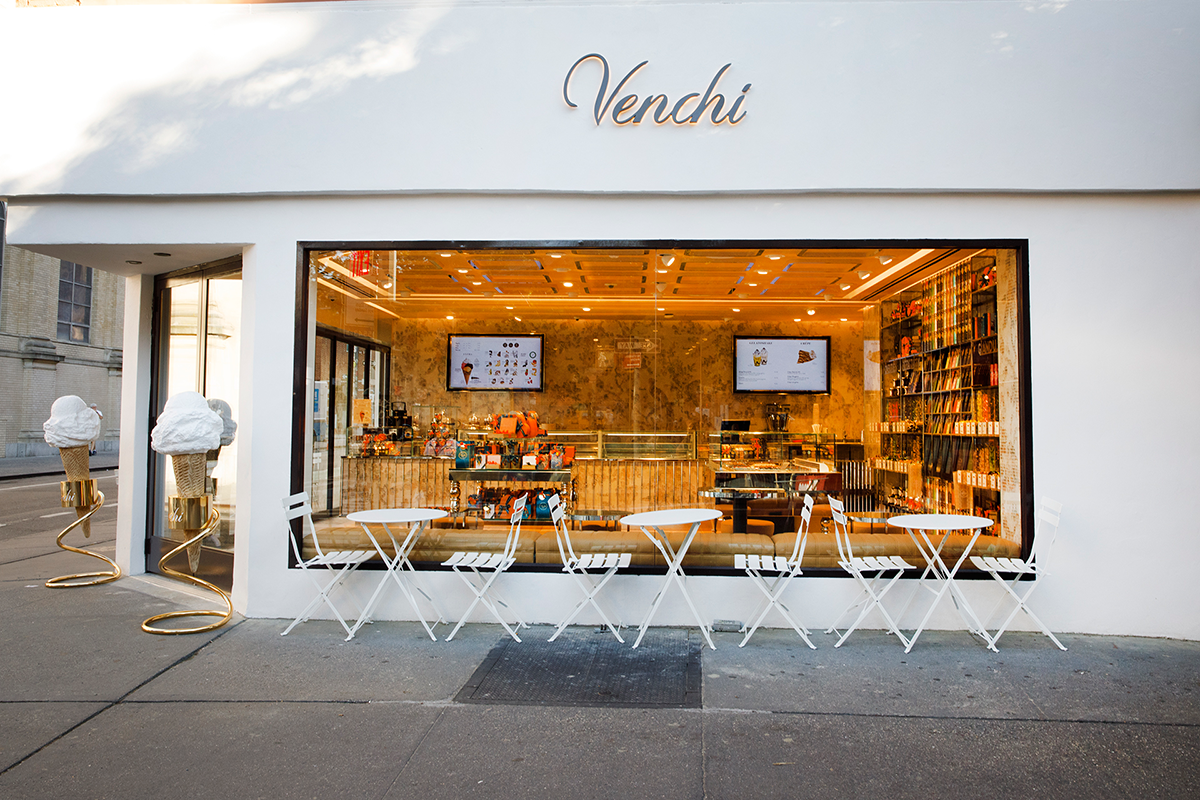 Venchi, the Italian leading company specializing in high-quality chocolate, opened its latest store on Nov. 9 at Doha airport, just in time for the World Cup that began in Qatar on Nov. 20. And it is about to land in three more countries in 2023: France, Malaysia, and Australia.
Daniele Ferrero, Venchi CEO and shareholder, thus continues the company's foreign expansion, whose revenues "despite the slowdown in sales in China due to the Covid," he told the Italian daily Corriere della Sera, "will increase by +40 percent this year compared to 2021, to a value of 150 million euros and with EBITDA at 32-33 million compared to 23 million last year."
THE DEVELOPMENT PLAN
The goal of the three-year development plan just unveiled is to reach 300 million euros in revenues by 2025, with 250 stores opened compared to the current 135. By December 2022, Venchi – over 1,000 employees and 70 countries served with chocolate and gelato – will have opened 32 new stores including eight in China, three in Japan, four in the UK, Singapore, and Indonesia, six in the U.S., and one at Venice airport. Today, Italy weighs in at 50 percent of total sales, up from 30 percent in 2021. Ten percent of revenues come from the United States (seven stores in New York, with the world's largest chocolate fountain in Union Square), and 30 percent from the area that includes China, Taiwan, and Singapore. In the United States, the alliance with Eataly continues: Venchi is present in all stores of the world's largest Italian food hall market.
A NEW SHAREHOLDING
Venchi has also amended its bylaws to expand a shareholder base composed of both historical and new shareholders. The latter include the Pao family of Hong Kong through Nuo Capita (4 percent), the Guerrand-Hermès family (2 percent), and the Saudi Olayan family with 1.5 percent.
INVESTMENTS
Venchi's planned investment is 22 million a year, for a total of about 70 million over three years. "Ten percent will be dedicated to technology and information technology, 65-70 percent to stores, and 20-25 percent to production capacity," Ferrero says.
Sicilian pistachio chocolate is increasingly popular among the most innovative products. "This is due to the success of our pistachio gelato, as well as to the quality level of the Sicilian raw material that was not the same 15 years ago. Investing in the made-in-Italy supply chain has good effects. The important thing is that there are transparent processes and forward-looking entrepreneurs," says Ferrero.
© All rights reserved