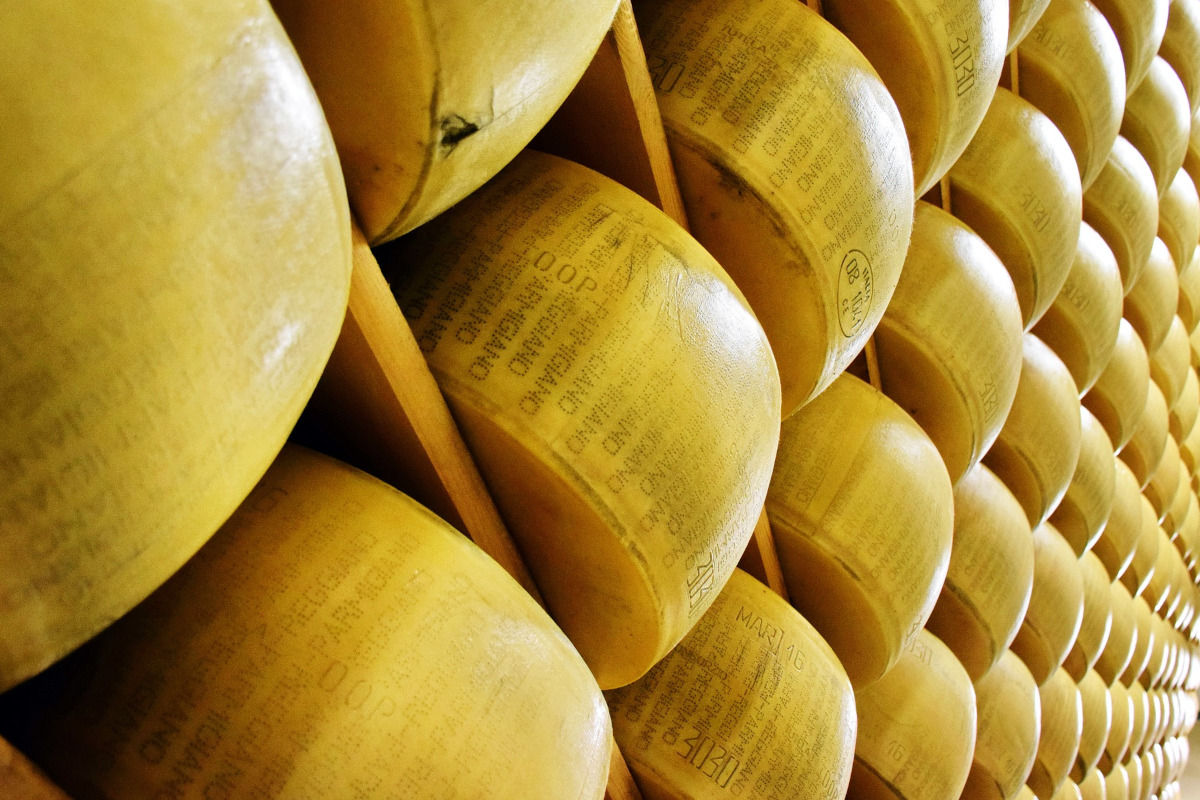 The Consortium for the protection of Parmigiano Reggiano PDO cheese has launched its first TV advertising campaign in the UK. A 20-second spot is on air from Sunday, May 1 on ITV, Channel 4, and Sky channels. In addition to the "king of cheeses", the protagonist is Gennaro Contaldo, an Italian chef beloved by the British public and master of Jamie Oliver, as well as the brand ambassador of the Consortium.
"I am proud to represent Parmigiano Reggiano PDO for several years now – says Contaldo – an Italian excellent food that has always been present in my kitchen thanks to its versatility and unique character. I am sure that this new advertisement will be an inspiration for many people".
Discover the authentic Parmigiano Reggiano PDO and Italian hard cheeses on the Italianfood.net platform
This initiative aims to convey to the British public the values of Parmigiano Reggiano PDO, a symbol of Made in Italy food and a product of an ancient tradition that evolves every day on tables all over the world. Parmigiano Reggiano PDO, in fact, can only be produced in its area of origin (the provinces of Parma, Reggio Emilia, Modena, and part of Mantua and Bologna provinces), but in 2021 it reached an export quota of 45%. Today it is loved and appreciated from the United States to Japan, from the United Arab Emirates to Canada, and, obviously, all over Europe.
PARMIGIANO REGGIANO IN THE UK BY THE NUMBERS
The United Kingdom is the fourth-largest export market and, in 2021, the British consumed over 150,000 wheels of Parmigiano Reggiano PDO, equal to 6,667 tons. These numbers have prompted the Consortium to launch an ambitious promotion strategy in the main international markets, which includes a total annual investment of 5 million euros.
"The goal is to convey the unique and inimitable values and qualities of Parmigiano Reggiano PDO even abroad – says the president of the Consortium, Nicola Bertinelli – a cheese that has been produced for almost a thousand years using the same artisanal technique and only three ingredients: milk, salt, and rennet, with no additives nor preservatives."
The TV spot was directed by George Foote and created by Chop House Films, a production agency that has worked closely with well-known food brands and chefs, including Gennaro Contaldo and his "student" Jamie Oliver.
© All rights reserved