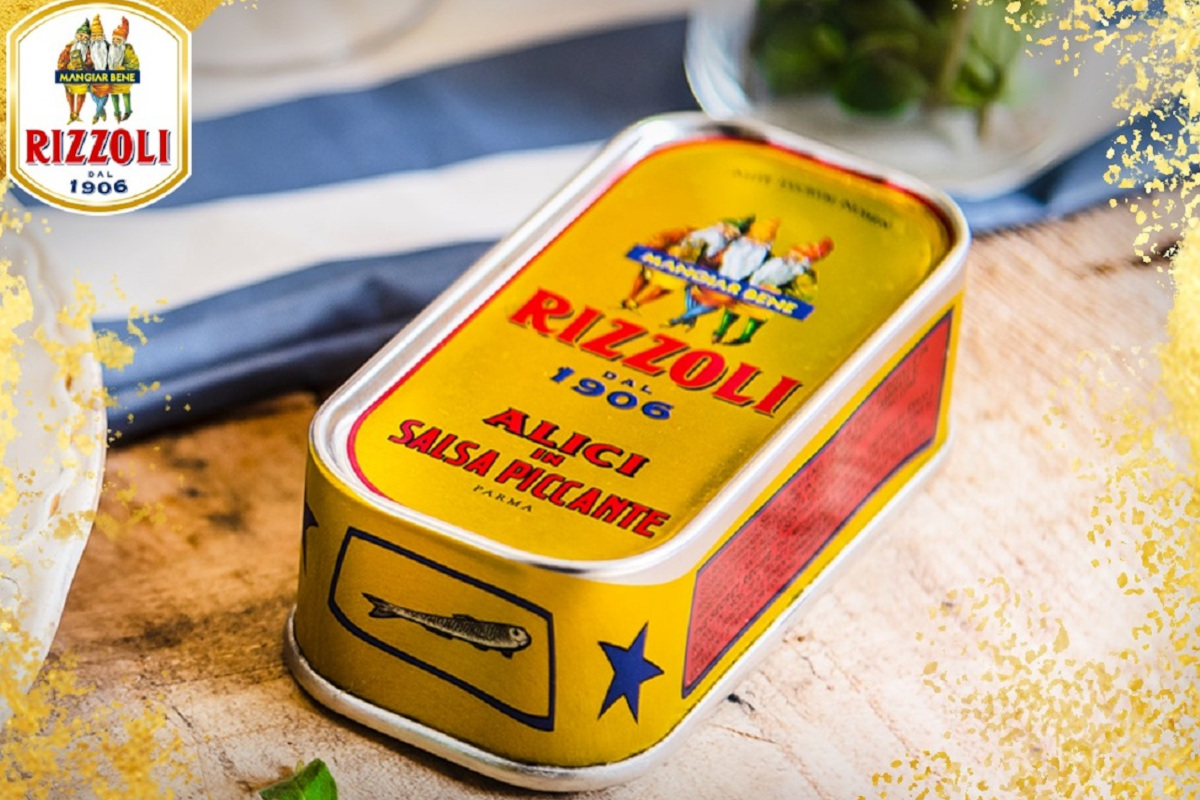 The planetary success of anchovies (and especially anchovies from the Cantabrian Sea) is pushing up the revenues and growth ambitions of Rizzoli Emanuelli, one of Italy's leading specialists in anchovy fillets, with which it makes more than half of its revenues and in which it has invested heavily over the past decade. Helping to make them trendy and grow their market, which today is close to 123 million euros in mass market retail (source: IRI).
"We are coming from years of strong expansion, and 2022 is also proving to be positive despite the rebound effect after the pandemic, so much so that we have revised our budget forecasts upward," Operations Manager Francesco Rizzoli tells Italian newspaper Il Sole 24 Ore. The manager is a fifth-generation member of the family that has controlled the company since it was founded in 1906 in Parma. Starting the birth of an anchovy district, which has made the Emilian city the Italian capital of these semi-preserved fish.
A NEW HUB IN THE USA
On the strength of its 50 million euros in sales, today the company is also aiming for greater international expansion. Already present with its products in some 20 countries, since March Rizzoli Emanuelli has opened an operations office and logistics hub in the United States. The goal is ambitious: to reach at least $1 million in sales in three years, thanks to a premium product offering tailored to the tastes of American consumers. This is also thanks to the know-how developed over 115 years (with 300 products in the range including anchovies, mackerel, and tuna), a sustainable supply chain, and artisanal processing of raw materials by hand at the fishing site.
"Placing the plants close to the fishing sites allows the catch to be processed in the shortest possible time, and thus to have a high-quality product," Francesco Rizzoli says. The same approach prompted the company to start building a new plant in Tunisia, which will be operational in 2023, to process the Mediterranean Sea catch from Libya and Algeria. "In the last two years we have invested three million euros in production facilities, also doubling the line in flexible packs and modernizing the anchovy paste line," Rizzoli says.
THE BET ON INNOVATION
The company's growth also comes through product innovation. Three years ago Rizzoli Emanuelli launched the first fresh anchovies sold in mass market retail in Italy. In three years, new launches (e.g., the Pescheria line), enhanced in stores with off-shelf displays, have achieved 3.5 million euros in revenues. In the coming months, the company will also launch a project dedicated to Horeca and food service.
© All rights reserved