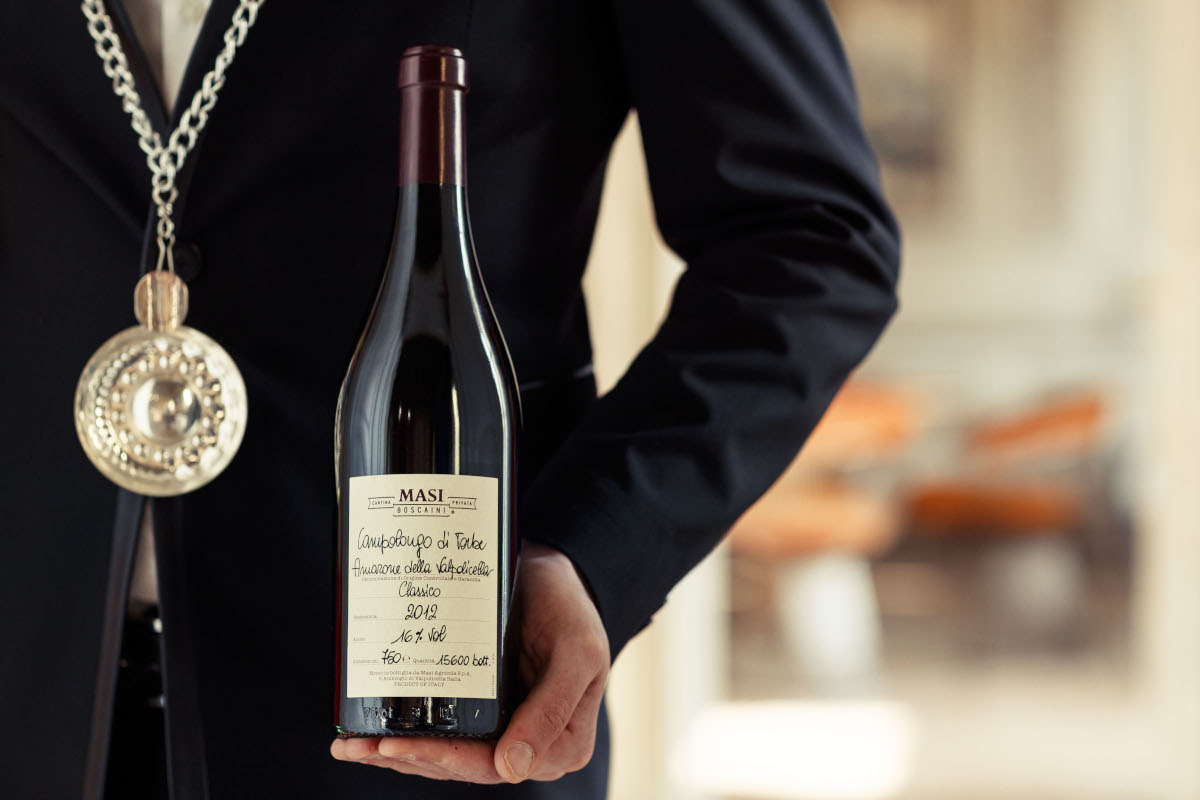 The Veneto-based winery Masi Agricola winery has once again been selected among the premium brands exhibiting at the "New York Wine Experience," the 41st edition of the event organized by Wine Spectator: the most coveted, exclusive, and prestigious one of its kind in the world. The event will be held Oct. 20-22 at the Marriot Marquis Hotel, just steps from Times Square, in the heart of New York City.
In a parterre of more than 250 brands selected by Critics' Choice all over the world, Italy is growing stronger and, with its 55 entries, almost reaches France (56). Piedmont and Tuscany take the lion's share, followed by 9 wines from the Triveneto region. As many as 4 Amarone labels: Allegrini, Masi, Romano dal Forno, and Zenato.
Discover authentic Italian red and rosé wine labels on the Italianfood.net platform
On this occasion, Masi presents its 2012 Campolongo di Torbe, an elegant Amarone cru from Cantina Privata Boscaini's vineyard of the same name, selected by the magazine's tasters. "A wine that deftly integrates sculpted tannins with a fragrant range of rich, loamy earth, belted in a note of licorice, dates, and bay leaf aromas and flavors. An intense iron streak is deeply rooted in the palate, emerging to drive the spicy, lasting finish," Wine Spectator describes it.
Masi winery will also be among the protagonists of the Critics' Choice Grand Tasting on October 20 and 21, dedicated to VIPs and fine wine consumers. These are two exceptional tastings involving more than 200 wines, rated at least 90 points by the world's top wine producers and wine regions.
The Italian company will be represented by Raffaele Boscaini, Marketing Director and Technical Group Coordinator, and Federico Girotto, CEO of Masi Agricola, who says, "After the excellent performance of our wines with critics and the 2023 wine guides, starting with the various types of Amarone, we are pleased to have been chosen again this year. It is even more significant to be here on the 250th anniversary of Masi's first vintage, sharing this important milestone with the most qualified trade and wine lovers from around the world. The United States is a strategic market for our group, and our presence gives strength to the distribution development, carried out through the collaboration with Santa Margherita USA."
© All rights reserved