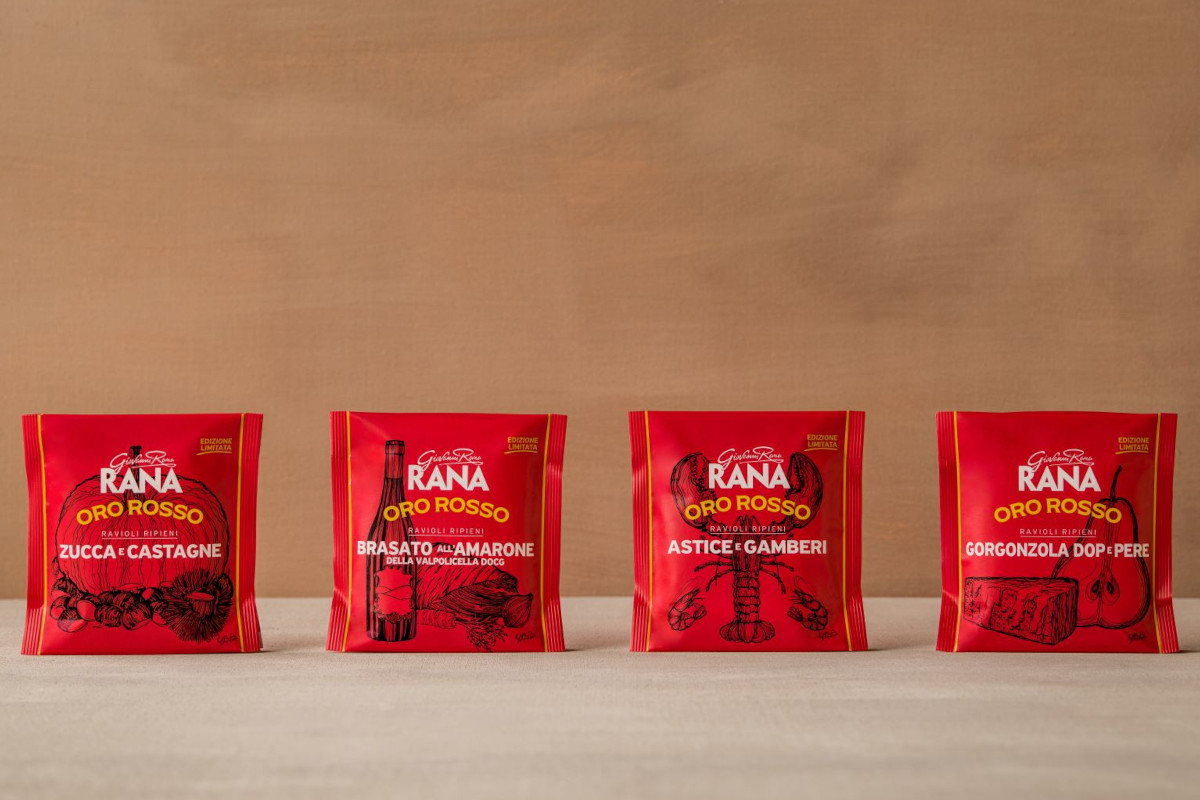 Love for good food and the careful search for unique and refined flavor combinations are the constants that inspire the innovative cuisine of Pastificio Rana, the Italian company founded by Giovanni Rana specializing in the production of fresh, filled pasta. From this intriguing combination of passion and deliciousness, the new Limited Edition Rana "Oro Rosso" (Red Gold) is born, in four different recipes for the filling: Lobster and Shrimp, Gorgonzola PDO and Pears, Pumpkin and Chestnuts, and Braised with Amarone della Valpolicella DOCG.
After the great success of previous limited editions, Rana wanted to surprise once again all pasta lovers, bringing to the table four recipes wrapped in a thin sheet of fresh pasta, which renew the excellence and deliciousness of the already beloved Oro Rosso. Also this year, the line will be available for a limited time: from now until February 2023.
To make even more special this gourmet occasion, which aims to celebrate some of the most refined and beloved flavor notes of the Italian tradition, the new Oro Rosso ravioli line has chosen to wear an exclusive outfit. The vibrant colors of the pack – red and gold – frame the creative flair of Carlo Stanga, one of the most beloved and award-winning Italian illustrators in the world.
"The new Oro Rosso limited edition perfectly represents our continuous quest for innovation and excellence, to create new recipes that amaze and engage our consumers, thanks to the creativity and extraordinary raw materials," says Gian Luca Rana, CEO of Pastificio Rana. "Cooking and design have always been the art forms that most represent the values of Italy in the world. This is why we wanted to celebrate them together, in a product that makes goodness and uniqueness its main source of inspiration."
© All rights reserved