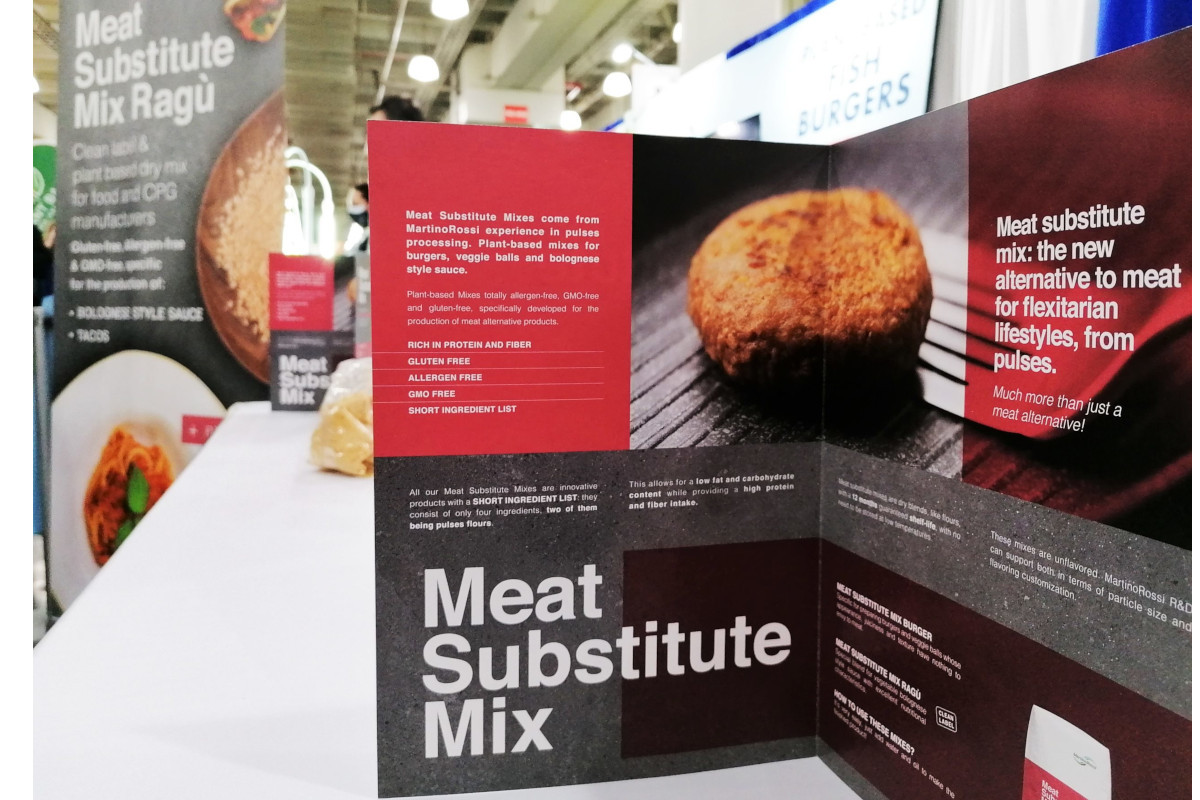 MartinoRossi is an Italian company founded in the early 1950s and specializing in the production of ingredients and functional products made with gluten-free, allergen-free, GMO-free grains and legumes from a 100% Italian-controlled supply chain. September will open and close with trips to the USA for two important trade shows. The Plant-Based World Expo (New York, Javits Center, September 8/9) and the Natural Products Expo East (Philadelphia, September 28/October 1). A collective of Italian food companies organized by Universal Marketing will be present at the Plant-Based World Expo.
Following success at the ITF trade show in Chicago in early July, the renewed dual commitment in the USA confirms MartinoRossi's desire to consolidate its presence in the North American market, which is already the company's main export outlet. Both Plant-Based World Expo and Natural Products Expo East are in fact major industry events, strategic for displaying the Italian company's innovative proposals in the plant-based and functional clean label ingredients market.
PLANT-BASED WORLD
MartinoRossi is set to be an absolute protagonist among the exhibitors at the Plant Based World Expo in New York, the only show in the US totally dedicated to plant-based products and aimed exclusively at food service, retail trade, and food industry professionals. The company's booth will focus on the presentation of Meat Analogue Mix.
Visitors will learn about and experience the unique quality features, simplified shelf-life management, versatility, and ease of use that have brought Meat Analogue Mixes to the attention of operators as a suitable and sustainable 100%-vegetable alternative to meat. They are, in fact, dry preparations, perfectly compatible with extended storage at room temperature, and have a short ingredient list: just four, starting with legumes. Meat Analogue Mixes are also quick to prepare, requiring only the time needed to rehydrate them with water and oil before cooking.
Available in two variants – Meat Analogue Mix Burger (for burgers and veggie patties) and Meat Analogue Mix Ground (ideal for the preparation of meat sauces and fillings for lasagna, burritos, tacos, etc.) – MartinoRossi's plant-based mixes are available in both large formats for the food industry and smaller formats suitable for the needs of the food service channel (under the MartinoRossi Professional brand) and retail trade (under the Beamy brand).
NATURAL PRODUCTS EXPO EAST
MartinoRossi's exhibit space at Natural Products Expo East in Philadelphia will be structured to pair the presentation of Meat Analogue Mixes with the company's other solutions developed for retail trade, food service, and the food industry. From cereal and legume flours to gluten-free mixes and functional ingredients. The choice of display is consistent with the spirit of the show, which has established itself as a reference for East Coast buyers specializing in natural, organically grown, and healthy lifestyle-oriented products.
© All rights reserved