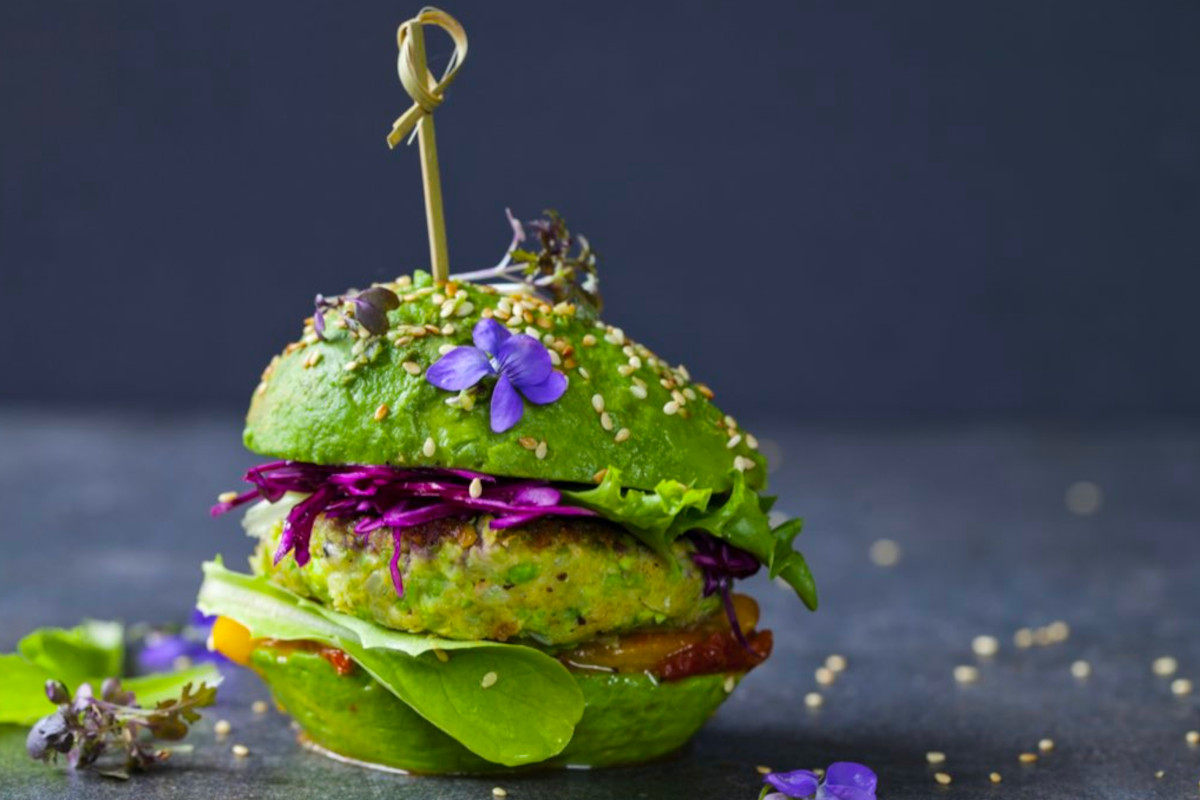 Food trends come and go, but the demand for plant-based protein doesn't seem to show any evidence of fading away. The volatile pricing and shortages of animal proteins as well as concerns about health, wellness, and animal welfare, are driving increasing numbers of consumers toward meat-free alternatives.
Research by At Kearney predicts that by 2040, alternatives to meat (plant/cell/fermentation-based) will account for 60% of the global market. When it comes to plant-based alternatives, a recent report by BIS research estimates a market value of $480.43 billion globally by 2024.
As a result of these achieved performances, Italian companies want to be part of the play, aiming to increase sales abroad over the coming years. Hence, in this highly competitive scenario, what added value can Italian productions guarantee to international buyers? First of all, a high level of quality is guaranteed by raw materials that are often 100%-Italian and come from a controlled and certified supply chain. In addition, the Italian proposal is mainly focused on free-from claims such as gluten-free, lactose-free, no added sugar, cholesterol-free, and diet-free, just to name a few. Great attention is also given to taste and texture. A short list of ingredients and the use of environmentally friendly and green production processes are key.
THE FUTURE IS 'BEYOND' PLANT-BASED MEAT
Meat substitutes are already a mass product today: they account for less than a quarter of total plant-based alternatives (the largest slice goes to milk substitutes), and by 2030 they will account for nearly half. But plant-based products are expanding to fish and plant-based eggs (and Efsa's green light to the use of green bean protein extract for marketing in Europe as a novel food will give a further boost to the latter category). New players are entering the market (the latest is Amadori, one of the leading companies in the Italian agri-food sector and specialist in the poultry market), several companies are offering textured proteins for meat or dairy analogs, and mind-blowing references in terms of flavor, similar to traditional ones, are arriving on the shelves. Among the most interesting products are finger foods, ideal for a vegetarian-vegan appetizer, and seaweed products.
PLANT-BASED BEVERAGES, A MARKET THAT WILL EXCEED $24 BILLION
According to the report published by Fior Markets, global consumption of plant-based beverages is expected to grow from $14.46 billion in 2019 to $24.30 billion by 2027. North America dominates this market and the Asia-Pacific region is also expected to show significant growth, with Thailand and China as the main consumers, in addition to Europe. Latin America and Eastern Europe are also holding their own, with the main drivers being the increase in the number of people that are intolerant to dairy products, awareness of the health benefits, and the choice of a vegan or otherwise flexible lifestyle.
PASTA, WINNING OVER NO-CARB CONSUMERS
Italian alternative pasta comes mainly from flours made from wheat, quinoa, rice, soybeans, legumes in general, such as chickpeas and lentils, and in some cases also from spirulina algae processing (see new launch of Andriani–Felicia). These references are consumed either for health reasons related to gluten intolerance, to bring a more digestible product to the table, or simply to try a new taste.
PLANT-BASED ICE CREAM, A MARKET WORTH MORE THAN 1.5 BLN EUROS
According to data processed by Technavio-Global Vegan Ice Cream Market and Future Market Insights, reported by Il Sole 24 Ore and Tuttofood trade show, in 2021 the plant-based ice cream sector in Italy was worth $158 million (or about 147 million euros), with projected growth of 8 percent in the years to come. Globally, the plant-based ice cream sector in 2021 was worth more than $1,490 million (about 1,389 million euros), with growth estimates of 9.3 percent between 2021 and 2031. By 2022, however, the industry's turnover is expected to exceed $1,630 million (1,520 million euros).
ITALIAN PLANT-BASED PRODUCTS: LATEST INNOVATIONS
Click here to read the full content in the latest issue of Italianfood.net magazine
© All rights reserved