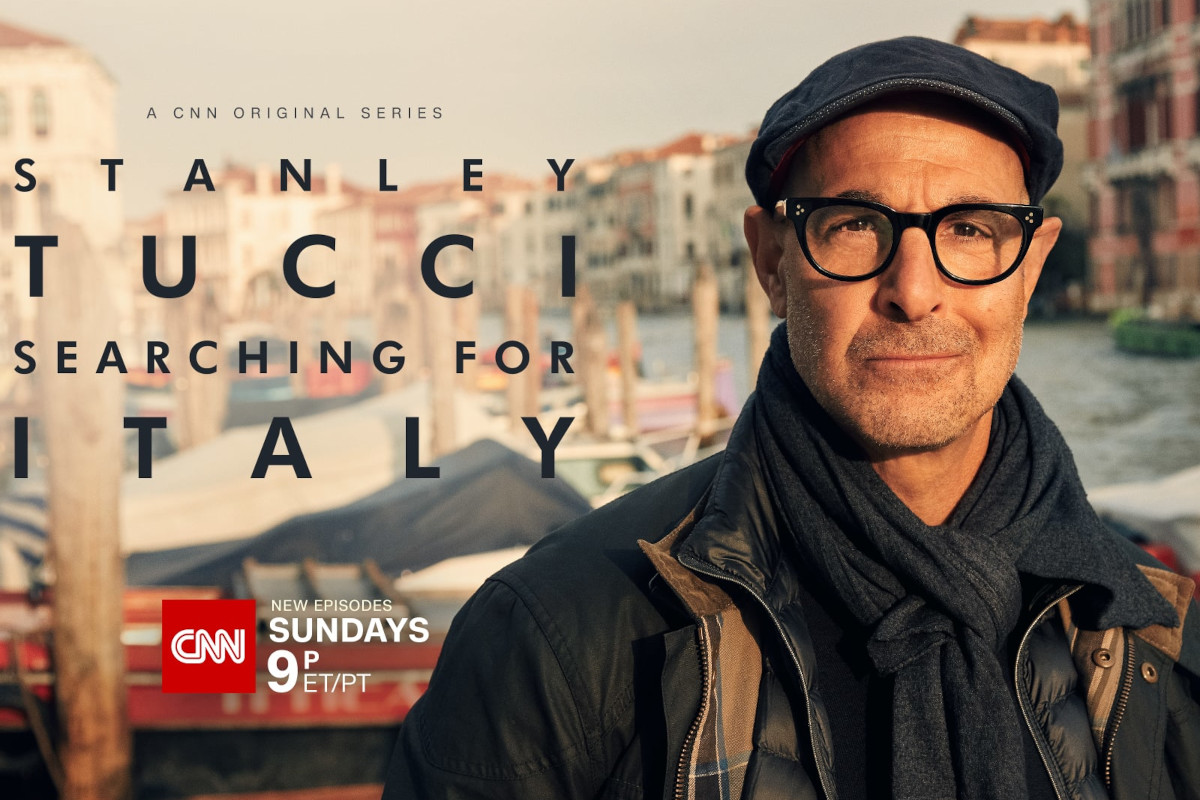 Academy Award nominee and Emmy Award-winning actor Stanley Tucci travels throughout Italy exploring regional food. In the first episode, Tucci discovers the rich history and cuisine of the "Floating City". He travels to Venice to cook regional recipes, learn the rich history, and cook with Michelin star chefs. He met up with Chef Giovanni "Gianni" Scappin who was the food adviser for the 1996 Big Night film (the actor directed and starred in the film about two brothers running a failing restaurant). Together the two men went to the Rialto market and cooked the classic Venetian dish Risotto al Nero di Seppia. Later in the show, Tucci explores other parts of the city and region.
The first season aired in winter 2021, with huge success. Some of the locations Tucci traveled to on the show included Rome, Naples, and Sicily. Just as Tucci did in the first season, he explores Italy cuisines from around the world brought into the country mostly by refugees highlighting immigration issues confronting the country. Last fall, the actor released his memoir Taste: My Life Through Food. The actor opens up about his life, love for food, and his cancer diagnosis.
Tucci is Italian on both sides of his family and he is proud to promote his heritage. Earlier this year, S. Pellegrino announced a multi-year collaboration with Tucci. The first of many partnerships began with a TV campaign starring Tucci himself. In addition, there is a limited-edition bottle set named "Stan Pellegrino". In a press release announcing the partnership, Tucci said, "S.Pellegrino has long been a staple in my kitchen and at my dinner table, two places where so many treasured moments come to life. I'm thrilled to partner with S.Pellegrino to spread our mutual endearment for all things Italian."
Fans of the show can expect the American actor to visit Piedmont hunting for white truffles, and exploring regional dishes from Umbria. The series will also explore the city of London, where Tucci lives to explore how Italian immigration to the city has transformed the food scene. The CNN Original Series airs every Sunday evening at 9 pm EST.
© All rights reserved